Awkward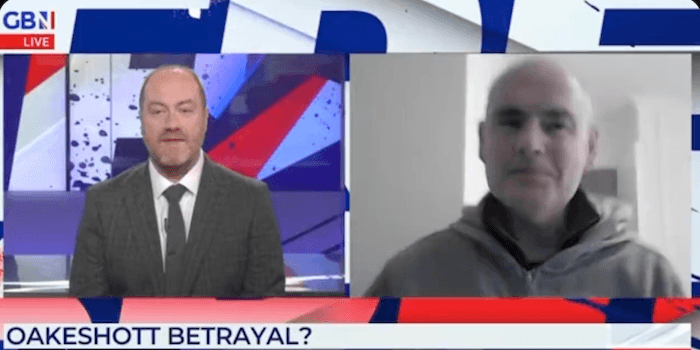 There was an incredibly awkward moment on GB News yesterday evening when a lawyer criticised a presenter for revealing he had been asked to act for Matt Hancock.
The clip, shared widely on Twitter, shows lawyer Jonathan Coad scolding the show's host Steve N Allen for mentioning that he was "actually recently asked to act for Matt Hancock".
"I made it absolutely clear to your programme, I asked them not to disclose that," Coad responds. "That is very, very poor journalism."
"When your own television station has engaged in correspondence with me where I explained that I'm in a position to be able to comment on this and mentioned I'd been approached by Matt Hancock," the media law specialist continues. "I asked you not to mention that and you mentioned it."
The lawyer had been invited onto the show to discuss whether journalist Isabel Oakeshott's decision to leak Hancock's WhatsApp messages during the pandemic was in the public interest.
Matt Hancock's lawyer pops up on GB News, is introduced as such before having a massive rant that he explicitly said he didn't want that mentioned.

Host then pulls up the email showing he said he DID want it mentioned… he'd missed out the "not" pic.twitter.com/lqIOlCkDsi

— Calgie (@christiancalgie) March 5, 2023
It was at this point things got really awkward.
The heated exchange continues for around five minutes, with Allen eventually pulling up the email sent by Coad to a GB News producer ahead of the interview.
This revealed that the lawyer had missed out a vital word in his email request. It read: "As a courtesy to the lady who approached me to act for [Matt Hancock] I would be grateful if it was mentioned that he asked me to act for him (via his assistant)."
Prompting much laughter from the live audience, Coad responds: "You're absolutely right, it's my mistake I missed out the 'not' — I take all of that back. You're right and I'm wrong. Fair dos I'm absolutely wrong about that, my apologies."