Top judges to hear three cases in the northwest this week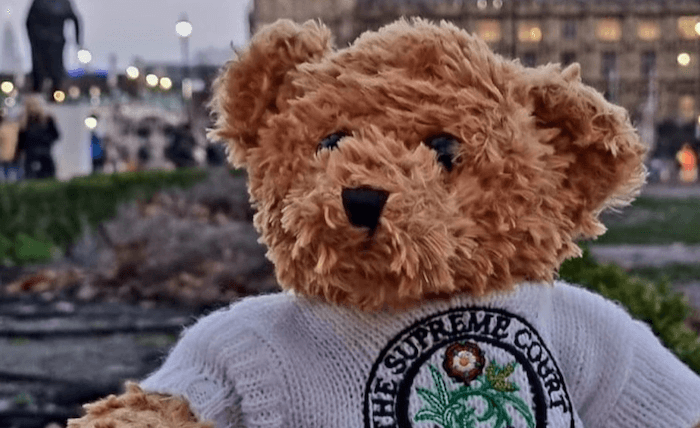 The country's highest court last month asked followers on Twitter and Instagram what it should name its branded teddy bear ahead of its trip to Manchester this week.
The Supreme Court received hundreds of creative suggestions for staff to mull over, before deciding the winning name: Courtney.
The court's furry mascot was named by a Twitter user who as a prize will receive a book titled The Supreme Court: A guide for bears, donated by the author, Isobel Williams.
Courtney will accompany the Supreme Court on its four-day trip this week, where it will sit in the Manchester Civil Justice Centre until Thursday. The court has confirmed it will hear three big cases related to unauthorised sewage discharge, insolvency and the Home Office's vulnerable persons resettlement programme.
The three hearings will be open to the public, as well as being broadcast on the court's homepage.
The court recently gave followers a glimpse into its daily workings with a series of Instagram stories following a day in the life of its judicial assistants.