A day in the life of a judicial assistant, as seen through the top court's Insta account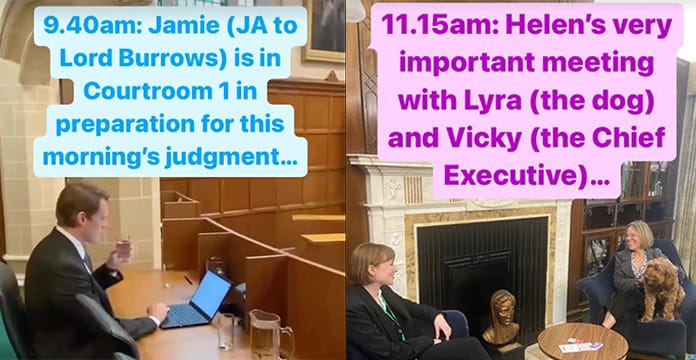 The UK's highest court has, once again, offered its Instagram followers a window into the work of its judicial assistants (JA), giving us the rundown on what a regular day looks like for them.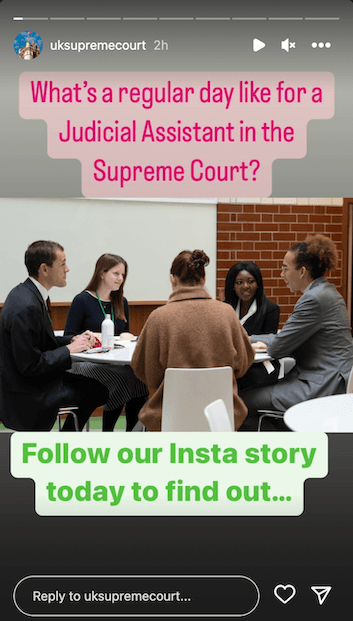 Posting from its official Instagram account yesterday, the UK Supreme Court offered an insight into the typical working day of a small group of judicial assistants. The featured few included Rebecca, JA to President Lord Reed. Harry, who is JA to Lord Hamblen, Lord Hodge's JA Emma; Jamie, JA to Lord Burrows; Helen, JA to Lord Lloyd-Jones; and Rob, JA to Lord Sales.
For Rebecca and Jamie the morning started with a mixture of meetings and judgments in courtroom one.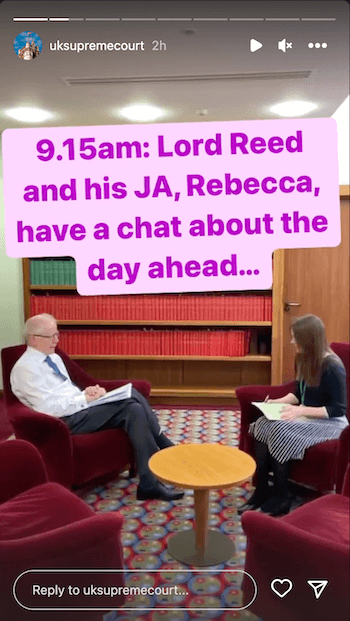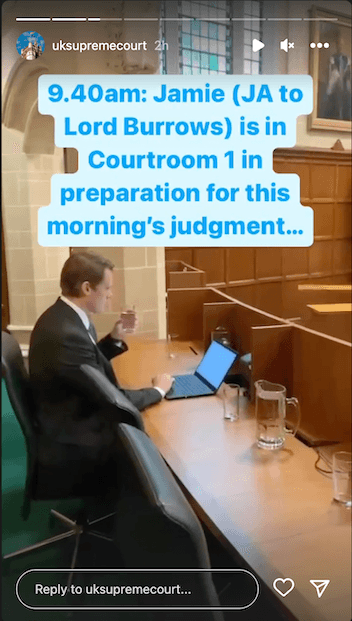 Meanwhile, Helen had an appointment with chief executive Vicky Fox and her pet pooch Lyra.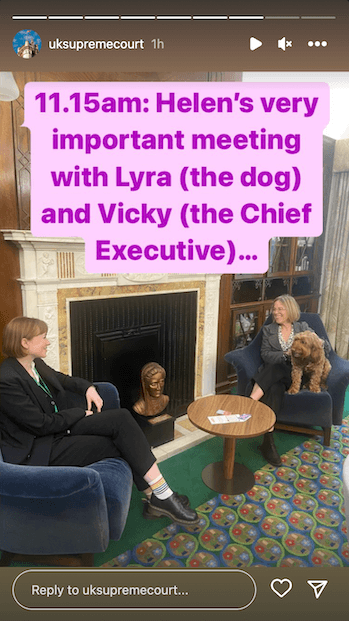 Next, there was just enough time left in the morning for some press summaries in the stunning justices' library and an oral hearing in courtroom one.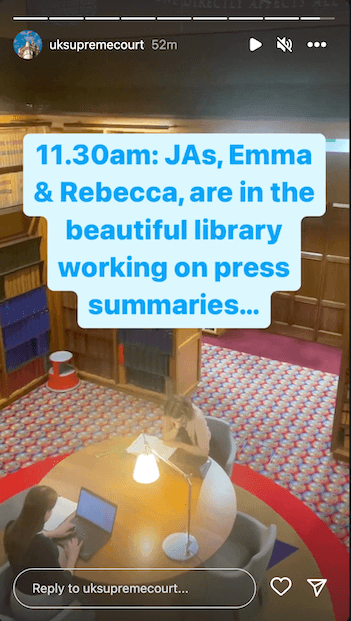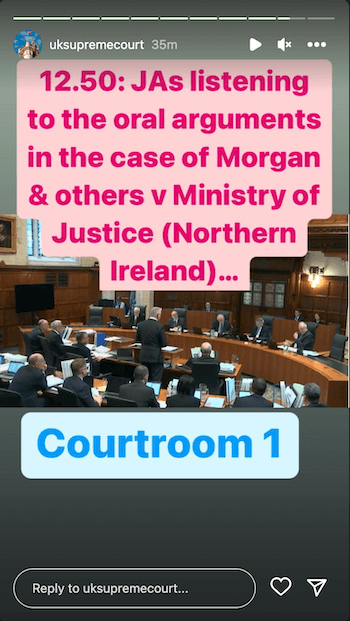 At lunch, the JAs catch up with the court's other judicial assistants, who are all qualified solicitors or barristers.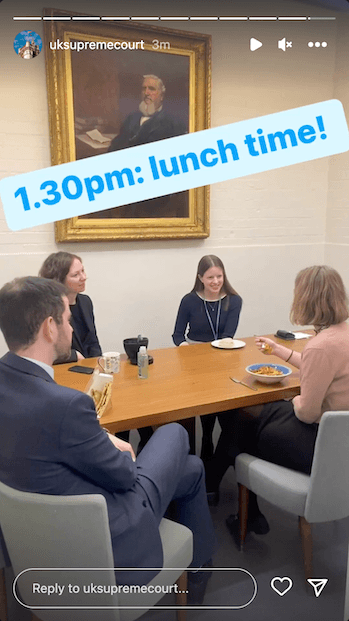 Then it was back to work for the afternoon.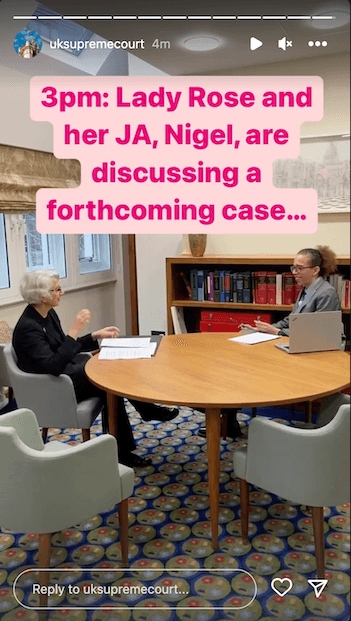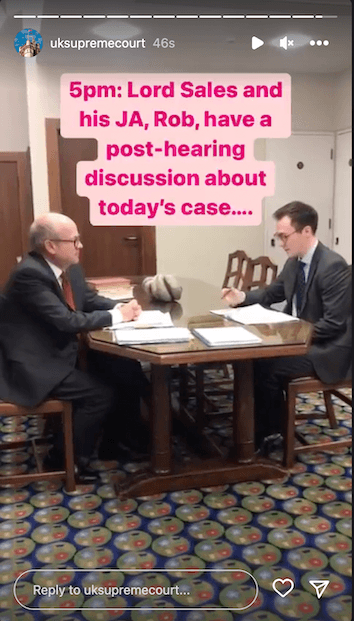 Those wishing to be considered for one of the eleven temporary roles, which come with an annual salary of £37,230, must be qualified to practise law in a UK jurisdiction as a solicitor, barrister or advocate, and have completed their training contract or pupillage by 1 October 2023.
They must also "demonstrate a high intellectual and analytical ability, incisiveness and work well under pressure," according to the job ad. Applications close on Thursday 30 March 2023.
In other news, Supreme Court has asked followers what it should call its teddy bear, which needs naming ahead of the top court's trip to Manchester next month. Suggestions so far have included Habear Corpus and Ruff Justus.
View this post on Instagram