New Chancery Lane guidance offers eco advice and warns against greenwashing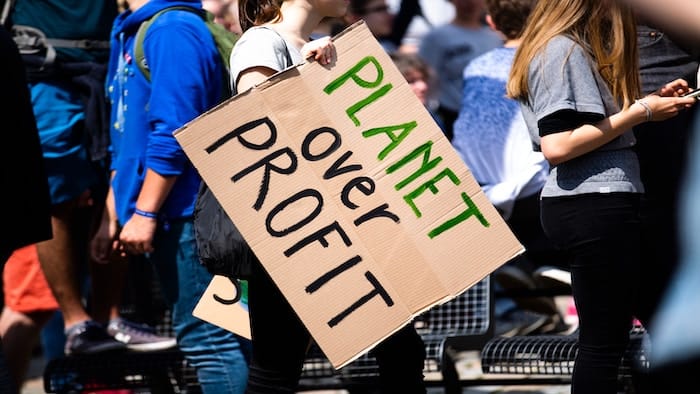 The Law Society has published "milestone" guidance that suggests law firms may be able to refuse to act for clients whose business contradicts net zero targets or the firm's own stance on climate change.
The new guidance also advises firms to look at their own environmental practices and warns against greenwashing (making untruthful or misleading statements about how eco-friendly a product or service is) instead of implementing credible environmental practices.
The publication is the first time guidance of this kind has been issued to solicitors. However, at the bar, the climate debate has recently made headlines as over 100 lawyers signed a pledge refusing to act for companies supporting new fossil fuel projects or to prosecute peaceful climate change protesters.
The pledge triggered a debate over the 'cab rank rule' which sets out barristers' obligation to represent everyone. It does not apply to solicitors, but many law firms are experiencing increasing pressure to go green.
For students selecting a law firm, green credentials appear to play an increasingly important role. Over in the US, a group of aspiring lawyers launched a boycott of US law firm Gibson Dunn in 2021 over the firm's "record of furthering climate change and environmental injustice".
Lubna Shuja, president of the Law Society, said:
"The effects of climate change — even on legal practices – are wide-ranging and constantly evolving. Solicitors should be aware of this changing landscape and its potential impact upon their organisations, as well as on the legal advice they provide.
"We encourage solicitors to take the initiative to understand and pre-empt the climate legal risks with the help of our guidance. This will ensure they can continue to run their businesses and advise their clients competently and compliantly," she added.
Responding, The City of London Law Society (CLLS) said it welcomed the move and recognised the vital importance of the matters addressed in the guidance for themselves and their clients.
"For many years City law firms have actively engaged with their own operational impacts and with businesses and clients in thoughtful discussion and planning in order to address the pressing demands of climate challenges in a commercial world and, where appropriate, to assist businesses in promoting the transition away from a fossil fuel-based economy," the Society said.
It added: "City solicitors play an important and active part in helping to understand and meet the scale of the challenge posed by climate change, and the related legal, policy, social and economic changes they bring for businesses and clients. The Guidance brings information on a complex range of considerations for practising lawyers together in one place. It will provide a reference point for solicitors looking to understand the legal profession's collective response, and be of particular help to those practising in the most relevant areas and those looking to get more actively involved in that response."