Six Clerks will serve a 'seasonal and sustainable' British menu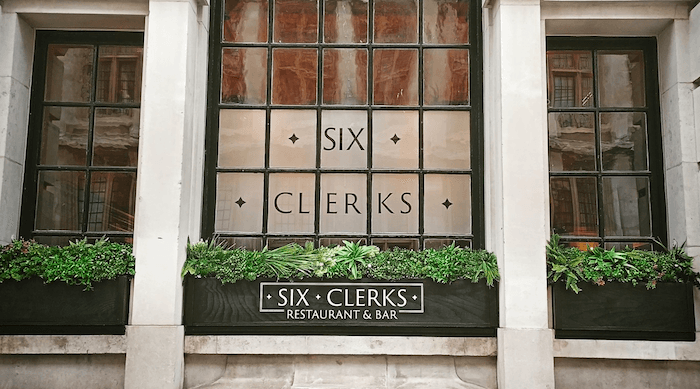 The Law Society is to open a restaurant at its historic London Chancery Lane headquarters.
Six Clerks will open to members of the public on May 2, serving a "seasonal and sustainable" British menu. It's located on 113 Chancery Lane on the site of the original Six Clerks' Office which stood there from 1622 to 1778, and inspired it's name.
The restaurant, which is open for reservations, will also feature a copper bar for guests to mingle over snacks and spirits.
The Society has partnered with caterers and restaurant operators Graysons to launch the new venue.
The kitchen is run by executive chefs Jon Simister and Sean Simmonds and its wine list has been curated by family-owned winery Davy's Wine Merchants.
It currently has a lunch, dessert and bar snacks menu. Lunch dishes range from small to large plates, salads and sandwiches, and plant-based meals.