Paul Philip confirms exams won't change in light of tech advances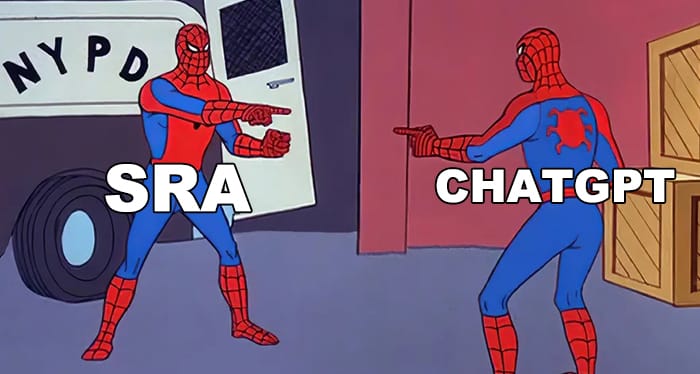 The Solicitors Regulation Authority's (SRA) chief executive used ChatGPT to ask whether advances in technology would change the Solicitors Qualifying Exam (SQE), with the chatbot deferring Paul Philip back to the regulator.
Philip asked the tool, developed by OpenAI, whether the SQE would change to reflect artificial intelligence (AI). It concluded that it depends on how much the sector adopted AI, while any decision to change would require consultation and approval from the SRA.
"So it looks like the ball is back in our court," wrote Philip in Legal Futures today. "A helpful reminder that currently AI is only an assistant not a replacement for important decision making."
The SQE is comprised of two exams: SQE1 examines functioning legal knowledge through a series of multiple-choice questions whilst SQE2 tests practical legal skills. Philip went on to confirm the regulator has no plans to change any of the fundamentals of the SQE.
His comments came after a university lecturer used the AI tool to see if he could pass the SQE. Dr Andrew Gilbert of the Open University achieved 50% on SQE1 using SRA practice questions. "This is impressive," said Philip. "It probably won't be long until AI achieves near-perfect scores."
He said, however, that "just because a lawyer can look something up doesn't invalidate the need for them to be able to understand the law".
"Even if a lawyer can generate a decent legal answer from AI, they still need to be able to assess its validity," he continued. "They also need the skills to be able to apply that knowledge usefully — from problem solving to being able to build a rapport with a client and understand their needs."
Philip suggested that AI could lead to a "revolution" in the training market by using a candidate's data to understand their interests and learning styles. "It can then tailor training content to keep you engaged, while also focusing on areas of weakness," he added.
There have been many interesting use cases of ChatGPT in the legal sector since its launch in November 2022. A judge claims to have used it in a court ruling in Columbia, whilst a university academic used the bot to pass a contract law exam.