Febienne Green seeks to help society's most vulnerable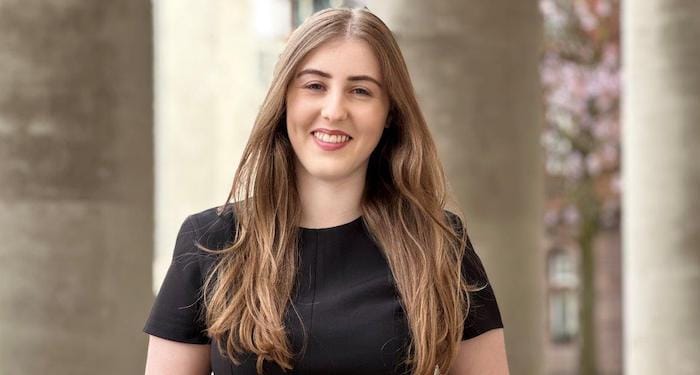 An aspiring barrister has spoken about her mission to help society's most vulnerable after the recent death of her sister whose life was marred by potential medical negligence.
Febienne Green, 23, who lives in Crewe, Cheshire, was inspired by her mum's fight for justice on behalf of her late sister, Naomi, who passed away aged 16.
Naomi was born with Down's syndrome and a malrotated bowel which ruptured when she was five months old, resulting in a life of seizures and hospital visits.
"I miss my sister dearly and it doesn't feel real not having her around. Her life taught me the power of perseverance and the importance of seeking justice," said Green. "I was deeply moved by my mother's resilience and her dedication to fight for Naomi's rights."
"Growing up witnessing the challenges my family faced, I knew I had to do something," she said. "No firm wanted to take on my sister's case, so my mother's search for answers highlighted to me the importance of access to justice."
Green currently works as a paralegal at a law firm in Manchester. She was the first in her family to go to university, studying law at Keele University and graduating with a 2.1 in 2021. It was during her time at university Green was diagnosed with dyslexia.
"When I was diagnosed with the learning disability during university, I was relieved because I knew something wasn't quite right all those years, but it didn't stop my dream of being a barrister," said Green, who went on to complete the bar course at BPP Law School in Manchester.
Growing up, Green lived and studied in Ireland where she recounts having to take a ferry to school every morning from Burtonport to the remote island of Arranmore.
"Most people get the bus to school, but I crossed an ocean," she said. "It did get choppy at times, and very occasionally I would see dolphins swimming beside us. It was far from your regular school commute."
She is now encouraging others who are facing adversity never to give up on their dreams: "The path to success is rarely smooth, but it's the obstacles we overcome that make our victories all the more worthwhile," she said. "My advice is don't let adversity dim your ambition; let it fuel your drive to achieve greatness."
Green added: "I'm sure Naomi will be proud of what I'm doing. But my work isn't done yet."