Solicitor Baljinder Singh Atwal takes a look at five legal tasks that could be done by technology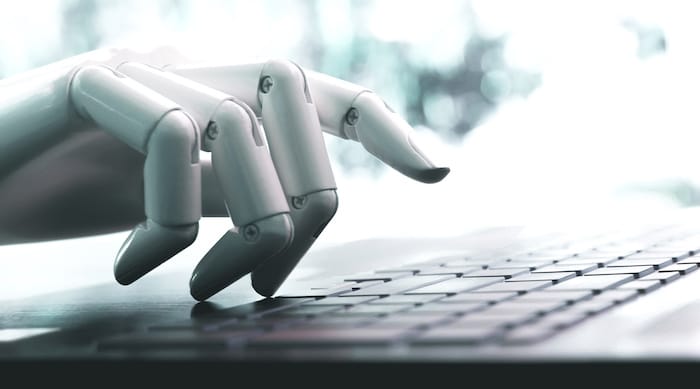 With the increase in attention around artificial intelligence (AI) and technology, it's becoming more and more apparent that there are some legal tasks that can be done by automation or highly sophisticated technology.
As a junior lawyer, you are often assigned smaller tasks to facilitate your learning, and often at a good cost recovery. Looking at the growing hype around AI, ChatGPT and other tools, some tasks done by people could be a thing of the past.
Below I look at some tasks which could be done by technology, potentially at a much faster rate:
1. Research
Research: the beloved 'R' word that many junior lawyers have heard when training. With highly intelligent forms of technology, it would not be radical to use software to look through vast amounts of legislation, case law and guidance. Lawyers often spend hours on these tasks, which can lead to increased costs and delays in legal matters. Having powerful AI, whether that is at law firms or at legal research providers, may prove to be a game changer in legal research.
2. Standard forms
In some areas of law, standard documents are used often. Whether that is for the court process or whether for an application to the Land Registry, AI may be able to assist in firstly finding the correct version, filling in all the details and highlighting any blanks. This could help streamline standard processes and improve efficiency.
3. Translations
If you're working on international matters, you may need standard documents that can be used across different jurisdictions and continents. Instead of potentially having different lawyers from different organisations plus any relevant interpreters/translators, imagine if a computer could do it all. Translate a whole document, incorporate jurisdiction specific legislation — all without you having to make a phone call or email.
4. Summaries
Ever had to draft a long lease or contract? Ever had to then summarise the whole document before completion so that it is easier for clients to understand and mark key dates? Think about having a platform that can produce summaries in seconds and cover every key term and provision that is necessary.
5. Public databases
Think about the Land Registry and Companies House: these are platforms that have information available to the public. Imagine being able to run reports, download entries and find connections between companies and individuals, all in a matter of seconds. Some platforms already have access to large databases of information — imagine being able to connect the dots for some of the most used by lawyers.
Some of the above are already in the market and with time, they will become more sophisticated and more powerful. My excitement is about how the profession will look in five years and ten years' time. Will lawyers only have to draft and manage clients if our AI friend is doing all the 'programmed tasks'? Alternatively, will we have fewer lawyers as clients become sophisticated and utilise open-source platforms where they can utilise legal tools which provide them with quick and accessible documents?
Watch this space.
Baljinder Singh Atwal is an in-house solicitor at West Midlands Police specialising in commercial and property matters. He is co-chair of the Birmingham Solicitors' Group and a council member at The Law Society representing junior lawyers nationally.