On track for record-breaking year with 750 teams signed up so far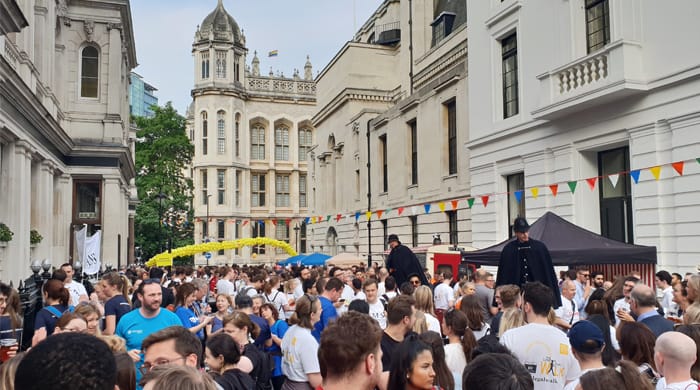 With 750 teams and a total of 6,000 walkers signed up and ready to go, this year's London Legal Walk is set to be bigger than ever.
In just over a months time, solicitors, barristers, judges and other legal professionals will come together on June 13 to raise funds for legal advice services. And it is off to a promising start. Before a single step has been taken, London's biggest legal fundraiser has already raised in excess of £100,000.
Returning for its 19th year, the walk offers two 10k routes to choose from: one winding through London's best-known parks and the other circumnavigating the river to the west of the City. For those seeking a shorter stroll, the organisers also put on a Strand route of 3.5 km and a fully accessible Lincoln's Inn Fields route of 1.32 km.
The event is organised by the London Legal Support Trust and attracts huge numbers of solo walkers and teams raising money for legal advice charities. In previous years the money raised has helped fund over 100 organisations in London and the South East to provide free specialist legal advice.
As always key figures in the profession will act as 'lead walkers' in the proceedings. This year's list includes Supreme Court President Lord Reed, Master of the Rolls Sir Geoffrey Vos, Law Society President Lubna Shuja, and the Attorney General Victoria Prentis MP.
But it's not just the big legal names, the event is open to everyone and members of the Legal Cheek team will of course be taking part. This year the post-walk street party returns and thirsty walkers can redeem a free drink, and enjoy food stalls and entertainment.
You can sign up here, or if you're registering a team just fill out the form and add team members at a later date. If you're unable to make the walk, you can donate to the LLST's cause here.