LawCare campaign marks start of Mental Health Awareness Week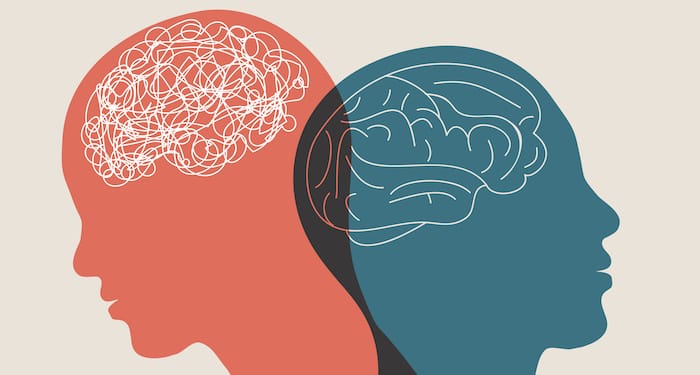 LawCare is encouraging the legal community to talk about their struggles with anxiety at the start of Mental Health Awareness Week.
Anxiety is this year's theme and from 15 May the lawyer wellbeing charity has spotlight its prevalence in the legal profession so that lawyers can recognise the signs and find support.
LawCare found anxiety to be one of the top three reasons legal professionals reached out for support last year. Moreover, its 2021 'Life in the Law' study found more than two-thirds (69%) of participants had experienced mental ill-health in the 12 months prior to completing the survey, and of those 61% said they experienced anxiety often to all of the time.
LawCare chief executive Elizabeth Rimmer said: "Many legal professionals experience anxiety. They may worry that they are not cut out for the law, have sleepless nights about a mistake they have made, or be fearful of not meeting targets. The perfectionist personality of legal professionals, the high-performance culture in law, and a lack of effective management support can make legal professionals prone to anxiety. Having anxiety at work can have a huge impact on you and your career, and it is important that managers recognise and do not ignore when colleagues may be experiencing anxiety."
The charity has today published new guidance for leaders on managing anxiety in the workplace.
Rimmer continued:
"Managers need to be equipped to recognise the signs of anxiety, this could be a significant drop in performance or reduced productivity, and then respond with empathy and compassion. A supportive workplace where information about anxiety is visible and talked about will enable colleagues with anxiety to feel psychologically safe to seek support."
Last month the Legal Services Board approved an application by the Solicitors Regulation Authority to implement new rules in relation to lawyer and staff wellbeing. They make it a requirement for law firm employees to be treated fairly and with respect at work, and for managers to challenge any treatment and behaviour that falls short of this standard.
Struggling with anxiety? Contact LawCare via its helpline or live chat