I've been seduced by the CVs of incoming pupils and I know mine does not exactly shine in comparison, says a reader requiring advice
In the latest instalment in our Career Conundrums series, an international student questions whether it is safer to stay with security of existing job offers in Malta or make the leap to London's commercial bar.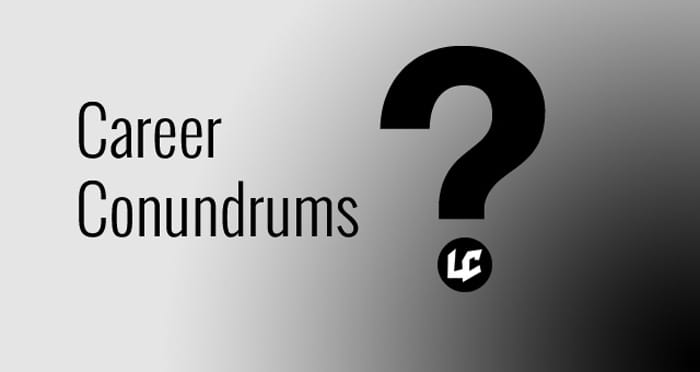 "Hi there!

I am currently on track to complete my law degree in my native country of Malta with a 75% average. That said, it has always been a dream of mine to move to London and take up a career at the commercial bar. From what I've gathered, commercial sets place a massive emphasis on academic performance, and this poses the following challenges for me:

• Whilst my average is generally considered a good one, and would place me in the top 5% of my cohort, there are two or three C+'s dotted about.
• The University of Malta, although it is the only one in the country, is ranked at 1,702 globally and 570 in Europe.
• Scholarships and prizes are non-existent here (with the exception of the dean's list) and these are generally considered as markers of excellence for the purposes of vetting applications for pupillage, and most of these are only available to either American or British nationals.

To counter this, I have involved myself as much as possible in mooting and public speaking competitions, and the European Law Students Association (ELSA). Furthermore, I have also served as a research assistant to members of the board of our equivalent of the Bar Standards Board. I have also shown consistent interest in the profession by doing vac schemes in the country's leading firms for the previous four years in commercial and corporate seats (firms here generally invest in students from the very beginning of their studies).

Nevertheless, I understand that to have a fighting chance, besides the GDL and the BTC, I would be expected to have an LLM at either Oxbridge or an Ivy League school, but before I go through the heavy financial investment these courses bring, I would like to know if attaining pupillage is at all a realistic possibility. Like a lot of young people I've been seduced by the CVs of incoming pupils at the higher end of commercial chambers and I know mine does not exactly shine in comparison. Whilst keeping me here is the security of multiple offers at different firms, I know of two current barristers who initially obtained their law degree from the University of Malta.

Ultimately, I simply want to know whether or not this is a pipe dream I should drop or if there exists some possibility of it coming to fruition.

Any advice would be greatly appreciated!"
If you have a career conundrum, email us at team@legalcheek.com.