16,000 walkers prepare to hit the streets to raise money for legal advice charities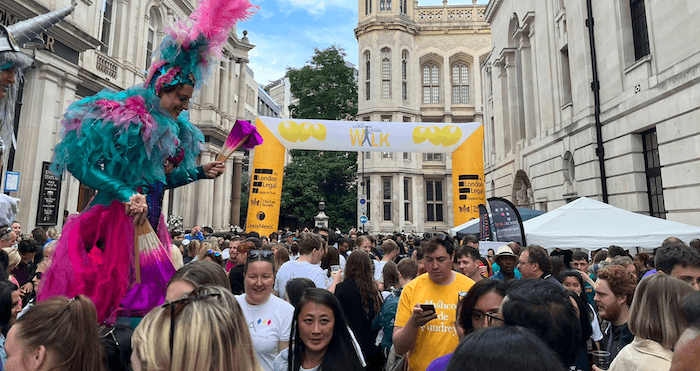 The London Legal Walk through central London takes place tomorrow and the new Lord Chancellor will be there.
Former criminal barrister and recently appointed LC, Alex Chalk MP, will join a host of key figures including the Lord Chief Justice, the president of the Law Society, the Director of Public Prosecutions and the Treasury Solicitor and Permanent Secretary to the Government Legal Department.
Chalk's participation will be the first time a Lord Chancellor has joined the walk in several years. He will be accompanied by the 16,000 walkers that have signed up for the event so far.
The London Legal Support Trust organises the 10km circuit, attracting huge numbers of solo walkers and teams raising money for legal advice charities. In previous years the money raised has helped fund over 100 organisations in London and the South East to provide free specialist legal advice.
Now in its 19th year, it is hoping to reach the £1 million mark for the first time.
Law Society of England and Wales president, Lubna Shuja, commented:
"I am thrilled to be taking part in the London Legal Walk on 13 June with many others from the legal profession to help raise funds for free legal advice charities. The legal help these charities provide to those in need is more important than ever given the cost-of-living crisis. I encourage everyone who can to join the walk and help raise as much money as possible for access to justice."
The event is open to everyone and members of the Legal Cheek team will of course be taking part.
Registration for the walk has closed but you can still donate to the LLST's cause here.