Oxford takes top spot again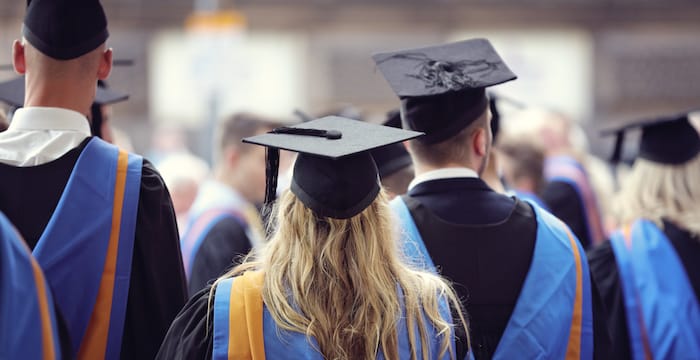 The latest set of university rankings has been released, with Glasgow rocketing into the top ten.
The latest 2024 Complete University Guide shows no movement in the top four positions, with the universities of Oxford and Cambridge holding on to 1st and 2nd places for the fourth year in a row.
London institutions UCL and LSE remain firmly in 3rd and 4th, while King's College London climbs one place to take 5th from Durham University which comes in 6th.
Impressively, Glasgow University has climbed eight places to secure 7th, followed by the University of Bristol in 8th. Warwick ascends one place to 9th, and Queen's University Belfast completes the top ten.
Further down this year's rankings, Strathclyde is the highest-placing non-Russell Group member, and one of this year's highest climbers, going from 25th last year to 17th this year. Meanwhile, Exeter dropped eight places on last year's list to 20th.
The rankings are based on entry standards, student satisfaction, research quality and graduate prospects.
Further down on the 109-university power list, there were some substantial shifts. The University of Bradford and Edinburgh Napier University are big risers, climbing 51 and 53 spots, respectively, to place 38th and 46th.
Top 20 law schools 2024:
| | |
| --- | --- |
| Ranking | Law school |
| 1 | Oxford |
| 2 | Cambridge |
| 3 | UCL |
| 4 | LSE |
| 5 | King's College London |
| 6 | Durham |
| 7 | Glasgow |
| 8 | Bristol |
| 9 | Warwick |
| 10 | Queen's University Belfast |
| 11 | Leeds |
| 12 | York |
| 13 | Manchester |
| 14 | Edinburgh |
| 15 | Queen Mary |
| 16 | Cardiff |
| 17 | Strathclyde |
| 18 | Nottingham |
| 19 | Aberdeen |
| 20 | Exeter |