City lawyer Sana Shafi shares advice with final seat trainees nearing the end of their training contracts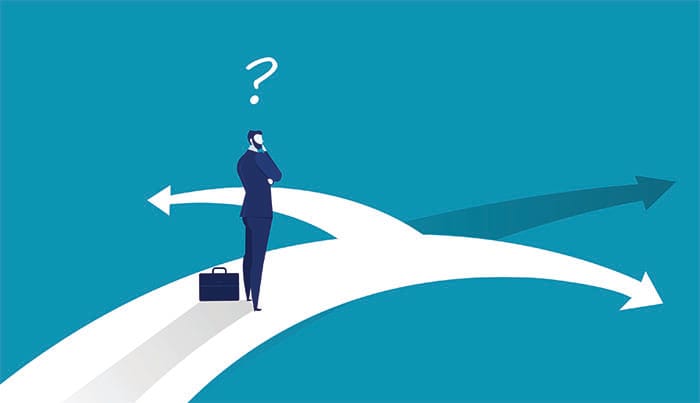 As final seat trainees near the end of their training contracts and prepare for solicitor qualification, City associate Sana Shafi shares advice with those thinking about switching firms.
Trainee qualification season is coming up. I've received a lot of messages asking for advice so here's what to do if you think you might want to leave your training ground (hey, no hard feelings, it happens!):
• Find a good recruiter or two. Ask for recommendations and warm intros, they go a long way in finding someone who will help you to secure the best place for you. If you have contacts at a potential firm of interest, feel free to go directly instead of via a recruiter. It may be more helpful.
• Understand what you want for your next adventure. What have you learnt from your experiences? What do you want to try? What kind of firm do you want to be at and what kind of work do you want to do? Think about these questions early on to help you find your fit.
• Identify what is important to you in terms of culture, salary, work, training, work opportunities and rankings. Identifying what you give weight to will help to narrow down your selections.
• Make your recruiter work for you. Recruiters work on commission, this means that some are inclined to push you to big US firms where the cut is bigger. Nothing wrong with that, they are just doing their job but having alignment with your recruiter, being clear on what you want and don't want will help you and your recruiter to identify solid opportunities for you.
• If you are thinking of leaving your firm once you qualify so you have better job security, that's okay. Job security is nothing to be sniffed at. Securing the bag at qualification is also okay if that is what is right for you.
• Don't underestimate cultural fit and diversity of the teams. It is reflective of the firm's wider priorities and what matters to them. This process is a two-way street. Don't jump at the first opportunity simply because it's the first one that lands in front of you. Jump on it because it's right for you.
• Recognise that you are in a place of strength. There will be loads of opportunities if you are clear on what you want, your non-negotiables, and things you can live with. Patience goes a long way so focus on the end outcome rather than the time.
• Finally, ditch the guilt. Deciding to leave your first workplace is tough. Good on you for making the first of many difficult decisions.
• As an added bonus, most of the above can also be applied to those of you considering a training contract too!
Sana Shafi completed a training contract at Travers Smith and moved to Kirkland & Ellis upon qualification. She specialises in investment funds, and shares content about law, diversity and more on LinkedIn.
This article first appeared as a post on Shafi's LinkedIn.