Friends call Francesca Crossley the 'real-life Legally Blonde'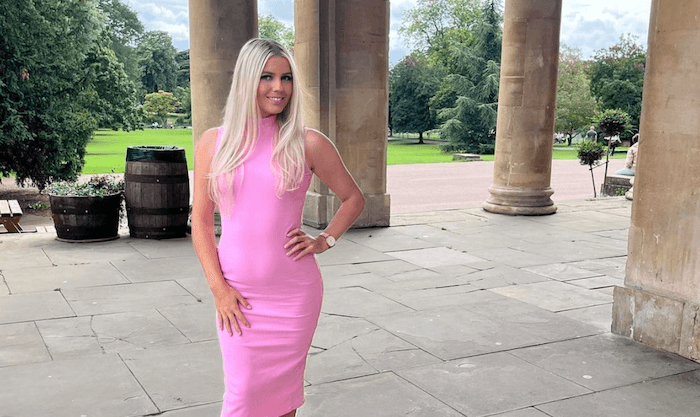 An aspiring solicitor is hopeful of becoming the next Miss England.
Francesca Crossley will compete in the semi-finals in Blackpool in October and has set her sights on the coveted crown.
Having previously modelled and been involved in smaller competitions, she decided to enter the pageant after seeing an advert for the competition, "I thought why not give it a go, it looks fun," she says.
Crossley already has a law degree from the University of Gloucester and is currently studying for a master's degree at The University of Law, which she hopes to use in her future career as a corporate lawyer.
The student from Cheltenham is working as a paralegal alongside her studies and says friends and colleagues have dubbed her the 'real-life Legally Blonde', comparing her to Elle Woods, the main character played by Reese Witherspoon in the 2001 film.
"With me working in law, I'd like to think it breaks the stigma of being dim. Everyone assumes you're dim or an airhead," she explained. "It is important to show intellectual women enter this pageant. It shows you can have both beauty and brains."
She describes how she overcame bullying over her appearance at school and was later inspired to enter Miss England by current winner, Jessica Gagen. "I saw an article about the current Miss England and it pointed out all her achievements, not just the fact that she's Miss England," she says.
Crossley isn't the only legally minded beauty queen reported by Legal Cheek recently. In July, Leicester-based trainee solicitor Chloe Lake narrowly missed out on being crowned Miss Universe Great Britain.