'Problem is readily fixable', says Nick Vineall KC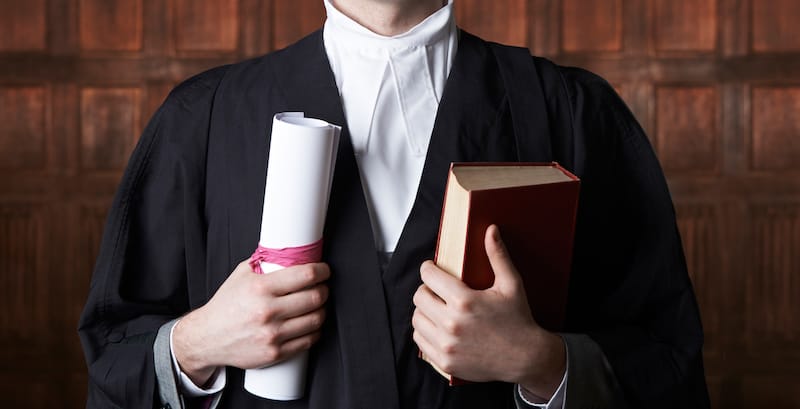 Chair of the bar, Nick Vineall KC, has called for the title 'barrister' to be reserved only for those who have completed both their academic qualifications and pupillage.
In his speech, The Bar of 2043: Thoughts for the future, Vineall KC noted the separation between being called to the bar, when the title of barrister is conferred, and being given a practising certificate in order to act as a barrister. Within the current system, he says, "there is no connection between the title and what you can do".
This, he argued, is not only confusing for clients, with "unregistered barristers who have never been entitled to practise account[ing] for over a quarter of cases that get to the Bar Tribunal", but is also financially challenging, "17,000 or so practising barristers pay[ing] for the regulation of 70,000 or so people".
On the scale of the issue, the 4 Pump Court barrister said: "for every barrister with a practising certificate there are two who have never been entitled to a practising certificate. And of all the people in the world who are entitled to tell you they are barrister called to the bar of England and Wales, only one in four has a practising certificate."
Speaking of his, and the Bar Council's, intentions, Vineall KC went on to say:
"My own view is that we should call people to the bar only when they have satisfactorily completed pupillage, with some sort of provisional call or provisional practising certificate to cover the second six. The Bar Council strongly supports such a change… We have this obvious anomaly of conferring the title barrister before the qualification process is complete. I fear that if we do nothing the problem will get worse, that it will become increasingly difficult to resolve, and that it poses a long-term risk to the profession. The problem is readily fixable, and it should be fixed now. We must all rise to the challenge."
It is, however, unclear what the timeline for such a change is, the bulk of the speech dedicated to changes to the bar over the next 20 years.
Elsewhere in last night's speech at Inner Temple, the KC gave his thoughts on social mobility, headlining with an announcement that the Bar Council is partnering with Rare Recruitment to integrate a contextual system into the Pupillage Gateway from 2024-25.
He said: "… the bar and the Inns can be very daunting, very off-putting, for those who come from what are sometimes called non-traditional backgrounds (although I don't much like that expression) and … what we ought to be interested in when we recruit to pupillage is potential – how good a barrister you can soon become — and that may not be exactly the same as what grades and extracurricular activities you can put on your CV."