Incoming chair Nick Vineall KC reveals possibility in inaugural speech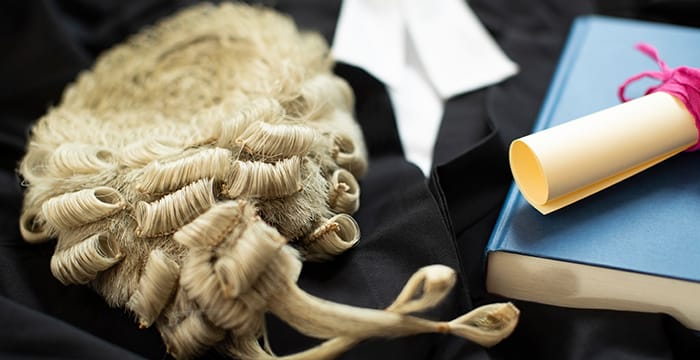 The Bar Council is looking into the possibility of embedding contextual recruitment tools onto the Pupillage Gateway in a bid to make it easier for chambers to take applicants' backgrounds into account when recruiting.
In an inaugural speech delivered at Middle Temple yesterday evening, incoming chair Nick Vineall KC revealed the Bar Council is "actively exploring" ways of making these often expensive tools more affordable for chambers.
This, Vineall KC said, may include allowing access to such systems as an "add-on" to the Pupillage Gateway, the centralised portal which allows chambers to post and manage pupillage vacancies.
Middle Temple Hall has filled up for the inaugural speech of our new chair Nick Vineall KC. We're delighted @attorneygeneral @Michael4MDNP @neill_bob & Mike Freer MP have joined us on the front row! pic.twitter.com/U0uvWB8g3K

— The Bar Council (@thebarcouncil) January 10, 2023
The 4 Pump Court barrister went on to give the example of two candidates who both achieved a first from the same university but have slightly different A-Level grades — A*AA and A*A*A, respectively.
"[P]erhaps the first candidate, with the slightly weaker grades, comes from a home background where academic excellence is not highly regarded and went to an under-resourced and overstretched school," Vineall KC explained. "[T]he second went to a well-resourced and highly academic school and comes from a family where academic excellence is celebrated."
"Then the position might well be that the first candidate is more likely to thrive in your chambers than the second," Vineall KC added. "Contextual recruitment tools can help that type of judgement to be made."
Contextual recruitment systems have been long-favoured by City law firms, however uptake among chambers remains comparatively low.
One example, run by London-based recruitment agency Rare, pulls data from two databases (school/college results and UK postcodes) and combines this information to place candidates' accomplishments in context. In 2019, Twenty Essex became the first chambers to adopt a tool in an effort to attract applications from candidates from non-traditional and more socially diverse backgrounds.
Applying for pupillage? Join us for a virtual pupillage application masterclass with Gatehouse, Henderson, Landmark, Radcliffe Chambers and 2 Temple Gardens, on Tuesday 24 January. Secure your place.