Exclusive: 'Isolated' issue with 'small number' of exam papers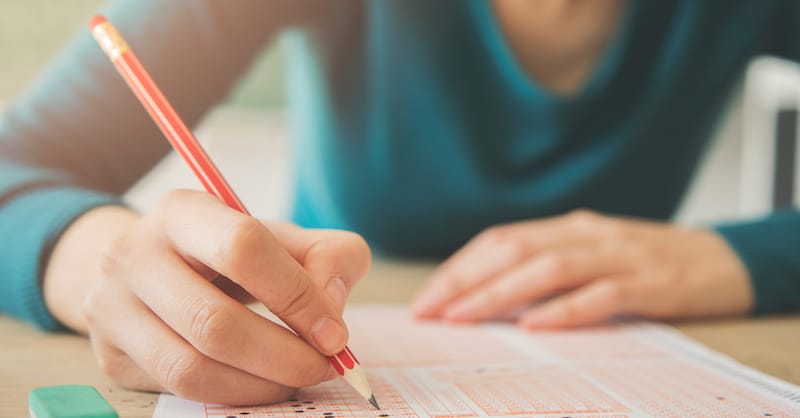 Assessment provider Kaplan has apologised to students after it identified an "isolated error" with the marking of a "small number" of exam papers on the Solicitors Qualifying Exam (SQE).
In an email sent to some students yesterday afternoon, and seen by Legal Cheek, Kaplan confirms it has identified an "isolated error" in the marking of a "few" exam scripts for the April sitting of SQE2.
The error relates specifically to a small number students who achieved low scores on Business Case and Matter Analysis (BCMA), one of the sixteen "stations" that form SQE2.
Kaplan goes on to confirm that exam papers with the error will be re-marked and, once approved by the assessment board, any new mark will be communicated to students.
The email continues: "Current information, on the basis of the investigations we have so far performed (but not yet concluded) suggests that any changes in marks will be upwards not downwards and that very few marks will be changed."
Kaplan goes says it will also conduct a "broader review" of the set of BCMA scripts within which the error was found to check that there was no wider impact.
The SQE assessment provider says there is no information to suggest there are any further errors and that students preparing to re-take SQE2 next month should prepare as normal.
The email also reveals that a number of students had already raised concerns about the marking relating specifically to BCMA. Kaplan did confirm that there were no "IT or technology related issues".
Students will be informed about the outcome of the review and any changes in marks by 13 October, Kaplan says.
A spokesperson for Kaplan told Legal Cheek:
"We have been in touch with any candidates who may have been affected and apologised for the uncertainty this has caused."
Meanwhile, a spokesperson for the Solicitors Regulation Authority (SRA) said: "Even though very few candidates are likely to be affected, this error is still disappointing. Our immediate priority is making sure the issue is addressed. Candidates need peace of mind that they have got the result they deserve. We are making sure that happens."
They continued:
"There are rigorous assurance processes in place for the SQE. We are making sure Kaplan is working to further improve them, so we can make sure that if there is an error, it is identified sooner."