Backing comes as Labour pledges to overhaul levy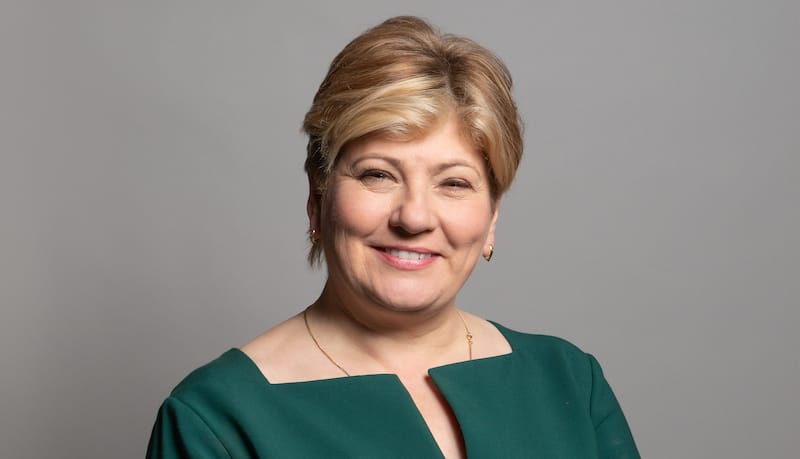 Shadow Attorney General Emily Thornberry has thrown her support behind the solicitor apprenticeship movement, noting their potential to bring the best talent into the legal industry.
Speaking of the traditional training contract route, the barrister-turned-Labour MP highlighted how the path is "particularly hard now" and "really expensive", leaving students "up to their eyeballs in debt".
By contrast, Thornberry noted that apprenticeships enable would-be lawyers to earn-while-they-learn and access additional funding through their training firm.
The Shadow AG's comments came yesterday as she addressed students at a City Century x Young Professionals event at London's Queen Elizabeth II Conference Centre.
Labour has already gone public with plans to revamp the 'apprenticeship levy'. The current position is that businesses, including law firms, must pay 0.5% of their wage bill above £3 million. Business can then recoup this, providing they use it on apprenticeship-related training, with unspent money reclaimed by the Treasury.
But if Labour win the next election, the party have vowed to rebrand the existing charge into a 'growth and skills' levy which will enable firms to use up to half of their recouped funds on non-apprenticeship related training — e.g. training up the wider workforce. This additional flexibility comes after Labour research found that over half a billion pounds set aside for new apprenticeships had gone unspent in the previous two years.
The number of law firms offering solicitor apprenticeships has risen sharply over the past year or so. Legal Cheek reported earlier this year that Weil and Hogan Lovells had become the latest big legal players to launch apprenticeship programmes.
The law firm duo are part of City Century, an alliance of over 50 top firms that have joined forces with the aim of recruiting at least 100 solicitor apprentices into London within the next 12 months.
Elsewhere in her speech, Thornberry gave her thoughts on AI in the legal profession. "They might use AI for the boring bits", she accepted, before affirming that the role and function of lawyers is irreplaceable.