Wazza the bazza?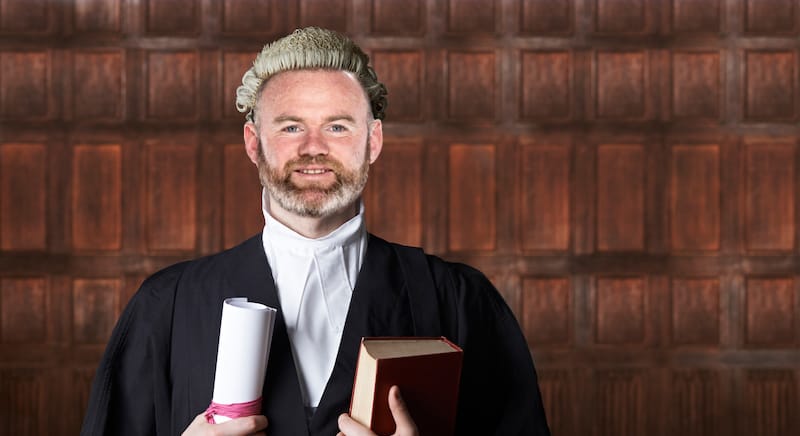 Don't be surprised if the winter transfer window sees Birmingham City manager Wayne Rooney make a surprise, and dramatic, move from footy to fresher.
In a new Disney+ documentary following Coleen Rooney's high profile libel trial, it was revealed how the former England star was mulling a move into law after becoming captivated by the way the barristers when about their business.
The High Court case, dubbed 'Wagatha Christie', came after Coleen accused fellow WAG Rebekah Vardy of leaking her private Instagram posts to the press. A lengthy two-year legal battled ensued, with Coleen eventually coming out on top.
During this battle, however, it's said that spouse Wayne became increasingly impressed by the lawyers involved in the case.
Addressing his new found love for the law in the documentary, the former footballer explains "it was interesting because I do like crime documentaries, and in particular the different techniques the two barristers used."
This is hardly a surprising comment to make, considering that Rooney recruited media powerhouse David Sherborne of 5RB, with Vardy opting for seasoned counsel Hugh Tomlinson KC of Matrix Chambers.
It appears that this was more than a mere curiosity, however, Coleen noting how Wayne "was then going to apply for law school and he had all these plans."
Brabners' partner Paul Lunt, Coleen's solicitor, added his professional view that, "I'm not saying he's a modern day Columbo, but certainly if we'd given him a gown and a wig he was bang up for asking a few questions."
This was backed up by colleague Jamie Hurworth, who noted that: "once the day was finished, we would have a little debrief with Wayne and Coleen. I'd not dealt with Wayne that much before the trial but he was just fascinated by the whole thing. [He] started suggesting legal argument that we should start running."
You can watch a short trailer for the documentary below: