Gatehouse Chambers' Jasmine Murphy shares her advice for aspiring pupils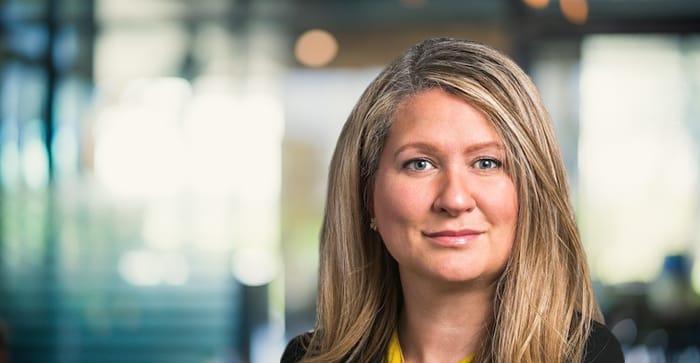 For budding barristers, taking the first step into the profession is a difficult and highly competitive feat. So what can applicants do to put themselves in the best position to tackle this challenge and secure a much coveted pupillage? This is the question I posed to Gatehouse Chambers barrister, Jasmine Murphy.
After her degree and part-time bar course, Murphy attained a pupillage at Gatehouse Chambers, formerly Hardwicke, in 2002. Murphy specialises in civil work, mainly personal injury which involves dealing with catastrophic injuries. Today, if not at home or in chambers preparing paperwork, such as a defence, or wading through 3,000-page pdf medical records, the experienced barrister finds herself in court, client conferences or negotiations. She is also a regular member of the chambers' pupillage interview panel. With the Pupillage Gateway, the centralised system to submit your application for pupillage, closing in just a few weeks' time, below are Murphy's top tips to consider throughout the process.
1. Consider why you want to be a barrister
"The question you often get asked in your search for pupillage is: 'why do you want to be a barrister?' and 'why not be a solicitor instead?'. It's a good idea to have your answer ready for that," she tells me when we speak. To answer this question effectively, Murphy advises to demonstrate your interest in this role specifically, and to show that you know what it is a barrister does. "You might have done a mini-pupillage, which is great", Murphy explains, "but there are other things you can do, just taking yourself off to sit in on hearings in your local court and even the Court of Appeal and Supreme Court have YouTube channels. I'm surprised how few applicants actually do that — I know we are all busy, and the pandemic has prevented access to many in-person hearings, but it is free!" Doing activities such as this can help to identify whether the bar is for you, and won't go unnoticed by those looking through your application.
2. Select the right sets
Murphy suggests that it is beneficial to work out what kind of law you want to do. "Chambers used to be a lot wider in their focus, but now tend to be more specialist, so this can really help if you know what you want to do," she says. But Murphy also admits that this is difficult, and unless you have a specific niche interest or past experience in an area, you might not know what it is exactly that you want to do. "If you don't know what to do, and that is absolutely fine, look for a chambers with a wider variety of practice areas, so that you can try out different areas of law." The best way to do this, in Murphy's opinion, is to explore chambers' website, social media and attend events where you can actually talk to the people. "I always advise to talk to current pupils. Ask them about what they do in an average week, how often they are in court and you can gain an understanding of whether this aligns with your ambitions," says Murphy.
3. The earlier you start, the better
When asked 'when is the right time for aspiring barristers to apply for pupillage?', Murphy responds: "Get applying as soon as possible. Even if you are just starting out on your legal career, it is great experience and, certainly at Gatehouse Chambers, we don't discourage those who have applied unsuccessfully to re-apply." Murphy explains that the pupillage interview panel at Gatehouse Chambers sees a wide variety of candidates at different stages in their careers.
4. Use your experience
Murphy reiterates that general legal work experience is important to demonstrate your skills but also why it is you want to do the job. Chambers is also acutely aware that Covid-19 has limited these opportunities. "What would catch my eye would be advocacy experience," she explains. "The way you show us you are interested in doing this work, as opposed to general legal work." Moreover, Murphy emphasises that there is always something you can draw out of any kind of experience. "Your job is to talk about what you have done, and pick out the applicable points, highlighting how that experience will make you a better barrister and why."
5. Demonstrate logical thinking
"An ordered mind will give an ordered answer," Murphy says. "So, if I ask a legal question at interview, the answer I'm looking for is one that gives me a definitive answer that I can easily follow." During the pupillage interview process, you might be required to provide a written or verbal answer to a problem you're given in advance. Murphy suggests that phrasing your answer by way of bullet points can be a good way to demonstrate this logical thinking. Prepare also to be challenged on your answer; you'll need to decide whether to stick by your guns or take on board what the interviewer has said and adjust your response.
6. Keep going!
The process is challenging, extremely competitive and can bring with it disappointment. Murphy's advice is to simply keep applying. "If you are unsuccessful, it doesn't mean you are a bad candidate. There are an awful lot of applicants who have perfect qualifications and great experience, being sifted through by different chambers, who are looking for subtly different things. It may just be that you haven't applied to the right set for you so far."
About Legal Cheek Careers posts.