Ahead of Legal Cheek's 'How to get into law as a career changer' event this evening, ULaw careers consultant Candy Kobrak discusses transferable skills and application technique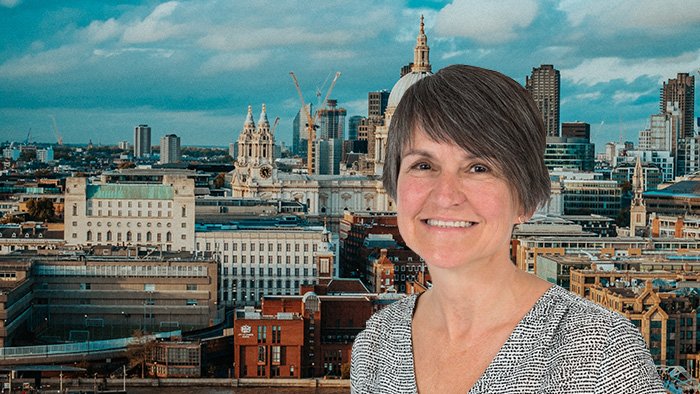 Teachers, doctors, nurses, pharmacists, ex-military, bankers and even career advisors have all approached ULaw careers consultant Candy Kobrak for help transitioning to law.
In her one-to-one appointments, Kobrak stresses the importance of honesty. Before making any risky decisions, a career changer must be honest with themselves: do they have the good grades, legal work experience and fundamental skills that law firms value so highly? After all, there is no guarantee that this sacrifice will pay off.
Before you answer, here are Kobrak's seven lessons for aspiring lawyers.
1. Be basic
If you're treating the Graduate Diploma in Law (GDL) as your starting point for exploring the legal profession, you're doing it wrong. Any career change should instead begin with the question: "What does a lawyer do?"
In trying to find an answer, career changers will be forced to do their own research about the different types of lawyers and law. You may be overwhelmed, but you've got to start somewhere. Kobrak recommends beginning with legal career websites and ULaw's StEP programme – both resources outline the stages applicants must take to achieve their legal goal.
2. Different job, same skills
In their initial research, career changers should find common themes across the legal profession. Although roles differ depending on different firms and chambers, all lawyers work with clients, are problem solvers, must be able to communicate and work in a team. Looking at their own profession, a career changer could then identify the same skills that have been applied — just in a different setting.
"Take a teacher for example," says Kobrak, "in any school, teachers must work together to serve pupils, parents, outside agencies — i.e. their clients. A teacher must communicate information in a way that can be understood by children; and often experience high pressure situations, such as dealing with difficult parents".
But Kobrak warns: "when moving to a path that has nothing to do with your old job, it may be harder to transfer these skills. For example, a teacher would struggle more in changing to commercial law than they would to family law."
This is where gaining work experience comes into play.
3. Work experience is good; relevant experience is even better
Successful career changers are those that can prove to employers convincingly of their motive for a new start. Actions speak louder than words — and in this case, actions mean going out and getting relevant work experience.
Don't be afraid to get creative. Kobrak suggests that "work experience does not necessarily have to be in a structured vacation scheme; it could be networking events, shadowing opportunities and pro-bono." Career changers should also focus on utilising their existing contacts. For example, a person in the medical profession could contact their legal department for work experience.
It's worth stepping outside of your comfort zone too. Kobrak notes, "a banker using his banker contacts to gain experience would be useful for commercial law, but probably not so important to get into human rights."
Be prepared, however, to sacrifice your time. Kobrak often finds many career changers use annual leave, holidays and even work part-time to complete essential work experience.
4. Narrow your research
Just as work experience will inform you of the type of law you prefer, getting to know the legal market will guide you in seeking the most relevant work experience.
"Narrow your research to identify where you want to work, what these firms expect of their trainees and then work your way back from there. This will help you fill in the gaps in your own experience," says Kobrak.
Legal Cheek's Most Lists are a good place to start learning about individual firms and chambers. Also make use of career events, panel discussions, podcasts and mentoring schemes. These will allow you to ask questions, network and listen to personal accounts of work in particular areas of law.
Kobrak also suggests proactively seeking out firms that have positive attitudes towards diversity and age. As an example, she refers to Shearman & Sterling's attempt to diversify trainee intakes by holding a one-day programme, 'Re-Start' aimed at those changing from other careers to law.
5. Lose the ego
All career changers must recognise that the first thing on the employer's mind when reading your application is: why is this person wanting to change their career?
For Kobrak this must be addressed at the first opportunity: "by explaining your transition with reference to evidence of transferrable skills and relevant work experience, you can make a potential weakness into a marketable strength".
Importantly, mature career changers must remember that they have as much to prove as anyone else. Kobrak reflects that she often sees "career changers that haven't registered how much work there is to do — while your previous career is valuable, it's not the only factor that employers consider".
6. Learn from rejection
Those coming from other careers may be used to stability and need to re-adjust to the cut-throat world of the job hunt. Always see rejection from law firms as a way to grow. Kobrak often works with unsuccessful applicants to find the root of their problem by exploring their tactics: the firms they're applying to; whether or not they met the criteria; the quality of the application; and their interview technique.
If transitioning to law was person's plan B, then Kobrak warns that it's very useful to have a plan C: "this could be another type of law, law firm or an alternative path altogether".
7. Start now
By starting early, career changers can hit the ground running when they begin their GDL in September. It's an intense course that can leave little time for applications. This puts you in a better position to meet the autumn deadline for Christmas vacation schemes.
Candy Kobrak will be speaking at 'How to get into law as a career changer — with Irwin Mitchell, PwC and Shearman & Sterling' at ULaw Moorgate this evening.