Linklaters lawyers and graduate recruiters share their advice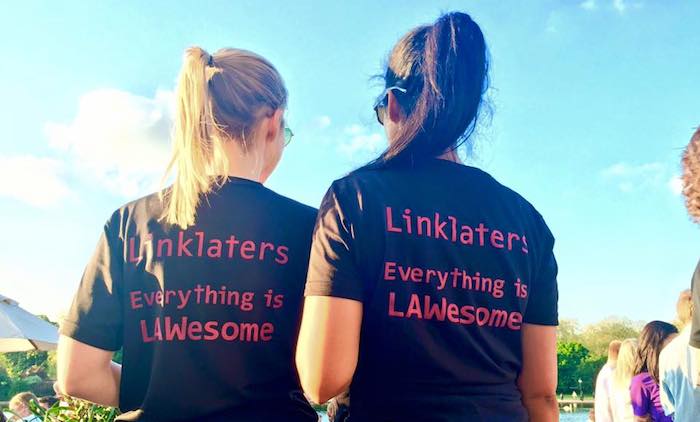 1. Get on a law firm work experience programme
For those in their first-year of uni, now is the time to start thinking about getting an insight into commercial law. What's it really like? What does a solicitor actually do? How do law firms differ? Try to get a few open days or attend an insight programme. Most firms will offer something targeted towards first year students at this time of year — we offer our Pathfinder programme.
2. Start planning ahead
Have you secured a spring or summer vac scheme? Start preparing for it and think about what you can do to make a positive impression. Natalia Kubesch, a former vac schemer and future trainee at Linklaters, advises:
"I prepared for the scheme by researching Linklaters and keeping up-to-date with the deals it was working on and developments affecting the legal market in general. I also found it useful to familiarise myself with some of the core concepts of commercial law."
3. Not securing a vac scheme doesn't mean it's game over
Not been able to secure a vacation scheme this year? Time to consider what other work experience you can get over the next few months — whether it's a part-time job, internships, or work shadowing. Spend time looking over previous applications, doing more research into the industry or practising online tests. You can watch our top tips on the online Watson Glaser below.
Mark, from our graduate recruitment team, has given his "Tuesday Top Tips" on our Watson Glaser critical thinking test. #LiveYourAmbition

Posted by Linklaters Graduates UK on Tuesday, December 13, 2016
4. Start thinking about making a clear and concise summer TC application
Most firms will re-open their TC vacancy over the summer months. My advice, as the Linklaters Graduate Recruitment Team Lead, is as follows:
"One of the best ways to make your application stand out is to be clear and concise regarding your reasons for pursuing a career as a commercial lawyer at Linklaters. Applications that are well structured allow the reader to fully comprehend the skills, interests and commercial aptitude you possess that will make you an outstanding hire."
We will be opening our Training Contract 2020 vacancy on May 1.
5. Identify the gaps in your knowledge
Commercial awareness is always a hot topic and is tested throughout the assessment process. Christopher Williams, Linklaters Managing Associate says:
"Commercial awareness is, in its purest form, understanding the key concerns of clients — their size, the markets they operate in, their competitors, the risks facing them and their future direction. There are many technically able lawyers, but the ones who impress their clients are the ones who understand their clients' business."
There are several ways to build upon your commercial awareness. Here are some practical tips from Alison Wilson, Linklaters' Graduate Recruitment Partner, to get you started:
"Start by reading the business press; BBC News or the broadsheets can be easier to grasp when you first start. As you read, think about the stories which grabbed your attention. Which clients, industries or sectors did you find interesting? Then read around it; you might choose a story, major deal, case or crisis and follow it through the press. What does the issue mean for the company's strategy, clients, size and shape, employees? Try and put yourself in the client's shoes as you think about this."
6. Think about your strengths and weaknesses
How can you best demonstrate what your strengths are? What can you do to show that you are proactively trying to overcome any weaknesses? Could you sign up to a course, volunteer at the Citizens Advice Bureau, become a mentor, or join a team?
7. Take up a new hobby or extra-curricular activity
These are great to talk about in interviews and on application forms. Do something you will genuinely enjoy or even set yourself a new challenge. Think sports, music, languages, mooting, pro bono or volunteering. Then, take the time to reflect and think about what skills you may have developed.
8. Start networking
Do you have friends who have done vac schemes or are trainees? If not, attend events where you may meet them. Find out what a trainee does on a day-to-day basis, or what you can expect on a vac scheme. Find out about the working environment and the culture. This will help you in narrowing down where you might want to apply in the future.
9. Lastly, don't forget about your academics
Whether you have a TC offer, a vac scheme offer, or just in your first year. Getting good grades across your modules is vital and is something that all employers will look at.
The deadline for Linklaters' first and second years Pathfinder scheme is Thursday 15 February. Find out more.
About Legal Cheek Careers posts.