Ellen Marsh, now careers manager at The University of Law Bristol, offers students her careers advice, ahead of this month's in-person event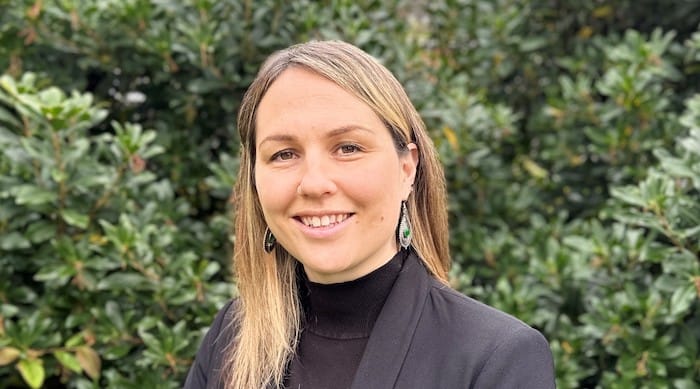 Bristol's bustling legal sector is an attractive option for aspiring lawyers seeking to qualify outside of London.
Ahead of this month's in-person event in Bristol, Legal Cheek Careers sits down with former law firm recruiter turned The University of Law (ULaw) careers manager, Ellen Marsh, to discuss training contact applications, interview tips and more.
Can you briefly tell us about your background and your role at ULaw Bristol?
Here at ULaw I am the careers manager for the Bristol campus. I work alongside three colleagues in the employability team to deliver careers guidance and support to our students.
My background has predominantly been working in law firms in recruitment/HR (so I have read a fair few training contract applications in my time!) and alongside my role at ULaw, I work also for a legal recruitment company.
Further to this, I am also part of the West of England Legal Early Careers Network. This is a group that works closely with schools to offer tailored careers support, as well as facilitating work experience within the sector.
You worked in recruitment at a number of law firms. In your view, what are some of the dos and don'ts in training contract applications and interviews?
Before writing your application
Try to really understand the sectors that the firm works in and how their practice areas fit in. It can be hard to understand the difference between a sector and a practice area if you haven't worked in law before so take the time to understand this before you start writing.
Similarly, spend time researching the values of the firm. Attending events and following firms on social media will help you gain a sense of the culture of the firm you are applying to.
When writing
My main tip here is to read the question thoroughly. Try and see the question from a recruiter's perspective: what are they trying to find out? When you are ready to write the answer, keep checking that you are answering the question you've actually been asked, not the one you want to be asked!
In interviews
Try not to be afraid of being asked about something you haven't yet experienced. If you don't have a lot of work experience, talk about your transferable skills, or how you would approach the situation they are asking you about. Recruiters are looking for candidates with a can-do attitude, who show genuine interest in joining the firm.
If you can, arrange a mock interview with your careers team before your interview. Here at ULaw, we are able to tailor mock interviews depending on the firm you are applying to, so it's a really good opportunity for you to practice.
What skills are valuable for a career as a lawyer?
At an early stage, it's important to show that you have excellent communication, organisation, time-management and attention to detail skills. Show employers that you have a positive attitude and want to learn.
During your career, you will gain experience and skills along the way. For example, you will understand how legal technology works in practice and develop the ability to see the bigger picture for your client, becoming a trusted adviser.
What makes Bristol a great city to study and train as a lawyer?
As well as Bristol having a range of really excellent law firms, offering fantastic opportunities, there is always something to do/see.
We have art exhibitions, sporting events, incredible restaurants, loads of independent shops, theatres, and so much more. Bristol also hosts a number of large events throughout the year like the Harbour Festival and International Balloon Festival which are hugely popular and create a real buzz in the city.
Bristol is also a really accessible city with really good transport links both in the city, and taking you further afield.
For me, I think a huge benefit of Bristol is the proximity to the coast, and countryside!
What services does ULaw Bristol offer to support future lawyers?
The employability team at ULaw supports students in so many ways, from getting you involved with pro bono schemes to develop your legal skills, to connecting you with future employers at jobs fairs.
Further to this, employability is embedded into teaching throughout all of the courses we offer.
Students benefit from consistent, reliable, high quality support during their journey with us (and beyond). In the employability team, we support, listen, develop you as future lawyers and help you make long-lasting connections with firms.
Securing a training contract is a highly competitive process. How can aspiring lawyers remain motivated when faced with rejection?
As much as it may feel disheartening at the time, each application that you write will take you a step closer to your goal. Perseverance is an important skill to have. Remember that a rejection from a firm doesn't necessarily mean it's the end of the road with them. Many will accept another application from you in the future, or you could consider applying to them for a paralegal role.
Join us at 'Secrets to Success Bristol — with Burges Salmon, Osborne Clarke and ULaw', an in-person student event taking place on Monday 15 May. You can apply to attend the event, which is free, now.
About Legal Cheek Careers posts.