ULaw academic manager Lee Benham has advice for career changers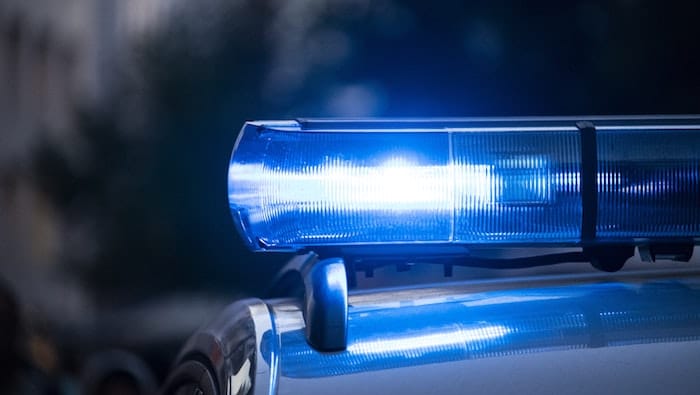 Careers don't often take straight lines, with many workers encountering twists and turns along the way.
Lee Benham, academic manager at The University of Law's London Bloomsbury campus, is a case in point. We caught up with Benham to hear about his current role and previous experience as a childcare solicitor and prior to that, a police sergeant, working in the force for almost 28 years. He shares advice for those coming to law following a successful career in another industry.

Can you briefly tell us about your background and your role at ULaw?
I came to ULaw as a visiting lecturer during lockdown at the beginning of 2021. Following graduation from university in 2014 I wanted to 'have a go' at lecturing and began looking at options whilst I was practising as a childcare solicitor. I saw an advert for a visiting lecturer at ULaw and applied for the position. I was aware that I had several different legal areas that I could contribute to and used this as a positive during my interview.
Following a successful interview, I started with ULaw and threw myself into everything I could, including assessments and lecturing. After a few weeks, I was given the opportunity to design new course materials and at this point I decided that I could possibly do this as a full-time job, although I was still thoroughly enjoying my job as a local authority childcare solicitor. I was offered to apply for a full-time position after a few months with ULaw and after a successful application process, I started full-time in December 2021. After four months, I applied for promotion as an academic manager and was successful. I have been in this role ever since.
Why did you decide to train and qualify as a solicitor? Did your background in policing help in legal practice?
I never had the intention of studying law, although I found studying criminal law as a police officer interesting. I had a friend who was a partner in a boutique City law firm and he persuaded me that a future career in law would suit my skill-set. Following my undergraduate study, I completed the Graduate Diploma in Law (GDL) and then the Legal Practice Course (LPC) with an LLM in legal practice. I completed this part-time whilst working full-time as an operational firearms commander.
I think policing provided me with good communication skills which is key to being an effective lawyer and negotiator. Although the natural step would be to go into criminal law, I felt that my skills were more suited to a public law role. I noticed that risk management was something that I did on a daily basis as a police officer, and when applying this to a legal role, there were many similarities.
What advice can you share with those coming to law following a successful career in another industry?
Try to utilise the skills you obtained in your previous career in your new legal career. Get advice on what skills you actually have (never be complacent, ensure you constantly look to develop yourself). Attention to detail is very important. When you have completed a piece of work, check it again for accuracy and ensure another set of eyes examines your work. Be open to stepping outside your comfort zone and continually push yourself to acquire new skills and always, always have a strong work ethic. You need to sell yourself and stand out from the crowd and constantly ask yourself how you can enhance your CV and profile. Remember that you had skills that persuaded your current employer to employ you. Recognise those skills and emphasise them. Be adaptable and flexible and aim to be that dependable and trusted safe pair of hands. Be nice and try to have a smile on your face. This will serve you well in whatever legal role you choose to take.
In your view, what skills and personal attributes make a good family lawyer?
You need to be a good communicator. Being able to manage clients expectations in a sympathetic and empathetic manner is key to being a good family lawyer. Being emotionally robust is also very important. Being able to manage stress and dealing with conflict is also very important.
What services does ULaw Bloomsbury offer to support future lawyers?
ULaw has a comprehensive number of opportunities for students to gain skills that they can enhance their CV with. The employability team will assist you in writing a CV and to stand out from the crowd. ULaw actively promotes pro bono opportunities and we are linked to a number of charities in the local area. I have recently arranged a number of skill-enhancing opportunities such as a public speaking course where we have employed an external company to develop the students' confidence. We are also looking to run a negotiators course and finally we have a weekly course in neuro linguistic communication to enhance the students' persuasive skills. I want to continue to develop this area of ULaw and will be looking to enhance the confidence building activities for students over the coming academic year.
What do you enjoy doing in your spare time?
I am a bit of a workaholic so enjoy spending some evenings and weekends lecturing on crime and human rights law. When I find time, I enjoy a number of outdoor activities including walking and cycling. I enjoy skiing, although my knees are starting to say 'no'! I have recently done a number of sailing courses with the ultimate aim of passing my yacht masters qualification and chartering a boat for a sailing trip somewhere warm in a year or so's time.
About Legal Cheek Careers posts.