From uni DJ to online sales consultant to gangland pro bono — Womble Bond Dickinson's Sam Dixon sampled it all en route to becoming a restructuring lawyer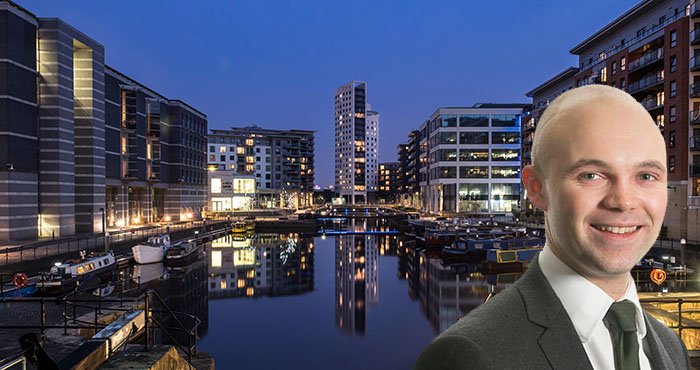 "I come out of retirement sometimes, for special occasions. But life is so busy now, there's rarely the time for hobbies. And besides, I couldn't be happier with the way my career is going."
The speaker is Sam Dixon, now a managing associate with national law firm Womble Bond Dickinson but formerly a man who earned a crust in an unusual way — among lawyers, at least: he was a DJ.
"I'd always loved music, and DJ-ing started as a hobby," explains Dixon. "I bought some decks at the end of my first year at university, and then got thrown in at the deep end when the DJ who'd been booked for a Freshers' event didn't show up. I filled in, and it went really well. I ended up doing various gigs in the north of England and Scotland for nearly five years."
Down to earth and modest, Dixon chuckles when asked for his highlights of this period. "I played at gigs by Coolio and Chesney Hawkes," he says, with a smile. But when pressed, he mentions that he regularly played to crowds of 1,200 at sell-out events — while also completing a degree and holding down a more conventional part-time job.
"From 2004 to 2008 I was at Northumbria University studying for an LLB," says Dixon. "Before starting the degree I'd joined a company called Outdoor Action Ltd. I held various roles with them, including being head of online sales. It was good fun, and gave me a great exposure to business and commercial issues. I continued to work for the company as a consultant throughout my degree, so the job also helped me pay my way. As did the DJ-ing."
Dixon, it seems, is a hands on type who could have done any number of things besides law — so what attracted him to the legal profession?
"My interest in law began when I was 15," says Dixon. "I'd been thinking of becoming an engineer but did some work experience with a law firm in Blackburn. People there were very friendly and helpful, and many of them said I had the right personality for the law." Next up, Dixon's mum played a part: she bought him a book about law. "I found it fascinating, and thanks to that book discovered the best kind of law degree for me."
That was an exempt degree at Northumbria: a four-year degree with an emphasis on the practice of law, exempting students from taking the LPC. It suited the practical Dixon to a tee. He particularly liked the final year, 80% of which was marked on real pro bono legal work done through the university's student law office. "I worked on a complicated gangland conspiracy to murder case," says Dixon. "It was really compelling and although I'd been toying with DJ-ing on a full-time basis, I felt the law was a better bet."
Dixon started as a trainee solicitor with Dickinson Dees (as the firm then was) in September 2008 — and he hasn't looked back since. "I've had a great time since joining the firm, including just over a year and a half as a secondee with Lloyds. This wasn't a predominantly legal role but instead meant I was involved in supporting the turnaround of distressed customers, working in Lloyds' business support team," he reflects.
The keen adventure racing competitor says the experience added to his insights into business, and helped consolidate a decision he made at the end of his training contract. "My last seat was in restructuring and insolvency, and I loved the work," says Dixon. "There's so much diversity. You have to have a solid grounding in commerce to be able to recognise a wide range of problems and their solutions."
Now a qualified insolvency practitioner, Dixon's work at Womble Bond Dickinson sees him enjoy a mixed bag of work including advising on the restructuring of distressed banking facilities, retention of title disputes, insolvency procedures and the restoration of dissolved companies. He's also heavily involved in innovation, and says it's having as big an impact on insolvency matters as elsewhere in the law:
"Document automation, artificial intelligence and other technologies are transforming legal service delivery. The profession should see this as an opportunity; not a threat. Many of the technologies augment lawyer delivery (rather than replacing it) and allow lawyers to focus on more interesting advice where they can add more value."
What tips does Dixon have for aspiring lawyers? He doesn't hesitate in saying they should "get as much commercial experience as possible — it's vital to be able to understand the financial and practical issues facing clients" — and to that end recommends making a habit of reading the FT or Economist. Dixon also says that being tech-savvy is essential for today's lawyers, and he commends vacation schemes: "Try and get on them. They're excellent ways of understanding not only what working as a lawyer will be like but how law firms operate."
Does Dixon ever wonder what life would have been like, had he plumped for DJ-ing instead of the law? "I don't have time!" he says. No wonder. With a busy, thriving practice and Zachary, a one-year-old son with his wife Celia, life is more than full. In what little spare time he has, Dixon is learning to play the electric violin, but this is a man who's happily put his decks to one side. Save, of course, for special requests.