ULaw careers consultant Candy Kobrak on how to work out your practice interests and write convincingly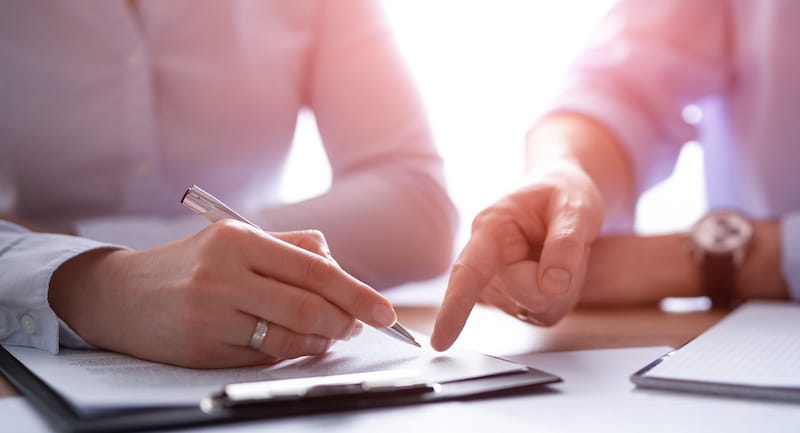 With law firms receiving thousands of applications each year, those applying might be questioning how they can make the cut, and wondering how to stand out at interviews when they do make it to an assessment centre.
With a wealth of experience in the careers sector, Candy Kobrak, a careers consultant at The University of Law London Bloomsbury spoke to Legal Cheek Careers about how students can explore their interests, leverage non-legal work experience and prepare thoroughly for interviews.
Can you tell us a little bit about your background, and what you enjoy about working in employability?
I'm one of the careers consultants for ULaw's London campuses and have been doing this since 2011. I've been working in the careers sector for 30 years in a variety of settings (including universities, adult education and charities) and roles (including as a careers consultant and in operational and central management). I really enjoy working directly with students and supporting them on their career journey. It is extremely rewarding.

How should students and graduates go about shortlisting the kinds of practice areas they might be interested in pursuing a career in?
Participating in a range of activities, such as:
Pro bono, shadowing, vacation schemes, mini pupillages, insight events, employer presentations.
Virtual activities, including Legal Cheek virtual vacation schemes and law fairs, and Forage virtual internships.
Using websites such as LawCareers.Net, Chambers Student and Legal Cheek to research different practice areas and what's involved.
This will help them start to get an understanding of what working in those practice areas entails.
They should also investigate what the entry criteria are for different practice areas and types of firms or chambers as it is important to be realistic when assessing if they have right academic grades, for example.
Given that it's not enough to say that one has good communication or time management skills, what is your advice on how applicants can demonstrate this in a convincing way on written applications?
Applicants should back up with evidence any assertions that they make during the application process, whether that is in an application form, CV or covering letter, or during an interview.
Evidence can be drawn from many different areas of applicants' lives, including: legal/non-legal and paid/unpaid work experience; legal/non-legal studies; legal/non-legal extra-curricular activities; hobbies and interests; etc.
For example, if an applicant wishes to emphasise their verbal communication skills, they could make reference to activities they have participated in such as volunteering on a telephone helpline or working in customer service for a supermarket.
A helpful framework to use when answering competency-based questions is STAR – Situation Task Action Result.
How can students leverage non-legal work experience on their applications?
I always encourage students to consider their non-legal work experience (in addition to their legal work experience; having this is such a good way of demonstrating motivation and commitment to law). There can be a perception that if work experience isn't 'legal' then employers aren't interested in it — this is completely untrue. Often students will have very valuable experience from part-time jobs or previous careers that can be used as evidence to demonstrate possessing client care skills, commercial awareness, ability to work under pressure, etc.
Additionally, firms and chambers have told us that they are impressed by applicants who have worked in part-time jobs alongside their studies.
For those who cannot decide between going down the solicitor or barrister route, do you have any tips on how they can decide which path is right for them?
Undertake the activities as detailed earlier in order to start developing an understanding of the different roles and what's involved in each of them — and what employers are looking for in applicants to those roles. Be very clear that they meet the criteria for the role. Use their university careers service to talk through their particular circumstances.
What is the most important thing to keep in mind when preparing for interviews?
Prepare thoroughly so that they have really done their research on the firm/chambers and know their own application back to front.
Identify evidence from different experiences they have had that can be used to back up statements that they make in the interview.
Keep abreast of commercial stories.
Practise answering typical interview questions in advance – but don't try to learn a script for each potential question.
Strike a balance between being well-prepared for the interview whilst also being able to think on their feet and deal with questions that haven't been prepared for.
With Qualifying Work Experience (QWE) under the SQE regime increasing flexibility in the paths to qualifying as a solicitor, what support does ULaw London Bloomsbury offer its students who are interested in exploring alternatives to the traditional TC route to qualification?
Students are very well-supported before, during and after their course by the careers team, and can have multiple appointments to discuss and receive advice on their route to becoming a solicitor.
We organise and promote numerous events, on campus and virtual, including employers talking to students about the opportunities and routes that they have available.
Employers advertise vacancies on our Employability Portal that can lead to QWE and qualification.
The students on the MA Law (SQE 1) and the LLM Legal Practice (SQE 1 and 2) have the opportunity to undertake a 4-week QWE placement as part of their course.
What is best piece of careers advice you've ever received and why?
The best advice that I've been given is not to disregard the transferable skills that you already have (even if in a different sector) and to make the most of any further opportunities available, such as volunteering and other types of work experience to enhance your profile. This was a great help and enabled me to change careers many years ago.
Candy Kobrak will be speaking at 'In-person workshops and networking in London — with Forsters, Gatehouse Chambers, Mayer Brown and ULaw' taking place on Thursday 9 November.
About Legal Cheek Careers posts.