Osborne Clarke's Olivia Sinfield reflects on her work and why raising a family has made her a better lawyer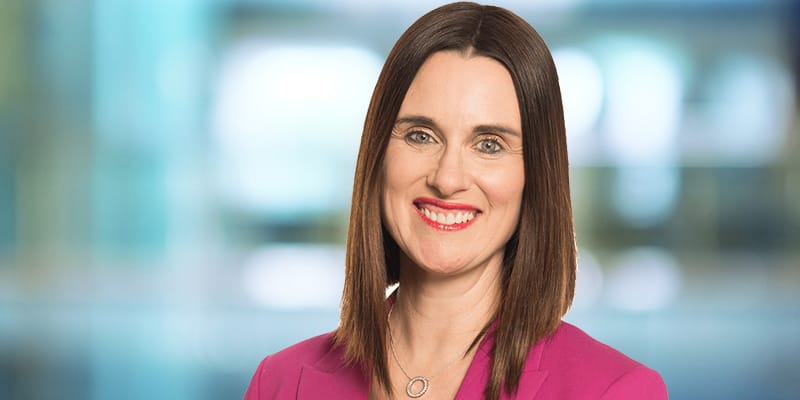 "New technology and artificial intelligence (AI) are proving to be real drivers of change for our clients," says Olivia Sinfield, employment partner at Osborne Clarke. "This is a big opportunity for lawyers as new technologies present novel legal challenges. It is essential that we understand the world of our clients and offer advice that is tailored to them."
With over sixteen years of experience in the space, Sinfield's first encounter with employment law began with qualification back in 1998. It is the constantly changing nature of her work that has kept her in the area for so long.
"The law in this area is incredibly fast-paced. It looks almost completely different now when compared to the time I qualified as a solicitor," Sinfield says. "For example, a word like 'furlough' was not a term used much a few years ago. This obviously changed during the pandemic, when we saw a number of new laws and regulations in this field. It is truly rewarding to be able to advise clients on the latest commercial developments when their businesses go through times of change."
As a partner, her day-to-day work at Osborne Clarke is very varied. "I am involved in a supervisory capacity in my team. It is less drafting work than I used to do during my junior years," she tells me. "I also co-lead our transformation group, where we focus on how we best  provide our clients with sector-specific legal advice on emerging and ever-evolving issues and themes like greenwashing, AI, logistics and supply chain challenges. Beyond this, I also support our highly successful graduate recruitment and solicitor apprenticeship programmes. "Perhaps unsurprisingly, there is lots of work for a partner on the relationship-building side too. "I oversee client relationship management to make sure that they are happy with our services. I also involve myself with business development, which means building new relationships with clients," she tells me.
The future of work
As head of Urban Dynamics, Sinfield is always looking at trends impacting the firm's clients. One development that has impacted her work lately is the adoption of new technologies by businesses.
"Human resource teams are now using tech to automate aspects such as employment contracts, recruitment screenings and performance management," she tells me. "Such moves can often raise concerns related to regulations such as equality and where systems might unfairly generate bias against one specific group of people. We need to really understand the worldview of our clients to advise them on what frameworks will work for them."
Matters related to hybrid working have seen an uptick post-pandemic. Consider the example of an organisation looking to move its workforce to a part-office, part-home work arrangement. The decision to work in such a way might present loads of legal challenges.
"For example, look at the footprint of the organisation. If they don't need office space for all the employees anymore, they'd likely be looking to downsize or relocate their office. This often means exiting leases and entering new ones, for which our real estate teams are involved," Sinfield explains. "There could be tech-related issues as many employers want to be able to track where their employees work from. This presents data protection issues as the law regulates how data can be collected and processed."
"Issues around employee well-being and health and safety also need careful consideration. As employees are working from home, this presents new burdens with respect to ensuring that they are safe and healthy," she explains.  Advising our clients on issues such as hybrid working takes us beyond provision of pure legal advice and into the realm of partnering with them around strategic approach.  This is really exciting for us and means we can really foster close and collaborative relationships with our clients.
Changing client expectations
With emerging domains of technology, the expectations of clients from their lawyers are shifting. This is, according to Sinfield, partly because law firms are themselves seeing a tech revolution alongside their clients: "Since we are on that journey ourselves, our clients want us to share our experiences with them about what works and what doesn't work," she tells me.
To this end, Sinfield often conducts HR training for her clients on all sorts of upcoming issues such as employee wellbeing. These are not just limited to law, but include a practical or policy angle underlying the issues at hand.
"Lawyers used to be just legal advisers when I'd started out," she remarks. "But clients are increasingly seeing us in a consultative role now, as  partners who get under the skin of their business challenges now and in the future They can probably find out the black letter law from a simple Google search, but the best legal advisers do a lot more than just advising on the law today."
'You can't have four kids and not be a juggler'
We also touch upon Sinfield's personal life and the impact this has had on her career. In 2005, she decided to take a four-year break from law to raise her family. Many years later, she is happy with her decision and believes that  raising a family has made her a better lawyer.
"I strongly encourage people to take breaks when the time is right for them," she says. "My time away from law has definitely developed a lot of attributes crucial for this profession. I have become excellent at organising my days, thanks to my four kids! I am also able to communicate better with clients and find common touchpoints. Exchanging conversations about family and personal experiences always helps make the relationship stronger."
With another training contract application season upon us, Sinfield leaves us with her top tips for students: "We are always rooting for candidates who can think laterally about issues and bring a business mindset to the table. Commercial awareness is more than just reading the news. It's about connecting the news with the work of lawyers. This is especially relevant for interviews, as excellent candidates will be the ones who not only reflect their commercial understanding of an issue but tie it back to the work we do at Osborne Clarke."
About Legal Cheek Careers posts.