Being a team player and an 'all-rounder' will put you in good stead, says Osborne Clarke partner and head of environment Matthew Germain, ahead of his appearance at next week's virtual student event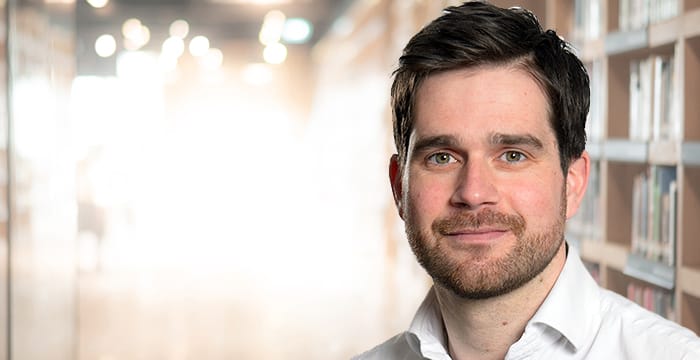 "I've been interested in the environment from a young age, so when I realised I could do that at Osborne Clarke as part of my job, I jumped at the opportunity."
Matthew Germain joined the Osborne Clarke environment team as a newly qualified (NQ) solicitor in 2004. From here, he developed his specialism as an environment lawyer, which enabled him to practise across ESG more broadly.
ESG is an umbrella term for all areas of law that underpin environment, social and governance issues. Hence there's no single body of ESG law; instead, it's spread across a range of different practice areas. As Germain explains, this makes ESG a real "team effort", involving lawyers across corporate, employment, environment, health and safety, litigation, and funds departments, for example.
The demand for ESG is also a fairly new phenomenon. Investment groups have recently begun to rigorously measure the correlation between ESG orientation and company value. However, "the real catalyst for ESG has been the pandemic", Germain tells me. The public health crisis and lockdowns which followed forced all of us to be more introspective — and companies were no different in reshaping company purpose and strategy. Consequently, board members are now looking beyond pure economic returns to consider whether they are acting as good corporate citizens, stewards of the environment, and governing responsibly. There's also been a shift in employee perspective on the importance of a company's ESG performance, increasing the competition to attract and retain talent.
One of the most exciting things about working in ESG is that no two days are the same, Germain tells me. A lot of recent work involves helping clients on legal issues coming out of corporate net zero strategies, such as carbon offsetting, sustainable infrastructure, circular economy concepts on products, biodiversity projects and how carbon is dealt with in supply chain contracts.
The ESG team at Osborne Clarke is set to expand too. While primarily UK-based at present, discussions are underway across the firm's international offices on how to replicate this set-up. "I think it's inevitable that we will have an ESG group in each of our offices soon," says Germain. "ESG is one of those areas of law which is very transferrable internationally because a lot of the issues are commonplace." For example, issues such as climate change, health and safety, human capital and anti-bribery and corruption are all relevant internationally and link-up quite naturally.
Having spent his entire career at Osborne Clarke, a major highlight for Germain has been making partner at the firm. This, he explains, has given him the "platform to build and progress with his own team".
Key to his success has been building client relationships which not only generate work for his department, but also for other teams across the firm. Germain also emphasises the importance of learning via osmosis in the early days of your career. "I was a bit of a sponge early on," he admits. "I did a lot of watching and listening and the benefits of such shouldn't be underestimated."
"What makes the firm stand out is our very straightforward sense of priority", Germain says, adding: "We know what we are about, and we know what's important to us." Osborne Clarke also seeks to be both visionary and strategic; always on the lookout for the next big growth sector. The firm's renewable energy department, for example, came about this way.
There's good news for those interested in working in this space. Aspiring lawyers looking to get into environmental law, are "more fortunate than ever" according to Germain because most law firms will be looking to expand their environmental teams as clients become more aware of the risks and opportunities of climate change and sustainability issues. For those looking to follow in his footsteps and practice environment law then, Germain's advice is to "be very determined to focus on it" by looking for firms with seat options and associate positions along with a strategic focus on the E in ESG.
However, at the same time, it's also important to get a really good grounding across all areas of law, given how cross-disciplinary ESG is. "A successful environmental lawyer needs to be an all-rounder," Germain adds. They need to be good at interpreting cases, contract law, and disputes — so it's important to get a breadth of exposure when embarking on your training contract.
Matthew Germain will be speaking alongside other lawyers in the ESG team at Osborne Clarke during 'ESG, business and the law — with Osborne Clarke', a virtual student event taking place on Tuesday 28 September. You can apply to attend the event, which is free, now.
About Legal Cheek Careers posts.