Ahead of tomorrow's Secrets to Success event — a legal tech special edition — Legal Cheek Careers sat down with ULaw's Simon George, associate professor and director of Tech Research Academy ULTRA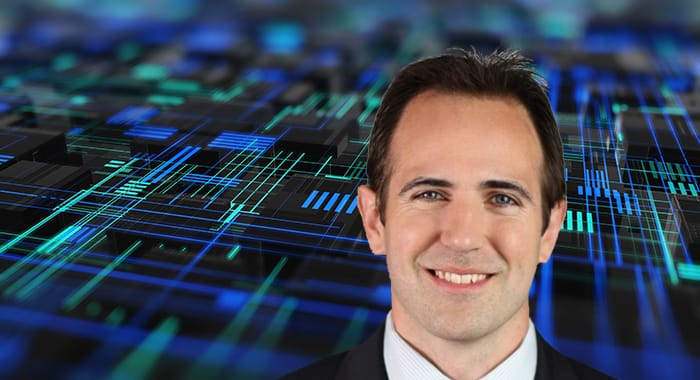 Any aspiring lawyer will be unable to escape the current buzz around legal tech. "If I were going to an interview with a law firm, it would be one of the first topics I would research to talk about," Simon George, associate professor and director of The University of Law's Tech Research Academy (ULTRA) tells me when we speak.
This is largely because the focus has shifted for law firms. The major corporate law firms have embraced innovation over the years as a means to deliver legal services in more time and cost-efficient ways. They're now wanting to bring in trainees that have "an awareness of legal technology".
For students who are seeking to demonstrate this awareness, George advises that they start by understanding how legal tech works in practice. This, he says, requires a general interest in the field and familiarisation with basic concepts such as artificial intelligence and machine learning. Aspiring lawyers, George insists, must be able to speak confidently the language of legal tech.
This does not mean that students must know everything there is to know about legal tech. "You don't need to take a six-month coding course to be valuable to a law firm," George adds. And, although gaining various certificates may go some way to convincing a potential recruiter that you have a genuine interest in the topic, George argues that you will be well equipped by just researching the industry or watching explainer videos online.
So, why are law firms so keen for their incoming trainees to be able to speak the language of legal tech? Legal tech has evident benefits of minimising costs, speeding up and simplifying processes. However, on top of this, another less talked about benefit, says George, is that legal tech enables lawyers to protect confidential information, using platforms like the Cloud, whilst also offering commercial insights with that data. George highlights that "if we take it further as a profession and adopt new systems and technology", we will be arming lawyers with the ability to interpret data sets and predict future trends, which has the potential to change the game for lawyers, making them "better, more trusted advisers".
However, George warns, "whenever you do anything new or in a different way, there is risk" and "the big danger is that firms make a mistake by adopting a piece of technology that malfunctions in some way and causes problems". This is one of the reasons why law firms have historically been slow to implement legal tech, particularly when it comes to client information and data security.
George observes that the Covid-19 pandemic has marked a shift in this attitude. "One of the big changes of the last year is that law firms were making use of Cloud-based systems at a rate that was surprisingly slow, but Covid has massively accelerated firms getting comfortable with the Cloud and having appropriate security measures."
Reflecting on his career journey, George tells me he has always been fascinated by legal tech. A self-confessed "tech geek" who was "always under the hood of a computer", George studied law at the University of Oxford before joining the banking department at Pinsent Masons in Manchester as a newly qualified (NQ) solicitor in 2001.
But it was after his move to ULaw several years later and working with magic circle law firms that George realised legal tech was an "up and coming force". He now teaches students in legal tech by "talking to law firms and seeing what is going on, what bits of technology they are using".
ULaw aims to equip students with the knowledge and skills they need to thrive in legal practice. The University has a diverse range of courses, including an MSc in Legal Technology, where students with an aptitude for all-things tech can learn about artificial intelligence, technoethics and blockchain in law.
George believes the next gen of aspiring lawyers are well-positioned to support law firms in their pursuit of adopting legal tech initiatives "as they can make real, valuable contributions in helping the firm adapt" due to their position as "digital natives", who are willing to change over time.
Simon George will be speaking at 'Secrets to Success legal tech edition — with Allen & Overy, Norton Rose Fulbright, Squire Patton Boggs and ULaw', a virtual student event taking place tomorrow (Wednesday 7 July). You can apply for one of the final few (and free) places to attend the event now.
About Legal Cheek Careers posts.