Legal Cheek's Sophie Yantian chats to ULaw Leeds careers manager, Amy Walker, for her top tips ahead of the Legal Cheek-ULaw Spring Virtual Vacation Scheme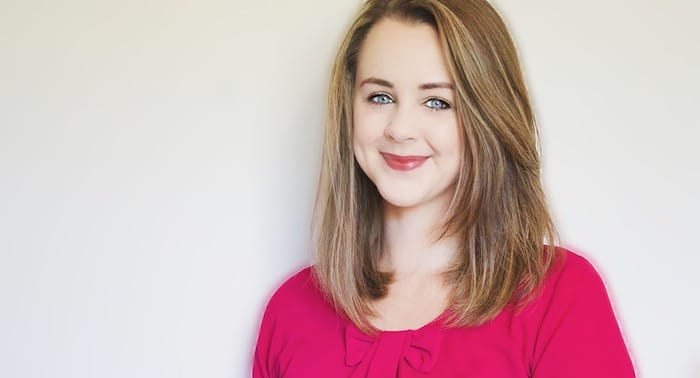 Ahead of Legal Cheek and The University of Law's (ULaw) Spring Virtual Vacation Scheme, Legal Cheek's Sophie Yantian chatted to ULaw Leeds careers manager, Amy Walker, for her top tips to navigate a virtual training contract assessment.
Practise, practise, practise
"The more you practise, the more comfortable you'll be in the real interview," Walker highlights, encouraging students to take advantage of their university careers service. Walker tells me that ULaw's employability team run everything from mock interviews to mock assessment centres. They even offer feedback on mock video interviews: "I'll send students four potential interview questions, they record their answers and send them over to me for feedback," Walker shares.
Mock virtual interviews are also a good opportunity to practise making eye contact — the importance of which should not be underestimated. Eye contact is key in a face-to-face interview and is equally important in a virtual environment. Whether that's when answering a question or delivering a presentation, Walker emphasises that the key is to look at the webcam to create 'eye contact'.
Replicate the in-person interview experience
"Mimic the in-person interview experience as much as possible," Walker advises. "You need to make sure you're dressing as smartly as you would if you were going into the office." Tuning into your interview from your bedroom might not feel as formal as if you were in the office, so "don't lose sight of the fact that you're in a formal interview — always be mindful of what you're saying", reminds Walker.
In addition, most virtual interview platforms have a virtual waiting room. So, Walker suggests that just as you would arrive early for an in-person interview, arrive early for your virtual interview. This also ensures that you have time to resolve any tech issues before your interview gets started.
Have your notes to hand
Walker advises asking the interviewer at the beginning if it's ok to have brief notes in front of you. "Have a few bullet points on what you know about the firm or questions you want to ask — having these can make you feel more confident," she says. In fact, Walker tells me that she recently ran a poll on LinkedIn asking employers to share their views on bringing notes into an interview. The poll revealed that the majority of employers believed that, as long as you don't use your notes as a script, then there's no problem bringing notes into an interview. And if your interviewer says no then you're no worse off: "If they say no, they say no, but you won't know if you don't ask — so be brave and bold enough to ask!"
"Do you have any questions for us?"
When it comes to the final part of the interview, candidates often have the opportunity to ask the interviewer a few questions. If you know the names of your interviewers in advance, Walker suggests looking at their LinkedIn profile to get an idea of their background to help formulate your questions. "If they've been at the firm for a long time ask what's kept them there or how they decided which area to qualify into when they were a trainee. The key to asking questions is to show that you're really thinking about what it would be like to work at the firm and the realistic aspect of taking on a training contract."
Walker also suggests asking questions such as, "who's the best trainee that you've got and what makes them really good at what they do?" as this shows that you're thinking about how you can be the best you can be.
Navigating virtual group exercises
A common feature of an assessment centre is a group exercise. Inevitably, during a group video call people will talk over each other and so Walker's top tip is to establish a line of communication. "Before you get started on the task, discuss amongst yourselves how you'll decide who speaks next — whether that's by raising your hand virtually or physically — make sure everyone has the chance to speak." If you take on the role of the scribe during the group exercise, Walker suggests sharing your screen as "face-to-face you'd have a flipchart for taking notes that everyone would be able to see, so use the software you have to replicate this virtually".
Acing your virtual vac scheme
If you're being assessed for a training contract through a virtual vacation scheme "don't be afraid to ask questions!", emphasises Walker. Remote working poses different challenges compared to completing your vac scheme in the office. Without being able to pop over to your supervisor's desk or catch someone when they walk past, it's important to network effectively with people. One way you can do this is through LinkedIn. "Anyone you come into contact with — add them on LinkedIn — but make sure to send them a personal message about why you're connecting," says Walker. "At the end of your first day, for example, connect with your supervisor. Send them a message to let them know you've really enjoyed the day and ask to have a chat later in the week to learn more about their work and experiences at the firm."
Be yourself!
Most importantly, be yourself! "People buy into people. You never know the type of person the law firm is looking for and everyone has different skills, so the best thing to do is be your best self."
In terms of the future of assessments, Walker predicts that firms will adopt a hybrid model — incorporating a mix of virtual and in-person assessments. The nature of vacation schemes lend themselves better to being in-person but with the convenience, both for staff and students, of virtual assessment centres and interviews, Walker predicts these are set to stay.
The Legal Cheek Spring Virtual Vacation Scheme, run in partnership with The University of Law, takes place from Monday 12 April until Friday 16 April 2021. Apply to attend.
About Legal Cheek Careers posts.