The University of Law's National SQE Programme Director, Jill Howell-Williams, explains how the law school adds value to prep courses, ahead of her appearance at LegalEdCon on 18 May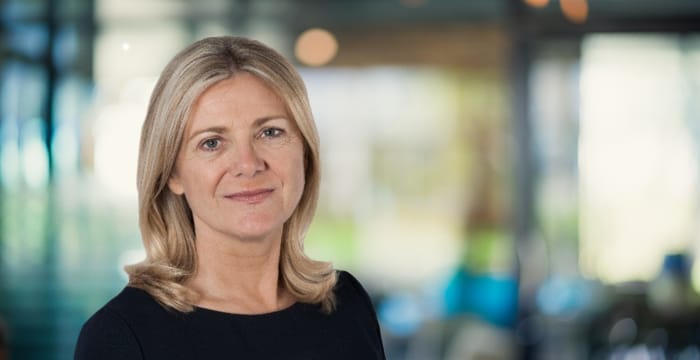 The Solicitors Qualifying Exam (SQE) came into force on 1 September 2021 promising to offer greater flexibility for students. There is, for example, no requirement to study SQE1 and 2 in succession, and budding lawyers can build up their two years' mandatory Qualifying Work Experience (QWE) before, during or after their legal studies.
As The University of Law's (ULaw) National SQE Programme Director, Jill Howell-Williams is therefore responsible for a vast portfolio of SQE courses, catering for everyone's needs; from standalone SQE prep courses designed to prepare students for the assessments, through to extensive academic master's programmes, containing additional content. "There is not a one-size-fits-all pathway anymore," Howell-Williams says, adding: "This is a positive, but also a scary thing for students trying to choose what to study."
On the flip side is uncertainty for students embarking on this stage of their legal studies. Howell-Williams considers it ULaw's responsibility, as a legal educator, to help and guide candidates who are concerned or fearful about which route they should take. "We've got to encourage students to talk to us, because there will be a solution for everyone," she says.
What's more, many students can still opt to take the Legal Practice Course (LPC). "The LPC is still a viable option, as employers know it and respect it," Howell-Williams says. Looking forwards, she predicts a "tipping point" in September later this year, as many of the big employers push towards the SQE, wanting their graduate recruits to have the same knowledge and training. She expects that once the larger employers require future trainees to do the SQE, the rest of the market is likely to follow. "A run-off period is inevitable in any kind of transition, and we'll carry on delivering the LPC as long as there is a need for it," she tells me when we speak.
When it comes to its SQE offering ULaw launched its first prep course in May 2021, earlier than many competitors. This has been hugely beneficial: "We started with a small cohort, which has allowed us to be iterative in our approach. With a small group of students you can respond to their needs and be flexible. It has allowed us to do a lot of listening and learning, and to refine the contents of our programmes," Howell-Williams says. For example, ULaw introduced pre-study diagnostic testing for all its students, to identify areas of strengths and weaknesses in the foundational legal knowledge already covered on an undergraduate law degree or conversion course and assessed on SQE1.
One way in which the new centralised SQE assessments differ from the LPC is that they require very little commercial knowledge. As a result, ULaw has been working with a growing number of partner law firms, including tie-ups with Clifford Chance, White & Case and Mishcon de Reya, to plug this gap.
"It's not just about passing the exams," she says. "As a trainee you've got to go into a firm and be an effective practitioner. The SQE gave us a clean slate, and an opportunity to ask: what do law firms want and what do students need to be effective future trainees?"
ULaw has designed its SQE Plus programme to provide this additional expertise, going beyond what was taught on the LPC. Howell-Williams breaks the programme down into three key strands. First, technical excellence in key practice areas. "This is being familiar with the process and documents you'll come across as a trainee solicitor," explains Howell-Williams. Second is the professional or 'soft' skills, such as how lawyers interact with colleagues and clients — content not covered previously under the LPC. And third, an understanding of the wider commercial issues of practice, from how a law firm is run as a business to the broader economic environment that lawyers and their clients operate in.
Howell-Williams, herself a former senior corporate lawyer at Charles Russell Speechlys, was eager to integrate these aspects, so that students deal with them holistically in their studies. "So, if you're a student studying M&A, you'll not only learn how to draft the relevant agreements, but also be asked to think about how you could innovate the process of buying and selling a company, what the economic drivers are behind the deal, and then complete other tasks to develop, for example, the skills of team-working, management and resilience," she explains.
The use of technology is also playing a key role to enhance ULaw's SQE programmes, providing students with additional support to prepare for the "tough set of assessments". The law school had launched a revision app for multiple-choice questions on the LPC and have worked closely with developers to leverage this existing tool for the SQE. "We've got a bank of 5,000 practice questions which are integrated into the courses. Each week, any student studying on our SQE1 prep courses is expected to do at least four practice tests on the app (available on the Apple Store and Google Play), replicating the experience of the assessments. There's no doubt that students are engaging with these tools and are doing really well as a result."
Jill Howell-Williams will be speaking at LegalEdCon 2023, Legal Cheek's annual future of legal education and training conference, which takes place in-person on Thursday 18 May at Kings Place, London. Final Release tickets are now on sale.
About Legal Cheek Careers posts.