ULaw director of business development, Morette Jackson, explains how the law school is helping firms and students grapple with the changing SQE regime, ahead of her appearance this week at LegalEdCon 2022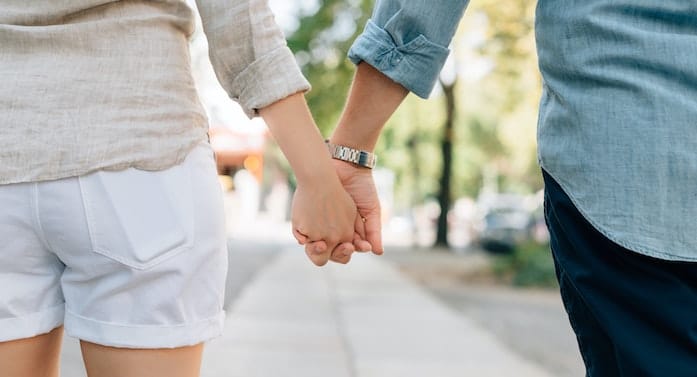 When the Solicitors Qualifying Exam (SQE) came into force on 1 September 2021, it represented a "radical departure in the profession which brought about numerous challenges for law firms", according to Morette Jackson, director of business development at The University of Law (ULaw).
Aside from the challenges brought by the pandemic, the SQE regime has given firms the opportunity to re-examine their early talent strategy. The solicitor apprenticeship model, for example, has recently increased in popularity, with some firms including Hill Dickinson opting to replace its training contracts with graduate apprenticeships, incorporating SQE prep.
"We work flexibly with firms to ensure that they understand the options to help put in place the right models and SQE preparation programmes to really suit the needs of individual firms. We work closely with each firm to work out what is best for them and to support their individual early talent strategies. It is so important to get this initial planning stage right to get all the stakeholder sign offs and bring everyone involved along with you in the new SQE journey with a proper understanding of the options and what is involved," says Jackson, when we speak.

It also requires consideration of some important practicalities, including when their intakes should sit the SQE1 and SQE2 assessments, what happens if individuals fail either of the exams and when the resit(s) should be, as well as how to best prepare for future changes to the regime. It is these difficult decisions that ULaw helps their client law firms with. Jackson explains that "we like to work as a team and prepare firms with what is likely to happen in the next year or two".
Indeed, ULaw has been steadily increasing its law firm partnerships. Recent tie-ups include Clifford Chance, Taylor Wessing, Bird & Bird and White & Case, with "several others to be announced in the coming weeks and months", Jackson adds. When asked what makes ULaw so attractive, Jackson shares that "law firms are increasingly talking about student wellbeing, diversity and inclusion and environmental, social and governance (ESG) issues. This includes looking at a wide range of factors from how ULaw approaches these topics as a business employer, right the way through to coverage of topics such as climate change and sustainability within our courses. Of course, they want the technical know-how but the wrap-around experience by providers also matters to law firms".
Speaking to law firms and legal employers generally, Jackson says they emphasise how tough the past few years have been for students with mental health and wellbeing issues at an all-time high. ULaw's approach has always been to "just make sure we really look after our students and this has gone down well with their future employers", Jackson says. Throughout the pandemic, ULaw kept its campuses open whenever government guidelines allowed, ran online activities and ensured students could access wellbeing advisers and counsellors.
Now, moving beyond the pandemic and its restrictions, ULaw wants to give students "the opportunity to immerse themselves in a new experience and have the support of peers and tutors to feel encouraged", Jackson explains. Another standout feature at ULaw for Jackson is its huge emphasis on diversity and inclusion. "All students should have access to programmes and feel able to reach their full potential on them", she says. To this end, the law school has launched several access and participation initiatives, including a wide variety of full and partial scholarships.
Unsurprisingly, the introduction of the SQE has had an impact on aspiring lawyers. Things have shifted from a world "that is incredibly regulated to one that means students will have to make a lot of choices for themselves", Jackson says. For example, ULaw offers an extensive range of SQE preparation courses ranging in price from £500 to £16,500.
To make this decision, ULaw runs numerous events, both in-person and virtually, has an online quiz on its website and Jackson also recommends undergraduate students take advantage of their careers advisors. She describes it as "a bit like dating — you've got to find the one you connect with and what matters to you". But it is also important to focus on the future so "if you know where you want to work and speak to some potential employers about their preferences".
With future employers in mind, students may find that doing prep courses that prepare them for SQE1 and SQE2 will not be enough. Indeed, exclusive research conducted by Legal Cheek in association with ULaw revealed that 70% of law firms shared this sentiment. Jackson echoes this when we speak and says "the SQE represents the minimum acceptable level to let you practise law and it does not cover every practice area". Many such as mergers and acquisitions, intellectual property, and employment law, for example, are not covered by the SQE.
ULaw's LLM in Legal Practice course fills this gap as it includes the SQE Plus programme which combines three key aspects — technical knowledge in selected practice areas, commercial awareness and training on the skills and behaviours expected of a day one junior lawyer. Though this programme is more expensive than taking prep courses only, students can access government-sponsored funding due to its Masters status. Additionally, there is the added benefit that it is "an internationally-recognised badge of quality which is portable from industry to industry and country to country", Jackson adds.
With the Solicitors Regulation Authority (SRA) removing the need for non-law graduates to have completed a conversion course, some may be uncertain which path to take. At ULaw, the Postgraduate Diploma in Law (PGDL) and other conversion courses are still in place. Jackson explains the rationale as "we are trying to prepare students not just to pass the SQE, but to put them on an equal footing with law graduates and prepare them for the rest of their careers". For the majority of law firms that Jackson has spoken with, "the depth and breadth of the PGDL is still their first choice".
With the number of choices available for aspiring lawyers of all backgrounds, Jackson advises: "Don't be afraid to ask questions because there is a lot out there and it is easy to go wrong. Finding the right SQE preparation programmes and guidance is key. ULaw is keen to help both law firms and individual students find the right pathways for them through what can seem like a new regulatory SQE maze."
Finally, although the SRA's general 53% pass rate from the first sitting of SQE1 is lower than most would like to see, Jackson explains "there is little information about who sat the assessments or even what prep courses they took". Without that better insight, these results are not "wholly surprising" to Jackson. But at ULaw, the small group of ULaw apprentices who entered the first sitting averaged an 80% pass mark.
Jackson emphasises the need for proper preparation and guidance in exam technique and says: "Students have virtually no chance of passing without a proper preparation programme. At ULaw, we offer holistic support and guidance to help both employers and individual students make the right SQE choices for them. We want to ensure that the next generation of lawyers are prepared and confident with a thorough grounding in law and the people and business skills to meet the needs of clients and the legal profession."
Morette Jackson will be speaking at LegalEdCon 2022, Legal Cheek's annual future of legal education and training conference, which takes place in-person on Thursday 12 May at Kings Place, London. Final release tickets are available to purchase.
About Legal Cheek Careers posts.