Mayer Brown associate Edmund Bentsi-Enchill explains how it can help level the playing field for talented students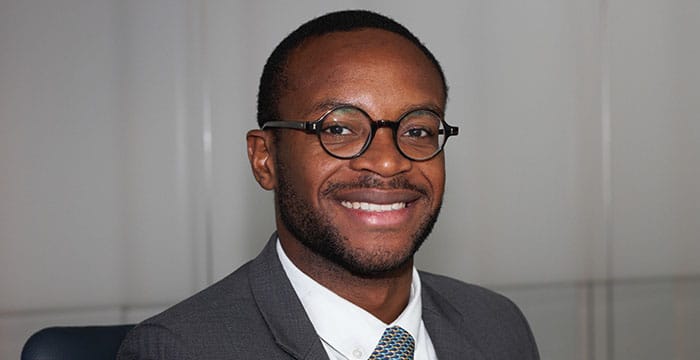 Black History Month means different things to different people. For many, it is an essential rallying point for the celebration of the contributions made by people of African and Caribbean descent to this country. For others, confining black history to one month of the year seems condescending.
My own personal views have varied on this subject. Whilst at university, I often thought Black History Month was tokenistic. I was concerned that events targeting students from minority backgrounds were more of a box ticking exercise than a genuine drive for diversity. I felt that race was being commoditised by organisations promoting diversity for their benefit rather than for mine. Also, as someone from a relatively advantaged background, I did not want to give the impression that I needed help from anyone or that I was receiving preferential treatment.
I am now firmly of the view that when Black History Month is done right, it builds on wider diversity activities designed to level the playing field for talented students to get into law and for black professionals to feel included in the development of the sector.
Getting this right can help law firms to recruit and retain a diverse workforce, which is essential in promoting diversity of opinion. It can also intersect with other schemes to promote the inclusion of women and other underrepresented groups.
Replicating pathways to success
One way to avoid feelings of tokenism is to hold diversity recruitment events after, rather than during, Black History Month. October should be a time to celebrate the original focus of the month and the wider issues that continue to affect black people. Once we have used Black History Month as an opportunity for engagement, we can focus on the necessary actions to produce a year-round, holistic approach to equality of opportunity.
It is often the case that the children of clients, contacts and employees are given work experience at law firms. These placements are invaluable to aspiring lawyers and provide exposure to the skills, knowledge and advice that will bolster their chances of getting the best jobs. It is essential that students from underrepresented backgrounds have access to the same level of support and mentorship to ensure that they have a competitive chance. Organisations such as Aspiring Solicitors, PRIME and the City Solicitors Horizons do just that. There is still much more work to be done when it comes to direct outreach with schools and universities, which provides opportunities to raise the aspirations of students from underrepresented groups and enables students to build the informal networks that will support them into legal careers.
Sharing the privilege
In my last year of study at Clare College, Cambridge University, there were only six or seven black or mixed-race students in a student body of around 700. As far as I am aware, all of us were either international masters students, or from middle class British-Ghanaian or British-Nigerian backgrounds.
This speaks to the fact that admission to the UK's top universities is largely a function of social background. There is essentially a conveyor belt that allows talented students from middle and upper class backgrounds to attend the best schools, go to the best universities and go on to have the best careers. This model excludes many black students who are statistically more likely to come from a lower socio-economic backgrounds and live in educationally deprived areas.
In my sixth-form year of 120 pupils, 17 of us were offered places to study at Oxbridge. However, I was the only black pupil in my year. I had access to careers advisors, interview preparation sessions, and friends who studied at Oxbridge — but I was acutely aware that I was one of very few young black people to have this advantage.
Diversity schemes, when done right, help to remove the barriers to entry faced by talented black students from lower socio-economic backgrounds and replicate the support networks that give their middle class peers an edge. They also provide role models who can support and mentor young black students and those from other underrepresented groups.
Education and support
Education is an integral part of Black History Month. In terms of history, much of the discourse around civil rights focuses on the anti-apartheid movement in South Africa or the Martin Luther King-era USA. We do not learn much about the parallel struggles in the UK, many of which are unresolved. You only have to think of the recent Windrush scandal and shocking incidents of racial abuse at football matches for examples. We are less empowered to make a difference if we are ignorant of the history underlying these issues.
Being mindful of the experiences of black people, at work and in society more generally, is equally valuable. This awareness goes a long way towards understanding the isolation that many black students, employees and legal professionals may feel in environments where they are one of very few black people. This in itself provides an opening for more dialogue and for everyone to be part of the solution. According to the Solicitors Regulation Authority (SRA), 3% of the partner population at UK law firms is black and this group makes up 1% of the population at firms where there are 50 or more partners. Against this backdrop, the diversity tool kit needs to include strategies to build retention and progression.
A strong corporate culture with leaders who invest in diversity and inclusion can create a competitive advantage. It provides a forum for inclusive discussions about the issues and challenges that black students and professionals face in the sector. This also applies to those with disabilities, people from working class backgrounds, women and LGBT talent in the sector.
Beyond October
Ultimately, the realities that black people face in British society and the legal sector matter beyond Black History Month. It takes a collaborative and committed approach to use this month as a platform for deeper understanding, engagement, education and most importantly, action.
Edmund Bentsi-Enchill is an associate in Mayer Brown's litigation & dispute resolution team.