Black History Month: Ademola Bamgbose on his journey from Lagos to London — and a training contract at Hogan Lovells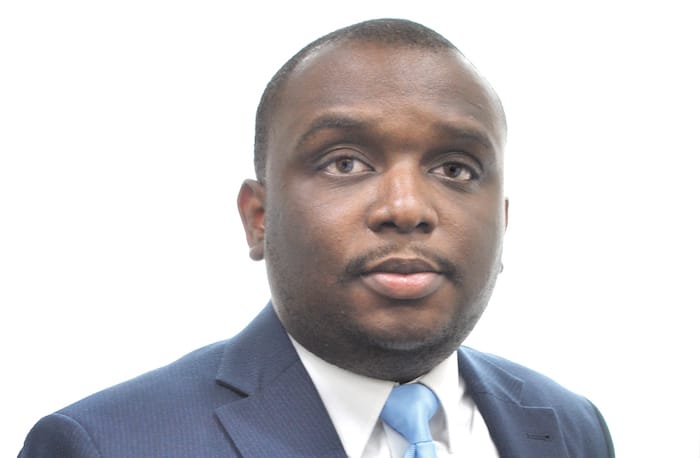 Taking a moment to consider on his career journey so far, Ademola Bamgbose reflects:
"I don't want to get to the age of 60 and look back with regrets because I let the fear of failure stop me from trying."
On the basis of his performance to date, there doesn't seem to be much danger of this. Bamgbose began his career in Lagos, Nigeria, working in dispute resolution for local law firm Babalakin & Co. Wanting to experience larger scale arbitration work, he looked beyond West Africa to the UK. Knowing he would be up against a vast pool of law graduates, he focused initially on education: completing a masters in international commercial law at UCL, before doing a PhD in international arbitration at Warwick.
While a PhD student Bamgbose took on a number of part-time roles, including a stint as trainee counsel at the International Chamber of Commerce in Paris, adviser at the Citizens Advice Bureau and national representative of the International Bar Association. During this time he also completed Hogan Lovells' African LLM vacation scheme, off the back of which he was offered a training contract. Unlike a regular vacation scheme, the programme is aimed at students from Africa who are studying an LLM in the UK, many of whom are qualified lawyers who have experience working in the region. It's geared around practice areas including energy, infrastructure, commercial litigation and arbitration practice.
Bamgbose describes his time at Hogan Lovells as a "fantastic experience" which has allowed him to travel and work not only in London but also in jurisdictions like China, Ghana, Indonesia and Nigeria.
Bamgbose is currently on secondment with the commercial litigation team at a top FTSE 100 company. When he qualifies in February 2019, he will become one of fewer than 3,000 African and African-Caribbean practising solicitors in England and Wales — making up just over 2% of the profession. Black people account for 3.3% of the general UK population. Bamgbose believes that black law graduates wrongly define their abilities against these figures. "They look at the small percentage of black lawyers in the profession and get discouraged," he says, adding: "we have a responsibility of changing the narrative".
He continues: "I'm a strong advocate for mentorship. Senior members of the community have to strongly guide and mentor junior members of the community." Bamgbose recalls the invaluable advice and guidance he often receives from his mentors, Hogan Lovells partners Nathan Searle and Markus Burgstaller, and Bryan Cave Leighton Paisner partner Segun Osuntokun. Bamgbose wants to see this mentor-mentee relationship extend beyond the typical partner-associate or associate-trainee model to university and school students.
"We also need to focus on our A-Level students, who need to see how important it is to achieve good grades. We should go back to them, share our experiences and let them know that a career in the city is not beyond their reach," he says.
There is a strong business case for such an approach, Bamgbose says: "Law firms, like Hogan Lovells, recognise that it is not acceptable to have an international business without diversity. When extending beyond the shores of the UK, you are meeting new people with diverse ways of thinking who come from different cultures. Failure to recognise this difference could undermine business. If you have a diverse working environment, you will learn about new experiences. Lawyers are called 'learned people'– we should start learning more about other people."
Bamgbose also calls on Africa to "sit up" and "maximise" the opportunities of globalisation. With the influx of capital from both Western and Eastern investors growing, he thinks that the continent needs to strategically position itself to "facilitate and benefit from foreign investment" to "avoid being short changed in everything going on." Looking to the future, Bamgbose hopes to continue to "acquire the right technical skills and build the right profile" to specialise in high profile African arbitration work.
For those wanting to follow in his footsteps, Bamgbose stresses the importance of planning. "Everyone has their own path and I think it's important for someone to identify their ultimate goal and start working towards it," he says, "Life is a process — you need to be deliberate and systematic in how you approach it."