RPC lawyers join diversity and inclusion experts to discuss organisational change and what it means for those seeking to enter the legal profession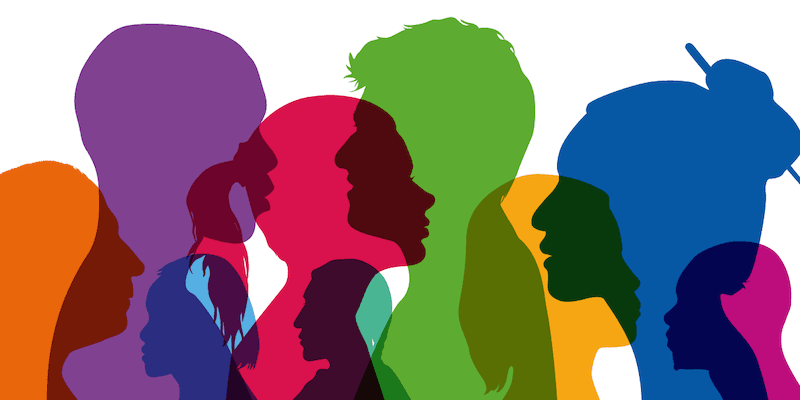 At Legal Cheek's latest virtual event, 'Gender, ethnicity, social mobility and the changing face of work', RPC lawyers of varying levels of seniority together with RPC's diversity and inclusion lead joined Aviva's global head of talent acquisition to discuss the effect of social change for businesses, and what this means for future lawyers.
---
The speakers
• Kelly Thomson, partner within the employment, engagement and equality practice group at RPC
• Rachel Pears, employment counsel and inclusion and diversity lead at RPC
• Jonny Briggs, global head of talent acquisition and diversity and inclusion at Aviva
• Nicole Clerk, trainee solicitor at RPC
---
COVID-19 and the related challenges
The COVID-19 pandemic, and the transition to working from home, is making our personal and work lives increasingly interconnected, opening up the opportunity for organisations to drive real change and enhance employee engagement. Speaking to a virtual audience of over 300 students, inclusion and diversity lead at RPC, Rachel Pears, discussed the challenges she faced when working from home during the early days of the pandemic, tasked with balancing full-time work alongside home-schooling her daughter. "Everyone had to find new ways of working, but the really interesting question is what we do with that going forward," Pears said.
Kelly Thomson, a partner in RPC's employment engagement and equality practice, also noted the shift in employee and client engagement during the pandemic. She said: "From an organisational perspective, it has highlighted how people work and therefore allowed us to turn up the volume on our client service." Indeed, the current climate has forced organisations to rethink not only how they engage with clients as businesses, but as individuals too.
Rapid changes to working practices have also taken place across the insurance industry. Jonny Briggs, global head of talent acquisition at Aviva, explained how getting employees ready for the transition to working from home was a mammoth task — a quarter of Aviva's work force were based in contact centres meaning the company had to provide nearly 4,000 laptops at three weeks' notice. Briggs explained, "the first priority was getting ourselves operational, but once this was in place, we had to look at the implications from a diversity and inclusion perspective."
Ethnic diversity
Matters of ethnic diversity and inclusion (D&I) have also been at the top of the employee engagement agenda in recent months, given the clear social urgency highlighted by the Black Lives Matter (BLM) movement.
Panellist and first seat trainee at RPC, Nicole Clerk, shared her experience of being a black minority ethnic (BME) trainee solicitor within this climate:
"The events which unfolded this year and the resurgence of the Black Lives Matter movement were difficult for me to deal with. Whilst you know racial inequality issues exist, you normalise them in your daily life because you don't want to be constantly thinking about oppression. When I was feeling down and hopeless, I turned this around and thought, what can I do individually? Introspection is something we can all do, regardless of race."
Clerk and colleagues across RPC's ethnicity workstream played a pivotal role in delivering an open letter circulated across the firm at the peak of the BLM movement. BME representatives, passionate about the issues at hand, also collaborated to produce a resource pack for everyone at RPC, pooling information and educational resources on BME charities and black-owned businesses. "It was time to put everything on the table and see what we could do about it," Clerk remarked.
Fascinating panel discussion at our virtual student event 'Gender, ethnicity, social mobility and the changing face of work' with @LifeinaLawFirm today! pic.twitter.com/4scnxwnqQH

— Legal Cheek (@legalcheek) October 22, 2020
For BME students watching in the virtual audience, Clerk delivered this message:
"If you are from an ethnic minority background, don't let the lack of diversity in the legal profession put you off. You offer a fresh perspective which is exactly what the legal profession needs right now. What my experience has taught me is that you are never too junior to have a voice in the conversation — every contribution matters."
D&I as a multifaceted issue
RPC recently signed the Race Fairness Commitment as one of the many steps the firm is taking to widen access and promote racial diversity. Pears explained how "being on top of our demographics is hugely important and something which we assess on a quarterly basis".
RPC published its first ethnicity pay gap report last year and also has a very active internal ethnicity workstream, made up of people which are committed to furthering the conversation around race and ethnicity. The firm also works with a range of early talent organisations, including Aspiring Solicitors, Rare Recruitment and SEO to widen the pool at entry level. RPC and Aviva therefore work closely to devise plans for their own internal D&I strategies, enabling the law firm and its clients to spearhead organisational change across the board respectively.
When considering which D&I priorities will take centre stage in the next few years, Briggs emphasised how no single priority should be placed above any other. Ultimately, "D&I is multifaceted, and you need to be able to web it all together," Briggs explained. While prioritisation is necessary to make strategic decisions as an organisation, it does not mean that all other concerns can be ignored.
Thomson echoed this sentiment, explaining how RPC is now seeking to place intersectionality at the forefront of its D&I strategy, reflected across its workstreams. Initially, the firm developed an umbrella committee for all D&I subgroups, however later realised that initiatives would gain more traction through more specialised D&I focus areas. Therefore, organisational change is always a delicate balancing act of understanding how D&I concerns overlap, whilst not diluting the power of having people focused on specific priorities. Thomson said:
"Intersectionality is a tight rope you have to walk — you have to be able to make strategic priorities organisationally, but there also needs to be a joint effort to understand where these inequalities intersect."
About Legal Cheek Careers posts.