Ahead of Thursday's virtual event, RPC employment partner Kelly Thomson explains how, as businesses plan for the future world of work, it is important they hold onto the lessons learnt during the pandemic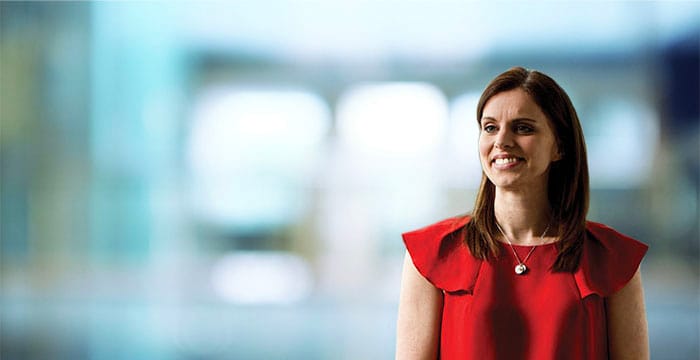 The COVID-19 pandemic has highlighted a series of "crisis points" across society — from balancing working from home with childcare duties, to caring responsibilities for elderly relatives. However, the 'new normal' has also revealed how swiftly we can implement change, provided there is the shared impetus to do so. Hence the pandemic offers a reset in many respects.
RPC employment partner and co-leader of the firm's gender workstream, Kelly Thomson, explained to me how the pandemic risks detailing hard fought progress on various fronts but — if we can seize it — also offers a crucial opportunity for diversity and inclusion (D&I) to be recognised as a "critical business priority".
Rethinking business priorities is nothing new in the legal sector, as seen from the rapid response law firms took in preparation for the General Data Protection Regulation (GDPR), which came into force in 2018. As Thomson remarked, "the money, effort and thought which went into preparing for the introduction of GDPR was eye-watering — recognising this was a change that touched all parts of our businesses. Imagine if diversity and inclusion was viewed with the same critical urgency — we could make enormous changes".
She explained how D&I must now reach beyond being a human resources (HR) issue and be recognised across the board as a human issue. At a basic level, employers need to ask themselves, "are we getting the most from our people — all of our people?"
Thomson, who advises clients on a range of D&I strategies, told me that while their goals vary across different sectors, three key priorities remain constant; reducing gender inequality, improving racial diversity and offering more mental health support. These remain critical themes through the current pandemic.
Undoubtedly, tackling gender-based discrimination in the workplace, from sexual harassment to microaggressions, has been in the spotlight due to the ripple effects of the widespread #MeToo movement. A similar response can be seen following the death of George Floyd in police custody and the reignition of the Black Lives Matter (BLM) movement. It prompted issues around racial inequality in the workplace to be considered a matter of social urgency as employers began to reassess their organisational diversity.
Thomson also said that the transition towards virtual recruitment has the potential to be a "real leveller". Indeed, with training contract hopefuls now being able to participate in virtual vacation schemes from their homes, the switch to virtual hiring could well dismantle some of the socio-economic barriers previously faced by aspiring lawyers. Equally, with many law firms recently lowering their A-Level requirements to open up the talent pool to more diverse candidates, the current climate seems to be acting as a catalyst for heightened accessibility.
Reflecting on her own career journey, and making partner at RPC earlier this year, Thomson said:
"When I first moved to RPC in 2010, I took maternity leave soon after joining, and then again for my second child a few years later. The majority of the time I have worked at the firm, I have done so flexibly, for many years working part-time for three days a week. RPC has always been really supportive, but I've also had brilliant friends in other businesses who have not received the same support. It's why initiatives such as our gender and caring responsibilities workstreams are so important."
Looking back at how she came to be an employment lawyer, Thomson told me her interest took off after studying a labour law paper during her final year at Cambridge University, and has continued all the way up to partnership at RPC.
"I've always enjoyed employment law because it is based around human behaviour and interaction and I am basically nosey!" she continued. "It is also a great practice area to be in because it is forever evolving and never stays static. Ultimately, I went into my training contract saying, 'I am going to be an employment lawyer', spent my first seat there, and never looked back."
For those seeking to specialise in employment law, she advised, "fundamentally, you need to be interested in the subject, the laws and the quirks of human behaviour. Employment law, by its very nature, is cross-disciplinary and offers an interplay of law, politics, psychology and sociology. You have to be willing to constantly think about how the law, as your tool, can be used to implement positive change for your particular clients — whether organisations or individuals. No two days are the same."
Kelly Thomson will be speaking alongside RPC's D&I lead and in-house employment counsel and others at 'Gender, ethnicity, social mobility and the changing face of work', a virtual student event taking place on Thursday 22 October. You can apply to attend the event, which is free, now.
About Legal Cheek Careers posts.