As the Pupillage Gateway re-opens, Devereux Chambers' Harry Sheehan and John Platts-Mills share five ideas to hopefully reinvigorate the process of applying for pupillage and crafting applications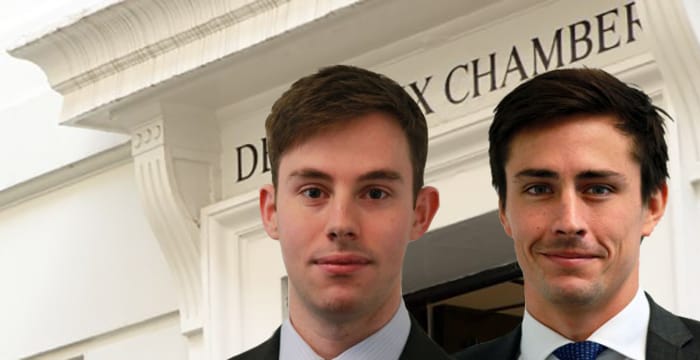 1. Practical realities of life as a junior
In my first application for pupillage I declared how eager I was to engage in the "rigorous academic challenges" and "practice of honing cogent and persuasive arguments", which I understood to be the bread and butter of life at the bar. I was surprised when very few chambers decided to offer me an interview, but on reflection I really should not have been.
The reality is that as a junior barrister you do not meet with all that many academic challenges and often the argument you make is so simple that your skill at crafting fine rhetoric will go entirely unused or unnoticed. What you will need, more than anything else, is sound judgment and a healthy portion of common sense: the ability to sift the good arguments from the bad and foresee which submissions a tribunal is going to accept and which she will simply discard.
You should be aware what life at the bar actually entails and what challenges that you will actually be facing on a day-to-day basis.
2. Understanding appropriate standards
University is poor preparation for life at the bar. You are told in advance by syllabuses and mark schemes exactly what you have to know and how right you have to be in order to get the best grade. As my old contract law lecturer repeatedly told me in response to my answers in tutorials, "in law there are no brownie points for being wrong". If you appear before a judge and give an explanation of the state of the law that's almost right, even 70% right, you are going to have some explaining to do.
Once you come to the bar the standards you apply are your own. You have to be sure that your advice or your submission is right, and no one will tell you what kind of issues might be involved or how much research and preparation will be sufficient. Anyone hoping for a career at the bar needs to know when starting a piece of work: how good is good enough for me.
3. The realities of practising certain areas of law
Another proud statement in my original pupillage application was that the application of chancery law allowed great freedom in the application of equitable principles, echoing what I had been taught in trust law lectures. The feedback from my first applications was immediate: I had been completely wrong. The mistake that I made was confusing the principles of chancery law with the practice of a chancery lawyer.
This disparity exists in a number of areas. Employment law, for example, can involve a number of technical and precisely worded tests which are carefully applied in specialist tribunals. The reality of practice, however, often requires lawyers to have a good commercial understanding of their clients and their businesses, a requirement that is not immediately obvious from study of the case law. It is important to remember the difference between learning an area of law and practising it. Wherever possible you should find out before applying what life is really like for people doing the role you are going for.
4. Do not shy away from sets with narrow areas of expertise
The Pupillage Gateway limits applicants to 20 chambers and choosing where to apply can be tricky. Whether a set is inside or outside the portal, it would be foolhardy to go to the lengths of drafting an application without having, at least, a working understanding of its field of expertise.
I remember asking myself the question whether it was worth considering applying to chambers specialising in tax. Was it worth committing the time to learning a bit of tax law when it only opened a handful of doors? In deciding whether to focus your firepower on sets with a broader or more readily accessible range of expertise, remember that everyone will be facing the same dilemma. Putting in the extra work, learning that little bit of intellectual property or planning law, may scale back the extent, if not the quality, of competition and increase your prospects of securing interviews.
5. Apply strategically
Before choosing where you apply and how you approach your application it is helpful to evaluate your own merits as a candidate. Ask yourself, are you the next Lord Pannick QC, or are you a good candidate in a strong field competing for a limited number of places. If, like most of us, you fall within the latter you are going to have to standout — a safe but unoriginal application may not be the right approach. Remember, you do not have to be everyone's first choice and it is no good being everyone's fifth. Perhaps more significantly, in taking the leap and showing a bit of character or individuality you may find yourself in the set that is the perfect fit for you.
Harry Sheehan and John Platts-Mills are junior barristers at Devereux Chambers. Find out more about Devereux Chambers.
About Legal Cheek Careers posts.