Bird & Bird lawyers discuss the innovative industries that will shape the post-COVID world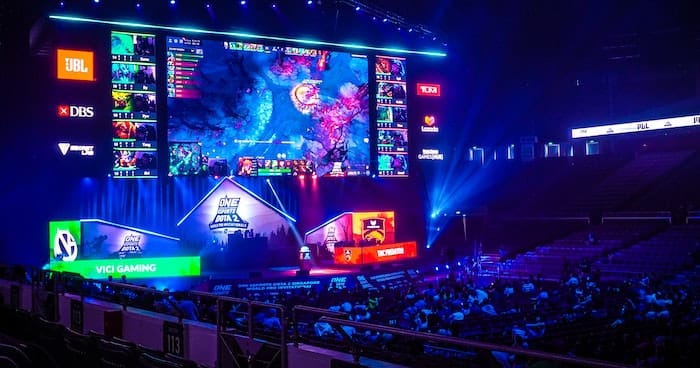 The COVID-19 crisis serves as yet another example that disruption and innovation go hand-in-hand. As savvy businesses seize the opportunity to adapt and expand, lawyers play a pivotal role in helping clients navigate the legal challenges they may encounter along the way.
At Legal Cheek's latest virtual event, three Bird & Bird lawyers offered insights into three innovative industries that will shape the post-pandemic world.
---
The speakers
• Sally Shorthose, partner in the life sciences and healthcare sector group
• Phil Sherrell, head of the international media, entertainment & sport sector group
• Graeme Payne, global head of the international retail & consumer sector group
---
Online gaming
The online gaming industry is booming, according to Phil Sherrell, who heads up Bird & Bird's international media, entertainment & sport sector. Lockdowns have resulted in millions of people spending more time at home playing video games.
But rather than "resting on their laurels" during the crisis, many gaming businesses have instead pushed the boundaries of what can done in virtual world environments. Sherrell spoke of his work with Epic Games — the creator of one of the world's most popular games, Fortnite, which continues to redefine virtual experiences.
In April, for example, more than 12 million people virtually attended an interactive concert featuring the rapper Travis Scott, held on the Fortnite platform. While the summer saw Fortnite fanatics watch in-game screenings of Christopher Nolan's Inception and Batman Begins.
"Gaming companies are exploring ways of keeping its customers within their virtual world for longer," said Sherrell, who specialises in intellectual property (IP) and media litigation. Going beyond gameplay to experiment with virtual concerts and cinema screenings brings with it new licensing challenges for Epic Games, which is where lawyers at Bird & Bird step in.
That said, the gaming industry isn't immune to the virus. Disruption to global supply chains have created unexpected delays to the production and release of video game hardware. Meanwhile, social distancing rules have seen major professional video gaming events (otherwise known as eSports) postponed or cancelled. Many of these highly competitive tournaments, which typically fill stadiums with tens of thousands of fans, instead moved online using live-streaming tech.
Although still "dwarfed by traditional sports", eSports is "catching up very quickly", explained Sherrell. And as the industry continues to progress, new complex issues will arise that lawyers must advise on. These include dealing with physical and technological doping, safeguarding young professional players receiving millions in prize money and regulating in-game gambling.
The online retail and delivery service industry
Though COVID-19 is yet another blow to the already struggling high street, it has accelerated the shift to e-commerce, said Graeme Payne, the global head of Bird & Bird's international retail and consumer group.
Closing stores and social distancing measures have seen more and more shoppers move online, intensifying the ongoing battle between online retailers and brick-and-mortar shops. As a result, traditional retailers have upped their existing efforts to build out their online offering through new delivery services and click and collect options.
Similar change can be found in the hospitality sector, which has been reshaped by food apps JustEat, Uber Eats and Deliveroo — essential not just for consumers during the crisis, but for businesses too. "The online delivery service has been the key to the survival of businesses — they rely on these now more than ever," said Payne.
Another way some businesses have adapted to changing consumer behaviour is through their advertising strategies, with many now turning to social media influencers to market their products. "Five or six years ago, nobody would have heard of an influencer contract. But now you've got diverse brands, big and small, using influencers," explained Payne. By becoming a business in themselves, influencers have subverted the traditional approach of starting with a product and marketing from there, added Sherrell.
Payne also pointed out that tie-ups between traditional supermarkets and e-commerce giants existed long before the pandemic. Morrisons and Amazon's same-day grocery delivery service for Prime customers is one such example. The logistical concern for many food delivery services, however, is offering enough slots to meet growing customer demand and ensuring product freshness, Payne explained.
Establishing reliable supply chains is imperative for businesses operating within the food industry. Payne recalled advising on the KFC supply chain crisis, which in 2018 left the fast food chain without chicken after it switched food delivery suppliers. While Payne has seen clients re-examine their supply chain relationships "all away along the line" during the past six months, in most cases the pandemic has "really tested, but strengthened" commercial relationships. He added:
"In the most part, these businesses see themselves in this together. If you have 30-40 year old relationships that you want to survive into 2021 and beyond, taking a very short-term, aggressive view in 2020 driven by effectively something that is neither parties fault can be very damaging."
The healthcare industry
The life sciences industry — which includes biotech, pharmaceuticals and medical devices — has seen a "huge increase in really rapid innovation" during the crisis, said Sally Shorthose, a partner in Bird & Bird's intellectual property team. "You can't read the papers for a day without reading about efforts to find a vaccine for COVID-19", continued Shorthose, who spent over a decade working in-house for major pharmaceutical companies before joining the firm.
Then there are businesses in completely separate industries who have moved into the life sciences sector in response to the global crisis. Shorthose spoke of one client which repurposed its production lines to make personal protective equipment (PPE), while another is looking into the viability of using oxygen masks destined for aeroplanes in hospitals.
The pandemic also reshaped digital healthcare, noted Shorthose, who pointed to the accelerated use of mobile health (mHeath) apps, virtual doctor consultations and online pharmacies. Though pharmaceutical regulatory law can be "quite slow in its evolution", Shorthose emphasised the importance of introducing new checks and balances to ensure the same standards are upheld. Another concern is the huge volume of personal, sensitive data collected by health-tech, which data privacy lawyers must work with clients to protect, she explained.
Lawyers advising such innovative products or services must be able to show they "are completely up to speed with the pressures of the market and be open to innovative ways of providing legal advice that isn't traditional," said Shorthose. At the same time, lawyers must be flexible enough to change tactics when pitching and advising traditional market players. The way you'd advise a small online pharmacy will inevitably be different to how you'd advise a big pharmacy company with its own dedicated legal team, she added.
About Legal Cheek Careers posts.