LGW > MEL > SYD > CNS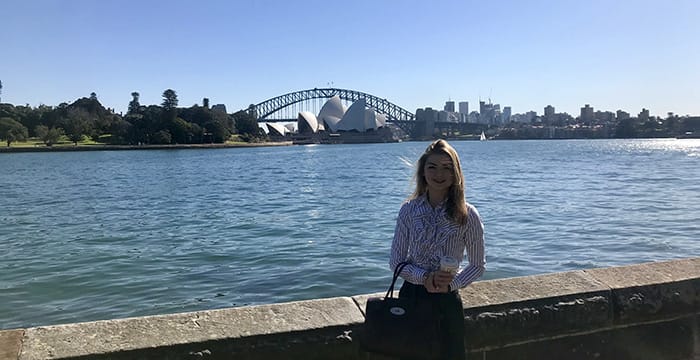 You may remember Queen's University Belfast first-year law student Morven Ross as the winner of Herbert Smith Freehills' (HSF) 'Connect With Us' competition earlier this year.
She won a two-week all-expenses paid trip and the opportunity to network with lawyers at HSF's Melbourne and Sydney offices.
Legal Cheek Careers caught up with Ross who has documented seven highlights from her trip down under and explains why students should consider applying to the firm.
Morven Ross: As the winner, I had been allowed to choose, plan and book all the activities I was to do during my stay so as you can imagine, my excitement was boundless. But before this, lay an eight-hour flight to Abu Dhabi, a two-hour stop over followed by a 14-hour flight to my first stop, Melbourne. Armed with an itinerary, a travel pillow and a puzzle book, I set off to begin my two weeks completely unphased and full of anticipation.
1. HSF Melbourne: A metropolitan maze
Having lost a day in transit and a day to jetlag and reorientation, it was on Tuesday 17 July that I visited HSF's Melbourne office, one of the largest in the firm's network. So large in fact that the building has its own tram stop!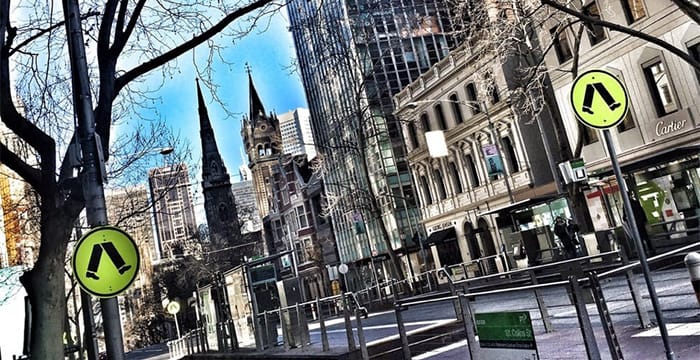 First there was a presentation about intellectual property (IP), trademarks and technology, media and telecommunications (TMT). A key thing I learnt was how extensive IP rights are in Australia and how they are protected by both federal legislation and common law. There's even a government body for administrating registered IP rights and the legislation relating to them. This was a fantastic opportunity to be in the shoes of a clerk (trainee) and really get a feel for what it would be like to start your career with HSF.
Next was a one-on-one coffee with graduate recruitment consultant Hong Le. Le took me across the road from the office and down a side street which is where I got my first real taste of Melbourne's famous street art. She told me all about the vacation clerkship scheme in which vac schemers get to spend time in up to two practice areas and get involved in real work for some of the world's largest companies. HSF's reach is global, and Le explained that the firm's lawyers regularly interact with colleagues across jurisdictions, such as the UK. It was clear to me that HSF values an international outlook in its trainees, but this doesn't necessarily mean having to relocate to the other side of the world!
After a quick trip on Melbourne's tram system, I visited the firm's Alternative Legal Services (ALT) branch in Melbourne — the first team of its kind in Australia and ALT's second standalone office. The ALT team is made up of qualified lawyers, legal analysts and eDiscovery specialists — all whom work closely to provide innovative solutions to document-intensive legal work. This is reflected in the office layout. It's pretty much all glass and so you can see from one end of the office to the other.
Back at the main office that afternoon, I met with a solicitor, Tessa Ramanlal and a London trainee on secondment, Jasmine Lynn. Over some incredible Australian-style Asian food, they spoke about the high-quality work they have been involved in and the opportunities provided to them to aid both their personal and professional development, such as mentorship. While listening to their experiences, one thing which stood out to me was how supportive HSF is of their employees. Indeed, the Melbourne office is a leader in workplace diversity and inclusion, with networks for LGBTI, women in business, helping parents return to work and cultural diversity.
2. Taking a 'waddle' on the wild side
My first excursion was to Phillip Island to see the penguin parade!
The aptly-named 'Little' penguins are the main reason most people make the two-hour trip to Phillip Island from Melbourne. The penguins parade up the beach every night to sleep in the sand before heading back into the ocean to fish for food come daylight.
On a private beach with a ranger to tell us all about the penguins, we watched in awe as the parade began and a flurry of penguins waddled out en masse.
3. A delicious day out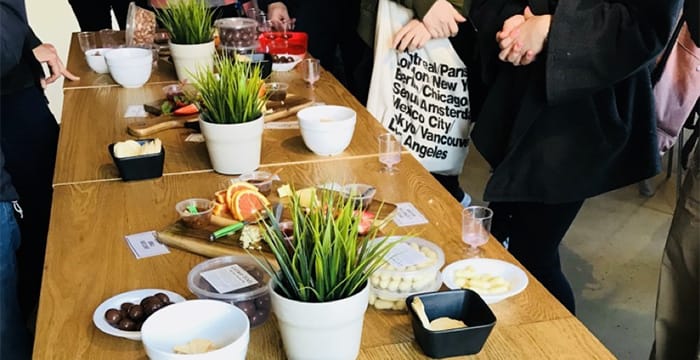 We headed east towards Yarra Valley — Victoria, Australia's main wine-producing region for a wine, cider and chocolate tasting tour. The first stop on the tour was Gateway Estate which was a real feast for the senses. I trialled local cheese, chutneys, biscuits and fruits, and some strawberry liqueur.
With our stomachs well lined, we set off for dessert at Yarra Valley Chocolaterie & Ice Creamery.
4. Up, up and away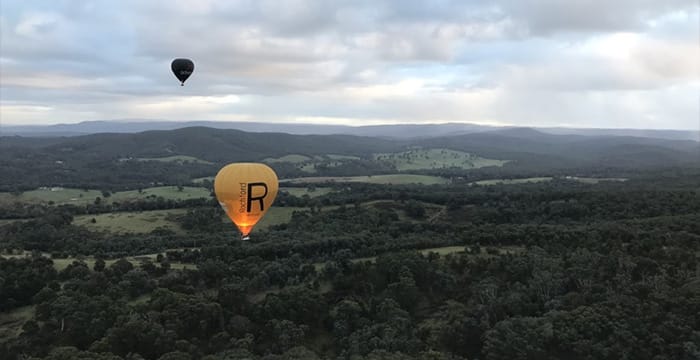 Waking up two hours before sunrise doesn't sound like the best start to a day, but on my last day in Melbourne, it was definitely worth it. I got to go on a hot air balloon! I'll never forget the sensation of floating above the Yarra Valley at sunrise.
5. HSF Sydney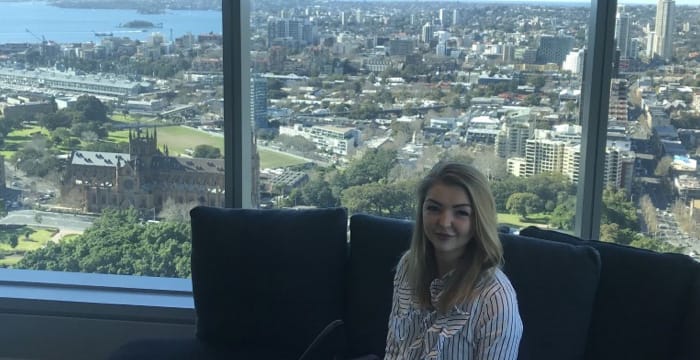 Arriving in Sydney at night meant I spent my first evening exploring close to the hotel but this wasn't a problem as my hotel was right next to the Darling Harbour which is chock-a-block with restaurants. I had a lovely meal on the water front.
The following day I visited the Sydney office. I thought the views from the Melbourne office were incredible but I have to admit the Sydney office views were something else.
Here I met graduate recruitment consultant James Keane with whom I was lucky enough to have the opportunity to discuss the recruitment process and the differences between practising law in the UK and Australia. In Australia, students are taught the 'Priestley 11' — core subjects similar to the seven we have in the UK. Upon passing, they are awarded a Juris Doctor (JD). JD grads then have to complete their Practical Legal Training (PLT) before they are eligible for admission to practice, similar to LLB'ers and the Legal Practice Course (LPC) in the UK.
Keane introduced me to Charlotte Johnstone-Burt, a solicitor who previously worked as a paralegal in HSF's London headquarters. Johnstone-Burt spoke in detail about the high-level work she undertakes as a result of the firm's prominence in the Australian legal market. She also opened up about the firm's work culture, and how easy it was to transition across offices.
6. The Blue Mountains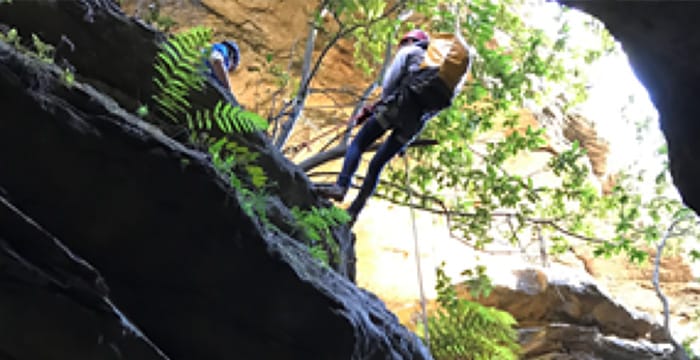 My next adventure was the scenic Blue Mountains. I had an action-filled day and tried abseiling, rock scrambling and canyoning.
7. The Great Barrier Reef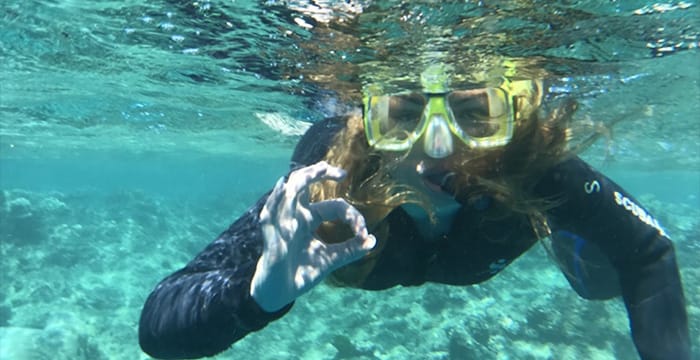 What would a trip to Australia be without a visit to the Great Barrier Reef? I flew to Cairns, Queensland on my penultimate day down under and stayed on a 'liveaboard' boat for 24 hours. There I spent my day (and night!) scuba diving and snorkelling among the reefs and fish. This truly was the most magical experience.
I am so grateful to HSF for the opportunity to go on this trip of a lifetime, and for all the support and kindness I received along the way from both offices. I had a jam-packed two weeks full of fabulous experiences I will never forget. Don't just take my word for it, 'connect with us' and see how you can get involved with HSF.
About Legal Cheek Careers posts.