ULaw students due to start their training contracts offer advice on how to navigate the SQE and LPC, alongside a careers expert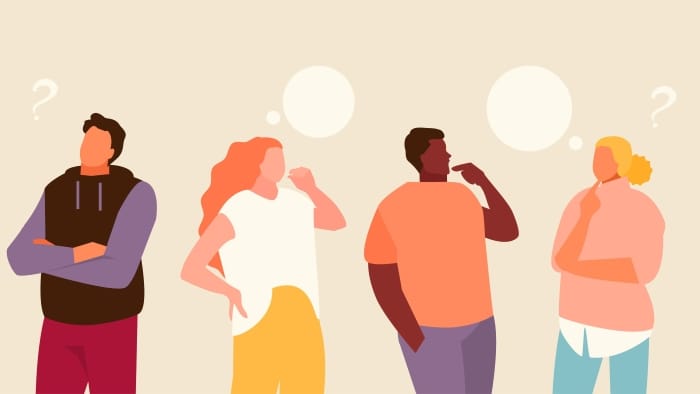 With aspiring lawyers able to qualify via the Solicitors Qualifying Exam (SQE) or Legal Practice Course (LPC) over the next few years until the latter is phased out, it is often difficult to know what it is really like to study the two courses.
At Legal Cheek and The University of Law's (ULaw) recent virtual student event, 'SQE and LPC: current students share their thoughts', ULaw students and a careers expert provided insights into each course, and how they are taught at the university.
The speakers
• Apolloniya Vlasova, LLM Legal Practice (SQE1&2) student and future trainee at Mishcon de Reya
• Michael Taylor, LLM Legal Practice (SQE1&2) student and future trainee at Charles Russell Speechlys
• Lauren Novelli, LPC LLM student and future trainee at Mills & Reeve
• Joanna Earl, LPC student and future trainee at Moore Barlow LLP
• Kelly Keeble, tutor at ULaw London Bloomsbury who previously studied the LPC at ULaw
LPC v SQE
Whilst there are of course differences between the LPC and SQE, ULaw tutor Kelly Keeble said that, with the SQE, the "focus is on practical tasks as it always was on the LPC". It is all about preparing students to deal with clients in practice, and ultimately the difference is largely in terms of the style of the exams.
LPC student and future Moore Barlow trainee Joanna Earl spoke about how, when making a decision on whether to study the SQE or LPC, the choice between the two should be based on personal preference, as they will "both get you where you want to be", and students should consider the pros and cons of each course. LPC student and future Mills & Reeve trainee Lauren Novelli added to this, saying that, for her, the choice is "personal preference of how you want to learn". She found that, as a history graduate, she prefers having coursework to complete and being able to have her notes with her in the exams, so the LPC suited her best.
In contrast, SQE student and future Charles Russell Speechlys trainee Michael Taylor spoke about how the SQE exams are closed book, and there is a "bigger emphasis on memory and information retention". Apolloniya Vlasova, who is also studying the SQE and due to train at Mishcon de Reya, said that, whilst this may sound daunting, having to commit elements of black letter law to memory will ultimately help you in practice.
Course options
The students also discussed the different options available after deciding whether to study the SQE or LPC, as there is the opportunity to study a master's alongside both courses.
Continuing, Vlasova said that she feels completing a master's allows you to "demonstrate your interest in certain areas of the law" and "get insight into practical areas of the law" that you otherwise wouldn't have studied. Similarly, Novelli said that her master's has allowed her "more options" to think about which seats she wants to complete during her training contract, due to the opportunity to study an extra elective module and complete an independent research project.
Ultimately, Keeble said that the choice of whether to study a master's depends on a student's circumstances. If they are self-funding the SQE or LPC, they should take into account factors such as the possibility to be eligible for postgraduate funding if they study a master's and haven't done so before.
The support available from ULaw also contributes to students' experience during their studies, with Keeble praising ULaw's "excellent employability service". She spoke about how this is open to all students, who they have been supporting for years, offering advice to develop their CVs and helping them to acquire work experience. She also spoke about a student who was recently offered employment after working in the pro bono team and volunteering at a family law clinic, saying that ULaw supports students to find work experience during their studies, or afterwards for those who are studying full-time.
Advice for students
To round off the discussion, the panellists all gave their advice to students about to embark on either the SQE or LPC.
Earl talked about the importance of doing the reading for workshops, saying that whilst there are lots of guides available online, to get a distinction in the LPC, it is very important to read the content of the textbooks provided by your institution.
Vlasova advised the more than 250 event attendees to "take really well-structured notes" as "having the context for everything you write down" will make it much easier when you come to revise for the exams.
Keeble said not to disregard previous legal studies to those that have them, and to "keep all of [their] black letter law notes as they will come in useful for both courses".
Taylor also agreed that holding on to your previous notes is essential, and added that students should "work systematically and incrementally" to ensure that they are constantly going over their notes and keeping the content fresh in their minds.
Finally, Novelli added to this point from her perspective as an LPC student, saying that students should "be organised and make sure that [they] consolidate their notes after every workshop" to ensure they understand what was discussed and don't forget the content when it comes to exam season.
We are live with this afternoon's virtual student event 'SQE and LPC: current students share their thoughts – with @UniversityofLaw'! pic.twitter.com/GwimftXOzH

— Legal Cheek (@legalcheek) June 6, 2023
About Legal Cheek Careers posts.