Nicola Walker, The University of Law's Liverpool and Chester campus manager, makes the case for pursuing a legal career in the North West, ahead of her appearance at next week's in-person event in Liverpool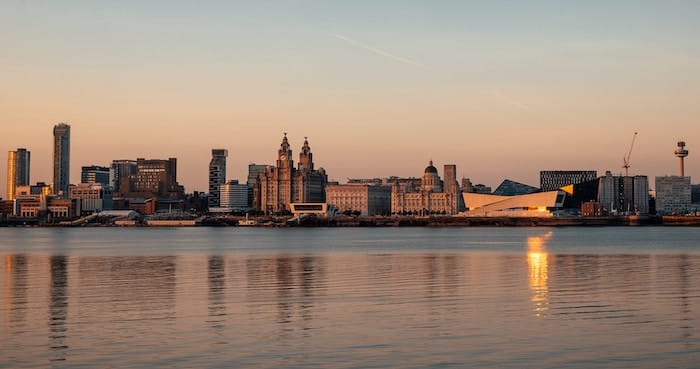 The North West's thriving legal sector, with numerous large law firms offering training opportunities, is an attractive launchpad for a legal career.
Ahead of next week's in-person event in Liverpool, we caught up with The University of Law's Liverpool and Chester campus manager Nicola Walker, who will be speaking at the event, to find out about her career journey and what the North West has in store for students.
Can you briefly tell us about your background and your role at ULaw's Liverpool and Chester campuses?
My role is that of campus manager for our Liverpool and Chester campuses and I also teach on our conversion courses as well as being the SQE champion for both campuses. Originally I started out as a teacher having graduated from the University of Birmingham with an English degree, but I have always been interested in a career in Law and so later went on to do a conversion course at the College of Law in Christleton (now The University of Law) and the LPC before training and qualifying at Weightmans in Liverpool. I then went on to practice as a commercial property solicitor in both Liverpool and Leeds before returning to education working in various management roles as well as teaching Law.
You qualified as a teacher before turning to law, what was that transition like?
Well to start with it was a bit daunting as I didn't have any legal background or connections but I enjoy studying and have been interested in the law from an early age so actually the transition was smoother than I expected and very exciting and rewarding. Through teaching I had many experiences and skills which I was able to transfer to a career in law. Relating to clients and being able to communicate with them, drafting and research were all skills that enabled me to make the transition effectively.

You trained and qualified as a solicitor in the North of England, how would you describe the legal market there?
I think the legal market is buoyant in the North. Manchester is England's second biggest legal market after London and Liverpool is a significant North West business hub and even more on the map after Eurovision! In recent years Liverpool has also attracted firms such as Taylor Wessing and CMS and its established firms such as DLA Piper, DWF, Brabners, Hill Dickinson and Weightmans continue to grow. Would-be solicitors can expect excellent quality work and involvement in a strong legal community.
In what ways does legal practice differ now from when you started out as a solicitor?
I think one of the main ways is the rise in legal tech and artificial intelligence (AI) which is starting to have an impact on firms. It is replacing tasks traditionally done by solicitors such as legal research and document management. AI can now scan and search large databases as well as statutes, case law and more and so this frees up time for solicitors whilst enhancing their client offering. The other big change is more flexible hybrid working which is linked to the use of technology used by law firms.
What prompted your return to education after working as a solicitor?
Whilst I enjoyed practice, I have always been passionate about education and I wanted to combine my love of the law with my love of teaching. It has also allowed me to use my own experiences to help students prepare for their own legal careers and also to enhance the student experience as I was able to bring my own experience of the legal profession into the classroom as head of student progression.
What services are available at your ULaw campuses to support future lawyers?
We have a fantastic Employability Service and Step Programme (Specialised Legal Student Employability) as well as a dedicated careers manager and pro bono coordinator for each campus offering students a wealth of expertise and opportunities from advertising positions and vacation schemes to help with CVs and practice interviews. We also have some amazing support services such as a campus wellbeing advisor as well as many other support services such as counselling and mental health support, a disability and inclusion service and study skills among other things which you can also access on our ULaw app.
What is your top piece of advice for students who are planning their future in law?
Do your research and be proactive! This is both in terms of which route you wish to take (you will have to check which route you are eligible for) either the SQE or LPC as different firms are taking different approaches and so it is important to find out which route your target firm is advocating. You also need to research firms before making an application and understand not only the work that they undertake but also their ethos and values as they will want to take on trainees who align to these. Also take any opportunities you have to network! We hold law fairs on campus twice a year which are attended by national and regional firms it is a great way to get noticed!
Nicola Walker will be speaking at 'Secrets to Success Liverpool — with Hill Dickinson, Weightmans, Brabners, Exchange Chambers and ULaw', an IN-PERSON student event taking place on Thursday 1 June at ULaw's Liverpool Campus. You can apply to attend the event, which is free, now.
About Legal Cheek Careers posts.