Accutrainee founder Susan Cooper shares how the firm's flexible TC model is creating a wealth of opportunities for graduates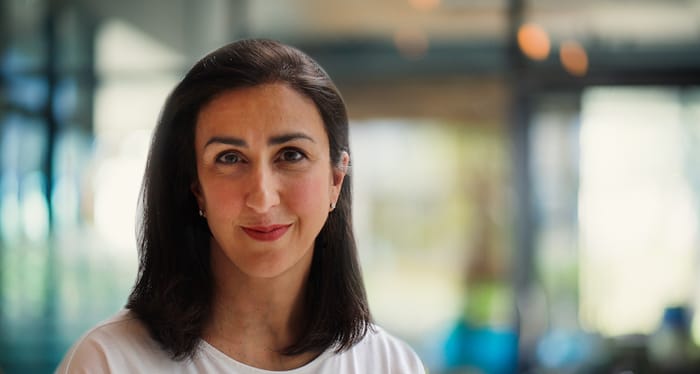 Shortly after the deregulation of the legal market came into force, Susan Cooper, founder of Accutrainee, spotted an opportunity to revolutionise the legal training model.
Susan Cooper, a former banking lawyer at Hogan Lovells, founded flexible training contract provider Accutrainee in 2012. The idea came to Cooper while reading the comment section of an online blog about legal processing outsourcing. It was there she came across a string of comments left by despondent students struggling to secure a training contract. She noted the traditional training model, while solid in principle, can be inflexible and costly in practice.
"We've consistently lost a lot of great talent through the selection process and lack of training contract opportunities and so that made me look into the traditional training contract model in a lot more detail," she says. "I started to speak to more and more people in the industry and discovered that a more flexible model was a really attractive prospect."
Consequently, in 2012, Cooper launched Accutrainee based on the concept of flexible resourcing. She says: "It took a couple of years to get off the ground as lawyers are often resistant to change, but the model proved itself when it first launched. We help exceptional candidates qualify, placing them in teams where there is a genuine need for a trainee, which is an attractive prospect for both our clients and our trainees."
For those interested in training with Accutrainee, the application process, which is open all year round, begins with an online application form followed by an HR interview. "The interview is designed to get to know you — your interests, your background and, importantly, your key strengths and drivers." If successful, this is followed by an assessment centre which involves a presentation and an interview to assess key competencies such as commercial awareness and analytical thinking.
Cooper highlights the emphasis Accutrainee places on understanding each person's journey, noting that law firms' selection processes can often favour a certain sector — namely, those who graduate with a 2:1 from a Russell Group university. Cooper explains the importance of understanding an individual's story, for example, one candidate from a single parent family chose to attend a non-Russell Group university so they could stay close to home. She passionately believes no-one should be precluded by their background from pursuing their chosen career.
Inevitably, not everyone can be successful at interview. "We've really focused on the volume and the level of feedback we provide to candidates," she says, explaining that those who are unsuccessful at interview receive detailed feedback to help them improve as they continue their search for a training contract.
Successful candidates can then embark on their training placements. Trainees can complete their training with up to four organisations which means they can have the opportunity to compare in-house to private practice, and experience different cultures and work with different teams. Placements are offered with a variety of organisations including CMS, Sullivan & Worcester, IBM and Pulse Films, to name a few.
When placing candidates, Cooper explains that a good match is the most important thing — Accutrainee listens to what the client is asking for and what the candidate is looking for, enabling trainees to create their own "bespoke training contract". When it comes to qualification, trainees are snapped up, with over 95% of the Accutrainee cohort offered positions at one or more of the organisations at which they trained.
Ensuring trainees are supported and well-integrated into their trainee cohort is of great importance, Cooper says, with trainees receiving support from an Accutrainee mentor (mostly current and ex-partners or GCs) as well as from both HR and the supervisor they are paired with at their placement organisation. Cooper says: "The organisations we work with are committed to trainee development, trainees are very much treated as their own which we feel is really important for a good training experience."
One key driver of Accutrainee is improving diversity within the legal profession and supporting exceptional candidates on their journey to qualification. In line with this commitment to diversity, the company launched its first scholarship programme in March 2021. Given the statistical evidence gathered, the programme was initially designed to support those of black heritage by sponsoring their solicitor examinations and prep courses and identifying opportunities to gain the two years' legal experience they need to qualify as a solicitor. "The goal was to get four people started in 2021 — by the end of 2021 we had five trainees on the scholarship programme thereby exceeding our target," Cooper says.
This year the scholarship programme has expanded and Accutrainee has broadened its focus. The programme is now looking to further increase social mobility and diversity within the legal profession, supporting those from low socio-economic backgrounds, people with disabilities and members of the LGBTQ+ community.
For those that know about the new Solicitors Qualifying Exam (SQE), Accutrainee's flexible training model will sound familiar. Under the SQE, instead of completing a traditional training contract with one law firm, aspiring solicitors can complete qualifying work experience (QWE) with up to four different organisations, which must amount to two years' full-time work. This is the model of training that Accutrainee has pioneered since 2012.
With 10 years' experience of QWE under its belt already, Accutrainee recently launched Pathways, a new tool to assist aspiring solicitors on their journey to qualification. "The SQE certainly has a lot of positives" says Cooper, "but if you don't have a training contract with a law firm or organisation it can be hard as you don't get the same level of support as you previously would and it can be quite difficult to navigate."
Pathways has harnessed the power of artificial intelligence to map out each individual's journey to qualification. Aspiring solicitors can create their own portfolio where they can record the QWE they have completed. The tool maps out the number of outstanding days of QWE they need to complete as well as the skills and competencies they should focus on building to successfully qualify. Cooper explains: "We recognise that everyone starts at different points, and so we are using our years of experience to help aspiring solicitors understand how their exposure to the legal profession translates to developing the competencies they need to qualify."
Follow Accutrainee on Linkedin
About Legal Cheek Careers posts.