From application pointers to commercial awareness gold; there's more to social media than just selfies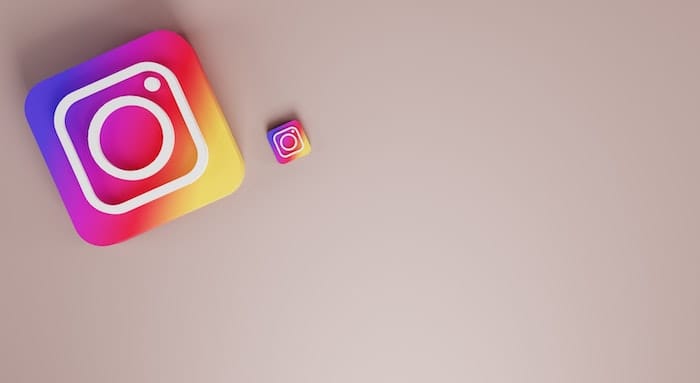 If you've read every glossy law firm brochure and annual report under the sun, attended countless open days, and practised the Watson Glaser relentlessly, and are still left wondering how to secure that illusive training contract — you've come to the right place.
Whilst you'd be forgiven for thinking that the traditional legal industry is an unlikely match for popular apps like Instagram, the rise of 'lawfluencers' and increasing engagement of law firms on social media tells a different story.
Indeed, a scan of Shoosmiths' Instagram page (@shoosmithsgrads) demonstrates why the social media platform can offer aspiring solicitors the perfect opportunity to really get to know a firm.
With this in mind, here are our top tips for using Insta during your hunt for a training contract:
1. Don't be afraid to slide into the DMs
Instagram provides an exciting platform to directly engage one-on-one with members of a firm's graduate recruitment team, such as Shoosmiths' head graduate recruitment officer, Samantha Hope.
Shoosmiths regularly hosts 'Ask me anything' sessions on topics such as 'how to apply to the firm', which is the perfect opportunity to hear quick answers from recruitment experts to your burning questions.
In the past, students have asked questions like whether the firm's applications are looked at on a rolling basis, how each stage of an application process is assessed or why you might not be getting past the video interview stage.
What's more, by asking a question directly to a firm through Instagram, you immediately put your interest in the firm on their radar. Given it is not always easy in a virtual setting to make your mark, this is something to capitalise on.
2. Finesse your applications
Instagram is also a great tool to discover why your applications might not be making the grade. For example, on Shoosmiths' grid there is currently a podcast snippet featuring Hope combing through an application and offering tips to wannabe lawyers.
Legal Cheek also recently caught up with Sophie Warren, a second seat trainee in Shoosmiths' restructuring and advisory team, to discuss how to leverage your work experience in TC applications.
Those who tuned in heard all about the day-to-day life of a trainee and the skills aspiring solicitors need to excel in the role, such as working under pressure and managing your time effectively. Warren highlighted the need for students to tailor every aspect of their application, advising them to make a list of the skills trainee solicitors need, and marrying them up with their legal and non-legal work experiences.
This, Warren said, helps students to achieve the ultimate goal of making their application answers as unique as possible.
3. Discover what the firm is looking for in trainees
In the Legal Cheek-Shoosmiths Instagram Live, Warren also explained that getting to grips with what a firm is looking for in its future trainees is one of the key parts to nailing an application. Where better to look for these answers than on Shoosmiths' Stories, where there have been opportunities to engage in interactive quizzes.
These quizzes have also included slides all about "knowing yourself", and how this is an important part of becoming a future trainee. To help students do this prior to completing their applications, the firm's recruitment team have put on an Instagram poll series to encourage students to improve their self-awareness.
4. Find out what sets a firm apart beyond the brochures
Reading brochures and graduate recruitment websites gives great insight into things like a firm's practice areas and corporate social responsibility initiatives, but they are more limited in conveying its culture and values.
Instead, Shoosmiths' Instagram Reels section contains a host of insights into life at the firm and its values. For students looking to bag a TC outside London, for example, the firm ran an Instagram Live series highlighting what goes on at several of its regional offices, including Nottingham, Milton Keynes and the Solent near Southampton.
The firm's Insta grid also tells us that sustainability, employee wellbeing and creativity (in the form of office design) are all key areas valued by the firm, as embodied by its swish new office at No. 1 Bow Churchyard in London. You might have heard that Shoosmiths won Legal Cheek's 'Best Law Firm for WFH 2022' award, which is apt given that three of the new office's floors are dedicated to supporting Shoosmiths' teams with agile working.
5. Improve your commercial awareness
Shoosmiths' Instagram also demonstrates why the platform is a great place to find out more about the commercial awareness issues impacting law firms and their clients. From the UK energy crisis to Covid and Brexit, Shoosmiths' page regularly covers key business issues TC seekers need to know about.
Engaging with a firm on social media allows student to get a step ahead, anticipating the topics high up on a firm's agenda and those likely to crop up in an interview.
About Legal Cheek Careers posts.