Ahead of tomorrow's event with Shoosmiths in Birmingham, Anna Cartledge, a partner at the firm, discusses brick shortages, electronic cars and life in Birmingham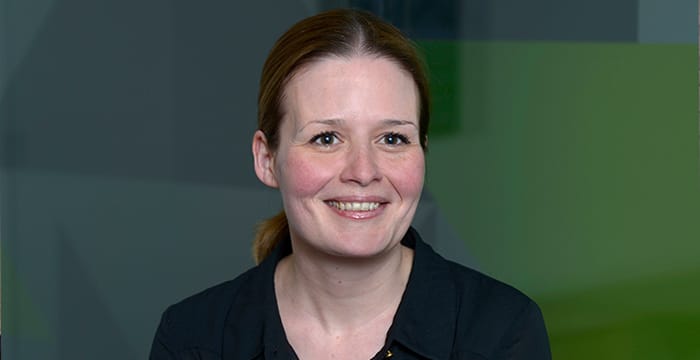 As a real estate lawyer, Shoosmiths partner Anna Cartledge's work has the potential to make a tangible impact on her surroundings, helping to shape the environment in which she lives.
Politics, market drivers and, of course, the green economy all play a critical role in the decision-making of her clients. Sometimes, major commercial decisions hinge on fairly practical issues. Take bricks, for example. There's a shortage. "This can be a big issue for the housing industry" Anna says. "The lack of raw materials and the skilled labour force to build are a real issue. One interesting development that could take place is that we move away from bricks and towards alternative building materials. The current buzzword is "modular construction", where buildings are constructed off-site in a factory setting before being transported to the site for assembly into the building.
More generally, the drive towards green investment is creating a lot of opportunities for lawyers and "pervades everything", Anna says. "In house building, there is a move to more sustainable construction methods and houses that are as energy efficient as possible. This is mirrored in the retail sector, where we have energy efficient standards to maintain so it's about driving efficiency in new buildings and in the efficient management of old stock. Developers are looking for renewable energy options and efficiency solutions such as utilising microgrids. Carbon offsetting measures such as payment towards tree-planting schemes also feature, particularly in London and the South East, and different boroughs have their own offsetting arrangements or tariff system."
"Legacy" is another current theme. Just as the stadiums for the 2012 London Olympics and Paralympics were built with a view to what their purpose would be post-games, legacy and sustainability are now important considerations for all new development. "My job is all about sustainability and ensuring the legacy of the building will go beyond its initial purpose. For a while now, there has been more of a sense of responsibility in the construction and development industry and less development for its own sake."
Meanwhile, transport is changing. There is a lot of preparation taking place for electronic cars, with boroughs obliging developers to install electronic charging points for any new schemes coming forward. In Birmingham, where Anna is based, there is now a cycle highway wide enough to take driverless cars, although it may be several years before consumer confidence is high enough for that particular technology!
Potential Shoosmiths applicants can enhance their chances by taking part in vacation placements or gaining experience of law by volunteering at law centres, Citizens Advice or their own university's law clinic, if they have one. Shoosmiths hosts insight evenings in January and February (applications are open from the previous September) where attendees can visit the office and speak to partners, lawyers and current trainees, as well as panel events such as those run by Legal Cheek. If interested in the green economy in particular, then Anna suggests voluntary work at a charitable body such as the Canal & River Trust or a wildlife charity. Her other advice is to "read a paper, or online equivalent. Keep up to date with the news because this is a fast-moving area".
There is a lot of variety within real estate law. "It is very sociable. Different types of law suit different people, some people negotiate contracts all day every day and love it whereas some people enjoy litigation and going to court, and the two are very different skillsets. It's about finding what suits you. This firm is very good at supporting its trainees and there is a lot of emphasis on soft skills. We assume you know the law so how you communicate with clients is very important — at the end of the day, this is a service industry. Clients don't always want the same response. Some clients just want a one-word answer — yes or no — and you include the detail knowing they won't bother looking at it. Others will pore over the detail."
Anna's practice focuses on planning, which is "fascinating, fast moving and all about politics and current market conditions. Planning inquiries very deliberately set everything out in the public domain and will follow a public consultation so that people are kept informed all the way through the process. Members of the public have a right to be heard and will want their input in terms of what happens to their local community. In planning, there is no right answer. It is a very strategic area of law, where you are looking for a way to balance different interests. I spend a lot of time working out strategies and approaches to projects."
On a final note, Anna highly recommends Birmingham as a place to work. "It has a busy legal scene, which is very active, supportive and collegiate with many cross-firm committees and activities."
Anna Cartledge will be speaking alongside other Shoosmiths lawyers at tomorrow's 'The Green Economy' event in Birmingham. The event is fully booked, but you can apply to be added to the waiting list.