Boost your application with Shoosmiths' handy hashtags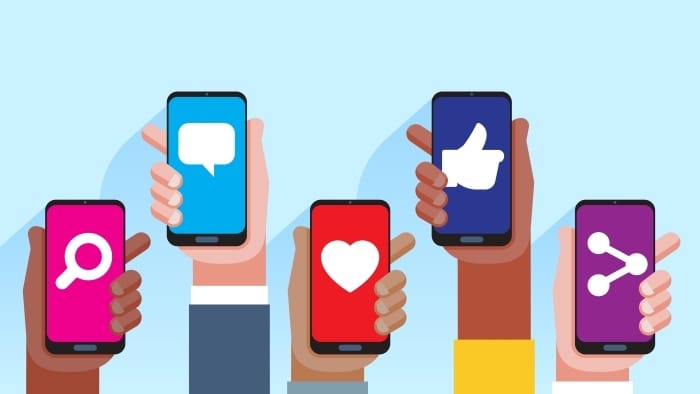 We've all been warned that mindlessly scrolling through Instagram can be unproductive, but what if there was a way to use the platform to your advantage?
Just a couple of clicks away is an infinite amount of information that can aid wannabe lawyers in their pursuit of a legal career. From hints and tips for your application forms, to insights into lawyer life — the list goes on!
With their innovative use of social media, firms like Shoosmiths are using their platform to help those seeking a training contract at a national law firm.
Not only does the firm have a wide variety of useful content on offer, but they've even grouped it together with some handy hashtags for easier access.
The following list sets out five of the main hashtags that can be found on Shoosmiths' Instagram page, @shoosmithsgrads, which will hopefully unlock heaps of useful content ahead of the firm's training contract deadline at the end of this month.
1. #TraineeThursday
Do you want to get a 'behind the scenes' glimpse into life as a Shoosmiths trainee? Well, we've got great news — you can do this from the comfort of your own home.
If you check out Shoosmiths' Instagram account on a #TraineeThursday, you'll be greeted by one of the firm's current trainee solicitors, who will be taking over the Shoosmiths account for the day to share their career journey and answer any questions that you may have.
Not only will these trainee Insta-takeovers enable you to take a sneak peek into the daily work routines (and home decor!) of those involved, but they'll also enable you to gain a true insight into junior lawyer life at Shoosmiths.
Most recently, Shoosmiths' Instagram followers had the chance to meet Tom, a first seat trainee in the firm's Manchester office, who discussed his experience starting his training remotely during the pandemic and the work he has undertaken in the construction department so far.
2. #ShoosmithsLIVE
Whether it's I'm a Celebrity… Get Me Out of Here! or This Morning that you're into, there's something exciting about watching a show live — and Q&A sessions are no exception!
You may not see bush-tucker trials happening live on Shoosmiths' Instagram account, but you will be able to tune in and watch a live Q&A with a trainee or lawyer at the firm.
During these live mini-interviews, you can gain further insight into the work and culture of the firm, as well as ask your burning career questions in the live chat and have them answered there and then — no need to send an email or LinkedIn message!
Check out the latest Legal Cheek and Shoosmiths live Q&A below:
3. #FAQFriday
Virtual open days and law fairs have proven to be just as informative as their in-person alternatives in the context of the coronavirus pandemic. Having said this, students' diaries haven't become any less busy with the move to remote learning, and so it isn't always possible to attend these virtual events.
That's where Shoosmiths' #FAQFriday comes into play. Every Friday the graduate recruitment team at Shoosmiths is online answering some of the most frequently asked questions by prospective applicants. So, no more trawling through websites, searching through graduate recruitment brochures, or stressing out about the virtual event you're unable to attend!
Make sure to check out which 'frequently asked question' Shoosmiths is answering each week, so that you don't get caught out by any 'frequently made mistakes' on your application form.
In addition to #FAQFriday, you can find plenty more Q&A-type content saved to the firm's highlights here.
4. #MythbusterMonday
Law school group chats can be a dangerous place for spreading misinformation about the legal industry. Are you worried that not going to a Russell Group university means you can't be a lawyer? Are you scared that starting a training contract means waving goodbye to your social life?
Have no fear! Shoosmiths established #MythbusterMonday to address these very concerns and offer reassurance to wannabe lawyers (don't believe everything you hear in the law school common room!)
5. #InsideShoosmiths
And finally, for those who want to take a sneak peek inside their potential future workplace, or just need to look at a different set of 'four walls' after spending the last year working from home, #InsideShoosmiths is for you!
This hashtag unveils a compilation of artsy photographs of the firm's offices across the country, captioned with some fun facts about the workspace on display, or the firm's work more generally.
Did you know, for example, that not only is the Leeds office a botanical paradise, but the expansion into the city was part of the firm's wider strategy to take a larger share of the UK legal market, attracting new people and clients into the firm?
Not only has Shoosmiths proven itself to be a social media trend-setter with its savvy content, but they're also proving themselves to be a dab hand at interior design (check out the hashtag to see what we mean).
About Legal Cheek Careers posts.