Shoosmiths' Michelle Craven-Faulkner shares her career journey from in-house transport lawyer to contract expert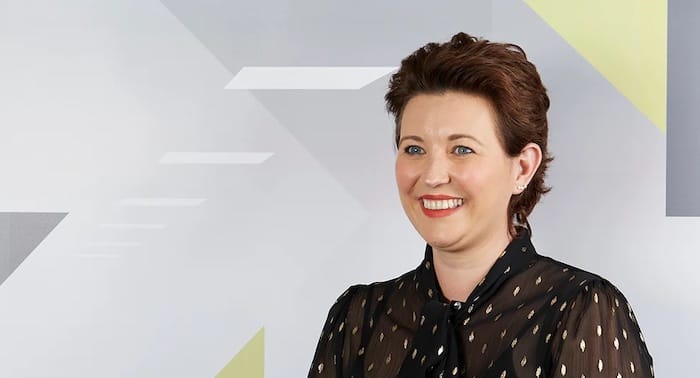 "I like the fact that I'm seen as a business advisor as much as a legal adviser", explains Michelle Craven-Faulkner, partner and specialist in commercial contracts at Shoosmiths. "You're not there to advise clients and walk away — it's about understanding their business and their risk profile."
"I suppose I came through a slightly unorthodox route", Craven-Faulkner muses when asked about her early career path. After completing her undergraduate law studies and Legal Practice Course (LPC) at De Montfort University, she worked briefly at the Amateur Swimming Association before landing a role at the transport company, Alstom Transport, where her future would start to take shape. "I decided that to be a commercial lawyer, I needed the experience of working in a commercial business", she says, "so I started in their commercial team and a few of us with law degrees and LPCs ended up forming their in-house legal team."
Contract lawyers have to be able to offer their expertise across the whole spectrum of commerce, and this is something that Craven-Faulkner knows well. "I always say to my trainees, a contract is a contract," she says. "It doesn't matter what you're buying and selling, the contract model is always largely the same. It starts this way it ends that way. It doesn't matter what the subject of it is."
Not one to be afraid to jump in at the deep end, Craven-Faulkner quickly became the contract manager of the Northern & Jubilee lines, and subsequently worked on the West Coast Mainline and various other projects across the country and the world. "I was doing employment tribunals without ever having done an employment module at university," she reflects. "It was very much the full spread of in-house work, but the main focus was on contracts."
It was whilst working on these multi-million-pound deals that she decided it was time to qualify. "I was instructing senior partners in London, and one day I went to my boss and said, 'Look, this is a little bit bonkers, can you just sign this piece of paper to put me on a training contract?'" After qualifying in-house, she decided to leave rail work behind and moved to private practice in Nottingham. "I lasted two weeks before I started doing railway work again," she laughs.
Craven-Faulkner continued working in private practice but with a focus on the rail sector, and by the age of 30 had become a partner at Nelsons Solicitors Limited, after just three years at the firm. Now she is the national head of rail along with being the lead for the commercial and projects service line which sits within the commercial team at Shoosmiths, where she has been since the start of 2021.
Possibly inspired by the steep learning curve of her early career, Craven-Faulkner came up with Shoosmiths' new podcast series: The ShooPod sessions, which dissect the formation of a legal contract. The idea was twofold, she explains. "On the one hand, we were looking for ways in which we could help support our clients with some common things that come up with contracts — because not all of our clients are lawyers", she says, "and it's also a great training and business development exercise for some of our juniors."
Craven-Faulkner still regularly takes on massive projects in the transport sector. She tells me about a half-a-billion-pound project she's working on for a client who is bidding to work with Transport for London. "If my client is successful in winning [the bid], I will, once the contract has been signed, go in and train everybody that's involved in that project so that they understand the contract. Things like what the deliverables are, what happens if it goes wrong, and what it will cost them as a business."
With so much at stake, how does she measure the success of a contract? "The difficulty with contracts is that if you've done your job right, it goes into a drawer, and it's never looked at again," she says. "But around 90% of the time, somebody is in breach within the first day of a contract being worked on. It might be a report delivered late or to the wrong person but there's always something because usually the people negotiating and agreeing to the contract are not the people that are actually delivering the contract."
When it comes to what it takes to be a good commercial lawyer, there are four qualities at the top of Craven-Faulkner's list. "Attention to detail is a must — I'm not an English teacher, so I don't expect to be correcting spelling and punctuation! Then the ability to listen (especially to clients), communication, and keeping within designated timeframes."
And what one piece of advice would she give people wanting to become commercial lawyers? "My advice is that you are a business advisor far more so than any of the other disciplines," she says, adding: "We need to understand our client's business if we are to give them the best service."
Michelle Craven-Faulkner will be speaking at 'Journey through a contract — with Shoosmiths', a virtual student event taking place on Tuesday 1 November. You can apply to attend the event, which is free, now.
You can also check out the latest episode of Shoosmiths' podcast, The ShooPod sessions, here.
About Legal Cheek Careers posts.