Ahead of Friday's virtual student event, Mayer Brown's London managing partner Sally Davies discusses the remote-working revolution — and why failing to embrace change would be a 'travesty'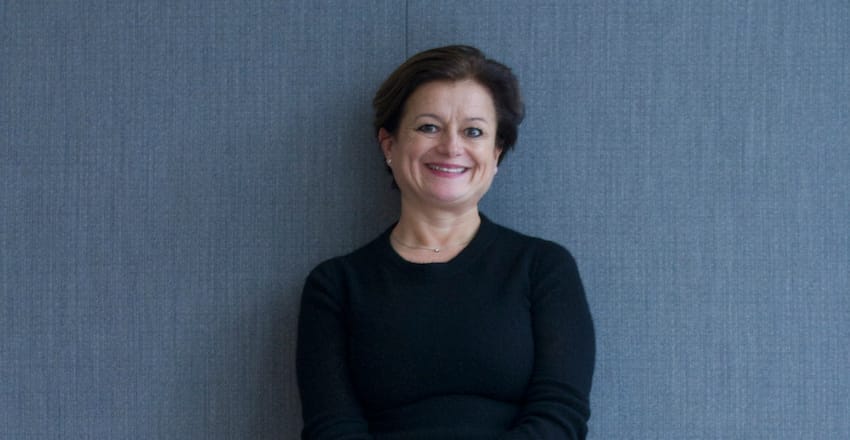 In her pre-pandemic life, Mayer Brown's London managing partner Sally Davies would begin her working day at 5:15am. She would leave her home in Oxfordshire to board a 6:30am train to London. By 7:45am, Davies would be at her desk in Mayer Brown's City of London office. 12 hours later, she would head home, ready to do it all again the following day.
Like millions of other City commuters, however, Davies' routine has since been upended by COVID-19 and the remote-working revolution which quickly followed. "Having that time back in the morning is really transformational," she told me ahead of this week's virtual event.
Though still arriving at her home-office desk between 7:30am and 8am, Davies enjoys the flexibility remote-working offers. Early mornings previously spent racing between train stations, Davies now fills with exercise before starting a busy day of balancing managerial duties with her construction litigation work.
Additionally, Davies can now better plan her evenings around late-night conference calls with the global firm's management team. "Now I might stop work at around 7pm, have something to eat and then come back to do some of the calls. Whereas, in my old life, I would just stay at my desk, phone in, and just get home even later," she says.
But there is a flipside to flexibility. "The difficulty is actually finding those divisions between work and home-time because it's just become really blurred," Davies explains. "If something comes in at 9pm, in my old life I would say that can wait until the morning. Now I'd probably just pop back to my desk at home, log on and sort it there and then," she continued.
Finding the right work-life balance is no easy task — especially for a managing partner also responsible for the day-to-day running of the London office of a US law firm and the wellbeing of over 500 employees. In the early days of COVID-19, the biggest challenge was taking Mayer Brown's existing agile working infrastructure and rolling it out across the entire office. Davies, who studied law at UCL, explains:
"At the beginning of the lockdown in March, I was at my desk 12 to 14 hours a day constantly just dealing with problems — trying to get people set-up at home; shipping laptops left, right and centre; reassuring clients and just trying to keep everything going in a completely different environment."
Now, a second national lockdown later, the next challenge is maintaining "energy, enthusiasm and connection" among employees. Though Mayer Brown's busy pipeline of work removes concerns about job security, Davies has found that remote workers are generally feeling quite down. "I've found that the second lockdown has been harder for people, because the enthusiasm for virtual meetings, drinks, coffees and pub quizzes has started to wear a bit thin," says Davies.
Such difficult times have put Mayer Brown's collaborative culture to the test. Davies praises the festive-themed initiatives recently launched by trainees, associates, partners and support staff across the firm, designed to raise sprits. She mentions a Christmas jumper selfie contest for charity, a best-dressed pets competition, and a bake-off which sees prizes awarded to whoever can bake a gingerbread 'person' (the firm is proud to be gender neutral) best depicting a partner in the London office. "There's lots of collaboration on different levels which is really, really uplifting," she adds.
But what has particularly helped Davies combat coronavirus-uncertainty is her 'small steps' mantra: small changes made over time can lead to huge change. "You've just got to keep going," says Davies, who trained in 1992 with Rowe & Maw, the legacy firm which would become Mayer Brown in 2002 following a transatlantic merger.
Small steps can be as simple as constantly checking-in with colleagues — from trainees right up to senior management. "One of the things that takes up so much of my time is that I really do try and have individual conversations with people," she reveals. Davies also keeps a close eye on who's recording massive amounts of hours each month — a potential sign that fee-earners are overloaded and need support or that they're working too hard and risk burnout.
By encouraging others to open up, Davies and the firm's HR and business development teams hope to foster a transparent working environment, where employees feel comfortable flagging issues they face and their ideas on how these can be fixed. Such communication is important now more than ever, especially as corporate conduct, governance and investment behaviours come under greater public scrutiny since the onset of the pandemic. "This has been another major focus of mine and we've had the opportunity to really look at what we're doing, refocus and regroup," says Davies.
She cites Mayer Brown's 32 global diversity & inclusion networks which focus on gender, race & ethnicity, LGBT+, working families and wellbeing; as well as the firm's various pro bono initiatives which address, for example, homelessness, refugees' rights and child exploitation. "There's been lots of activity in these areas, as people have got time to think about these issues and get engaged," adds Davies, who notes the higher turnout and "phenomenal participation" at virtual events compared to past in-person events.
Mentorship is also another example of small steps with a big impact — especially when it leads to people fulfilling their potential and achieving seemingly unreachable goals, says the construction litigator, who reveals she often speaks candidly about her own experiences and past insecurities about going for promotions. Davies, who in 2017 was the first woman to be appointed senior partner, continued:
"Talking about it and getting support from people is something I've really benefitted from. What I've found really rewarding is trying to give that back — and you can do that in a leadership position by being authentic, open and accessible."
As for legal practice in the post-pandemic era, Davies reveals that Mayer Brown hopes to combine the new-found strengths of remote-working with traditional practice — creating a "better working environment for everybody". She continues:
"What the pandemic has taught us is that flexibility is absolutely fundamental and if we just drift back to what we were doing before, and relentlessly coming into the office, that would be a failure."
While Davies believes lawyers are likely to remain cautious — a trait deeply engrained in their business of predicting risk — the pandemic has exposed how quickly they can adapt to change. "I think it would be a travesty if we didn't emerge stronger, more innovative, more flexible and more able to accept and embrace change — because COVID-19 has shown that we can."
Mayer Brown's London managing partner Sally Davies will give an overview of her career journey and share her insights on the industry at a special virtual event this Friday (11 December). She will also deliver her forecasts for the year ahead. You can apply to attend the event, which is free, now.