Macfarlanes' early legal careers senior manager Catherine Morgan-Guest speaks about the firm's initiatives to broaden their recruitment pool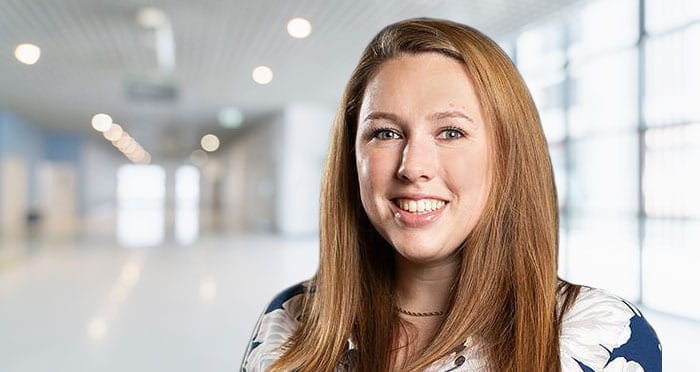 Making it to a top City firm is not easy. Every year tens of thousands of applicants compete for a limited number of training contracts. We spoke to Catherine Morgan-Guest, early legal careers senior manager at Macfarlanes, about how the firm is working to provide more opportunities to individuals from a wide variety of backgrounds.
The Macfarlanes training scholarship
"At Macfarlanes, we want to find and recruit a broad range of talented people, but we understand that not every trainee enters the training programme at a level playing field," begins Catherine. "Even after university, some have financial pressures like very high student loans or supporting dependent family members."
Macfarlanes has launched a new training scholarship which provides financial support, mentoring and paid work experience to three Brunel University students each year.
"With the scholarship, we wanted to do our best to provide an accessible and fully-funded route into the profession," says Catherine. In addition to full coverage of their university tuition fees and paid work experience, Macfarlanes will offer each scholar a paid placement year at the firm. This would count towards their mandatory two-year Qualifying Work Experience (QWE) under the more flexible route offered by the Solicitors Qualifying Exam (SQE).
The application process for the scholarship is very similar to the firm's vacation scheme. "Essentially we are picking students to be future trainees at the firm. The application process therefore also includes an assessment day with a business case study, a written exercise and an interview," explains Catherine.
The Macfarlanes bursary
To address socio-economic barriers that might discourage students from accessing the legal profession, Macfarlanes also has three types of grants available as part of its bursary, designed to address some of the financial demands of being a student.
"Access to technology is a hurdle we witnessed first-hand while running our vacation scheme virtually during the pandemic," says Catherine. "We realised that some students do not have good quality technology that will allow them to perform on par with others." The firm's technology grant is for students on any undergraduate course at a UK university who may need support accessing technology such as a laptop or stable Wi-Fi connection.
The accommodation grant makes it possible for students outside London to participate in Macfarlanes' vacation scheme and first-year insight scheme. "A lot of students are put off from applying to London firms if they reside elsewhere and cannot afford accommodation for the duration of the programme," continues Catherine. "The accommodation grant has been instituted to ensure equal access to our programmes."
There is also a participation grant available for students who may need to miss work to attend a firm-hosted event. "A lot of us worked part-time while at university," reflects Catherine. "We are conscious of the financial pressures faced by working students and do not want to put them in a position where they have to choose between meeting us and earning money." Applications for the participation grant are open throughout the year.
The Macfarlanes trainee experience app
"We think it's important to offer equal access to opportunities for all students regardless of location," Catherine tells us. With this in mind, the firm launched the Macfarlanes training experience, an app which allows students to experience life as a trainee in real time. Developed by the firm's early legal careers and lawtech teams, the app lets students access mock trainee tasks from different practice areas, including corporate and M&A, private client, litigation and dispute resolution and finance.
"Students from anywhere can download and access our app to do mock tasks they will be expected to do as a trainee," says Catherine. "There are currently four practice area exercises and we are soon starting a webinar series that will allow students to reflect on how they can improve their answers in these exercises." The app is available for download in the Apple Store and on Google Play.
The Macfarlanes lawtech graduate scheme
"Our opportunities are not just for those looking to become a qualified solicitor," says Catherine. For tech-minded final-year students and graduates, Macfarlanes' lawtech graduate scheme might be a good opportunity to consider.
Successful candidates get a chance to spend two years in the firm's lawtech team. Throughout the programme, they will gain experience of artificial intelligence, collaborative technologies, process automation and robotics, expert systems, knowledge management systems, data visualisation, project management tools and a host of other legal technologies. At the end of the scheme, graduates are offered permanent roles as 'legal technology and innovation officers' at the firm.
Macfarlanes is recruiting final-year students and graduates for its September intake. The applications can be accessed here and are open until 26 March.
The first-year skills development initiative
"We wanted to develop another way to reach talented students from non-Russell Group universities," says Catherine, and the Macfarlanes first-year skills development programme does exactly that.
The programme is aimed at high-performing first-year students from seven non-Russell group universities: the universities of Bedfordshire, East Anglia, Greenwich, Kent, London South Bank, West London and Worcester. Once selected, the students undertake a week-long work placement with Macfarlanes in the summer between their first and second year of university.
During this work placement, students get a chance to develop the skills they need to succeed in vacation scheme and training programme applications. The programme involves mock negotiation and presentation exercises, as well as skills workshops addressing topics like commercial awareness.
About Legal Cheek Careers posts.