Get to know the firm beyond the graduate recruitment brochure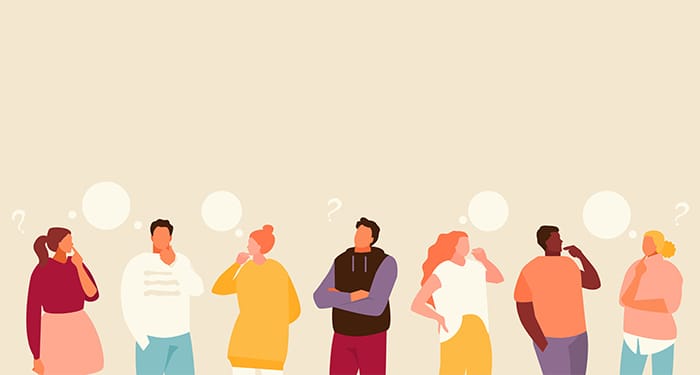 We're all guilty of endless social media scrolling from time to time. But what if it could bag you a training contract at a major City law firm?
Yes, that's correct. Instagram, LinkedIn and Facebook are some of the social media platforms now being used by law firms as their latest marketing strategy for millennials.
Instagram, for example, the platform perhaps best known for showcasing latte art and picturesque scenery, is now being used to capture law firms behind the scenes and offer a #candid account of office life.
Over at @macfarlanesgrad, they're challenging the Instagram vs reality stereotypes and laying bare what makes the firm #meaningfullydifferent. To save you time digging, here's our take on the seven things we think make the firm stand out from the crowd.
1. Diversity and inclusion
In February of this year, It's a Sin became Channel 4's most binge-watched TV series ever. Starring Years and Years lead singer Olly Alexander, the television drama followed a group of young men living in London during the 1980s HIV epidemic. It's a Sin was an #LGBT+ History Month favourite over at @macfarlanesgrad on Instagram.
Kicking off #PrideMonth this June, the firm welcomed guest speaker Jill Nalder — the Welsh actress known for her contributions to HIV/AIDS activism, and the inspiration behind the character Jill Baxter in the Channel 4 series.
The Macfarlanes team also had a guest visit from the London-based barrister and author, Mohsin Zaidi. Zaidi joined forces with Michael Shaw and Aalia Datoo (members of the Pride and REACH networks), discussing his experience of growing up gay in a working-class British Muslim household, alongside the mental health and social class issues he refers to in his recent publication, A Dutiful Boy.
2. Supporting communities during Covid-19
Community spirit couldn't have been more important in the past year, which is why Macfarlanes launched its #stayconnected campaign. Originally set up with the aim of supporting disadvantaged communities, the initiative has also helped NHS workers on the frontline of the pandemic — having recently donated 2,000 sheets of acetate to become face shields for NHS workers.
The firm's 'one office' approach is also something they've sustained through national lockdowns, with help of their virtual event series, 'Calm, create, challenge'. The initiative aimed to help staff unwind and #stayconnected to colleagues whilst working from home. Whether it was reflection, painting or producing music — everyone was encouraged to #getcreative.
3. Corporate Social Responsibility (CSR)
Head over to @macfarlanesgrad on Instagram and you'll find a variety of pro bono profiles, detailing the work people at the firm are involved in; from trainees to more senior fee-earners. For example, one trainee explains (below) how she was recently involved in providing employment law advice around maternity pay and furlough under the Coronavirus Job Retention Scheme.
Macfarlanes also prides itself on its refugee focus. For example, in 2020 they became a founding partner of the pro bono Refugee Law Clinic (RLC), alongside the University of London and Clifford Chance. The RLC provides free legal advice to those seeking to make fresh claims for asylum (an area which is grossly under serviced in the current pro bono landscape).
Macfarlanes' recent work with the RLC was accredited at the People in Law Awards 2021 where they were crowned winners of the 'Best CSR Initiative'.
4. Sustainable business
Environmental, social and corporate governance (ESG) consciousness is another core theme across the firm's social media. This month, the firm's Green Network is getting behind #plasticfreeJuly to reduce the use of single-use plastics at home and in the office. The recent focus has been toiletry substitutions — whether it's swapping plastic bottles for bars of soap; sustainable toilet roll; or switching to a metal or bamboo razor!
The firm's new head of ESG Isobel Morton is leading the way with the firm's sustainable business strategy. Morton, trained at the firm and spent three years as a partner before transitioning into her new role in May 2021.
5. Bite-sized commercial awareness insights
If you're looking to get a head start on commercial awareness, the Macfarlanes social media accounts will do the heavy lifting for you. Head over to @macfarlanesgrad on Instagram and you'll find 'Recent News' and 'Practice Area Focus' highlights, designed to give you a snapshot of the latest deals and hot topics at the firm.
Whether you've got an interview looming, or want to impress in an application, these synopsises are a great shortcut. The firm also does a similar thing over on its LinkedIn account, using weekly #corporate law updates to break down the latest deals from across the sector.
6. Exceptional training
Bespoke training is at the heart of life at Macfarlanes. Trainees can expect responsibility from the get-go, dealing directly with clients and working with some of the world's most high-profile business leaders. Early exposure is also aided by the firm's small trainee intake, taking on 33 trainees in total.
There's a real breadth of training too; from corporate, real estate and litigation to private client.
7. Expanding lawtech practice
Finally, Macfarlanes has an award-winning legal tech practice. This arm of the firm is renowned for its custom-built solutions — many of which are designed from the ground up.
And the practice is expanding too. For tech enthusiasts looking to follow the firm's evolving scene here, @macfarlanesgrad details all the latest tech news. For example, only recently, the account announced the launch of the firm's new legal technologist graduate scheme, commencing in September 2021.
The scheme is unique to the legal sector, and part of the wider expansion in 'new law' roles across all major City firms. Offering a two-year training contract alternative that runs parallel to the traditional route, graduates are offered a permanent position as a legal technologist on completion.
About Legal Cheek Careers posts.